Uptown Houston is a microcosm of Houston's greater success.  The district, the nation's 17th biggest from a business standpoint, has nearly 25 million square feet of retail space.  From local artisanal goods to high-fashion brands based in Paris and Milan, just about everything a shopper could imagine is represented at the Houston Galleria shopping mall and elsewhere in Uptown.  If you are looking for a luxury apartment to call home in this part of Houston, you should consider AMLI Uptown in Houston if the following appeal to you:
Sense of Community
AMLI Uptown has several thousand square feet of public space, and much of it is devoted to entertainment and recreation.  A resort-style pool with a sunning deck, gas grilling area, and entertainment area dominates the property's exterior grounds.  An aquatic lounge with cabana seating and outdoor HDTV is a community favorite.  AMLI Uptown also has a private residential club that is available for socializing.  Other areas that help foster a sense of community at these luxury Houston apartments and townhomes are an entertainment lounge with a demo kitchen that could please any aspiring chef, a media lounge, and a coffee bar.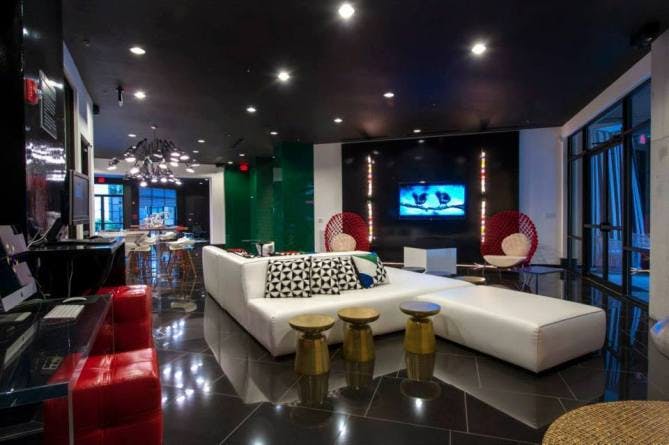 Family-Friendly Environment
Its location in a desirable part of Houston makes a 2- or 3-bedroom AMLI Uptown apartment a great place to raise kids.  The development's community feel makes it even more family-friendly.  AMLI Uptown is also pet-friendly, complete with a paw park and pet washing station.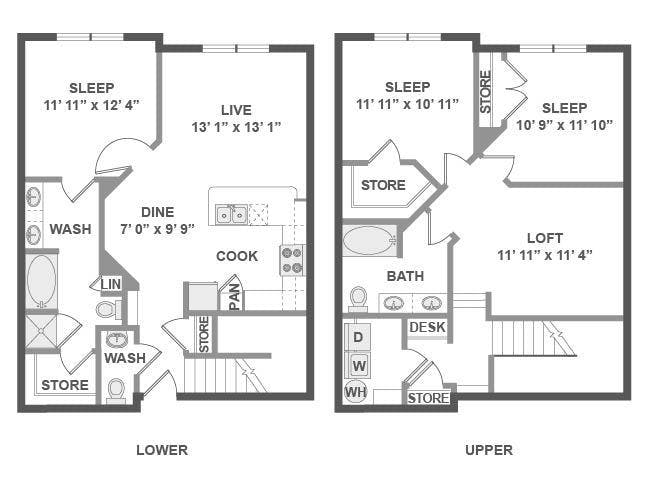 Green Lifestyle
AMLI Uptown was designed with the environment in mind.  The community was constructed using healthy building materials.  Water- and energy-saving appliances and fixtures were used wherever possible.  A state-of-the-art ventilation system constantly circulates fresh air to residents.  All of these efforts helped AMLI Uptown achieve LEED platinum certified status from the U.S. Green Building Council.  Further demonstrating AMLI Residential's commitment to the environment, AMLI Uptown is equipped with reserved parking for fuel-efficient cars and electric car chargins stations; covered and protected bicycle racks to promote cycling; and comprehensive recycling infrastructure.  Residents who associate a green lifestyle with an active one love the amenable 24-hour fitness club.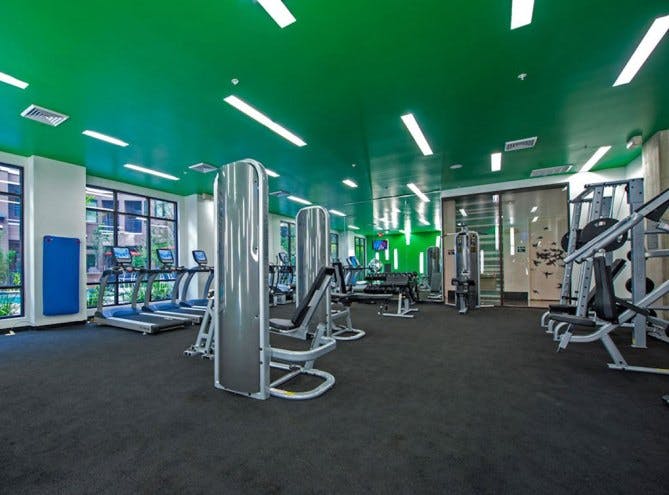 Designer Interiors
When you walk into an AMLI Uptown apartment, one of the first things you notice is the open, spacious design.  Vaulted ceilings with heights up to 12 feet stand tall above the frames of 8-foot doors.  Move into the gourmet kitchen, and you will find granite counter tops with ample food prep space;  under-cabinet lighting; and GE stainless steel appliances.  Exposed ductwork in some apartment homes gives them a trendy industrial look.  The beauty and functionality continue in the bathrooms, where oversized garden-style tubs and sleek tile-and-glass showers help residents start their days off right.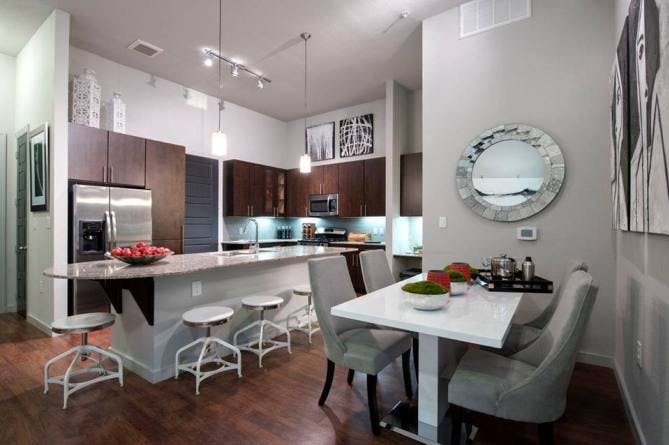 Smart Technology
AMLI Uptown could also be called a "high-tech living community."  Select apartment homes come equipped with Apple TV and iPhone/iPad home automation integration.  Not only do residents of these units enjoy high-definition video and crystal clear audio, they also get to control the what's playing and the room's ambiance using their smart phones.
Would you like to live in a luxury Houston apartment or townhome within close walking distance of Houston Galleria and many of Uptown Houston's other treasures?  The first step toward attaining this life marked by convenience, luxury, and community is to take a look at AMLI Uptown Houston's rental apartment availability.