1 Bedrooms
Availability Starting at
$2,763
"Availability Starting at" reflects pricing for the lowest rent of an available unit within this floor plan. If there is no availability, please contact the office for more information.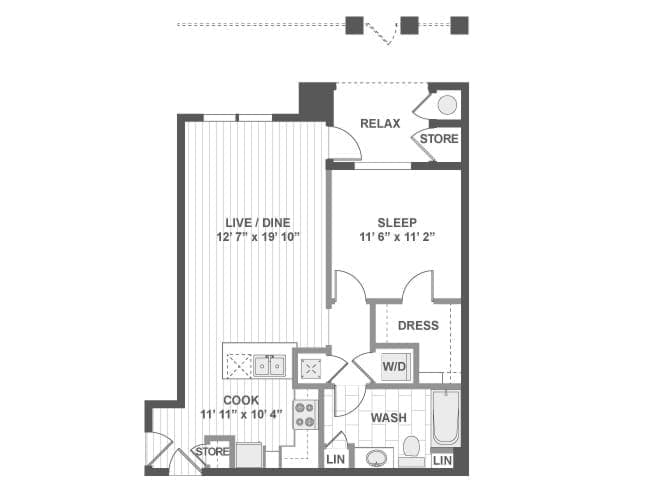 Square footage & measurements are approximate,
and floor plan details may vary.
1 Available Unit | Available: Now
*Select units are eligible for discounted rents as part of your local affordable housing program. These units are not available to rent online. Please contact the office for more information. To see if you qualify for this program click
here
.
Understanding Fees
Apartment Add Ons
Deposit Alternative Available
* Prices may vary by unit. Quote process will reflect accurate fee prices for specific selections.