As you're browsing the grocery store and stocking up on your weekly necessities, making eco-friendly decisions can be tough to make a high priority. Luckily, making the transition over to products that are better for the environment isn't as daunting as you may think. While these changes don't need to happen overnight, it's important to remember that every little bit helps, and small changes can make an big dent.
Taken solely on face value, eco-friendly products may seem more expensive, but often times you'll actually end up saving more money down the road. Many of these products are made with higher quality materials that are more durable as well, allowing them to last longer than their cheaper counterparts. Likewise, many eco-friendly products are more efficient, too.
Along with helping your wallet, making the switch to eco-friendly products can do wonders for your overall lifestyle. Most sustainable products prioritize users' health, frequently using natural materials or ingredients free from irritating chemicals and additives, which can be especially important if your household is home to small children.
Much of the packaging for eco-friendly products tends to be more minimal and is often bio-degradable, or at least easily recyclable, reducing consumption and waste overall.
Making the switch to eco-friendly products can ensure that we're keeping both ourselves and our environment happy and healthy. Just remember, many companies can say they are eco-friendly, without actually being eco-friendly. That's why it's important to look for third-party certification, to ensure that the products you are using are both safe for yourself as well as the planet. For appliances and electronics, look for an ENERGY STAR certification that ensures these products use electricity efficiently. Most AMLI apartments come equipped with appliances like refrigerators, ovens, and microwaves that have this certification, but other smaller appliances like toaster ovens, blenders, and the like can also be ENERGY STAR-certified. For cleaning products, it's best to look for items with a Green Seal certification.
To make your shopping easier, we've compiled a list of eco-friendly products you can find on Amazon and have delivered to your door. While you'll find that there are endless products you can look into buying, we decided to stick with items you'll be able to get daily use out of in your apartment. Helping the environment has never been easier!
Durable and long-lasting, these reusable straws from Amazon are a great first step to reducing unnecessary plastics from contaminating our waterways. Safe to use with both hot and cold drinks, these straws are easy to clean and even come in a travel size!
Save money and reduce waste with these reusable and washable "unpaper" towels. Swap out your regular paper towels for these eco-friendly and zero-waste alternatives, perfect for keeping your apartment squeaky clean. Best part? They're machine washable! Choose from either the 10-pack or 20-pack.
Make sure you bring these produce bags the next time you do your grocery shopping! With zero plastic, these are the perfect alternatives for your fruits, veggies, meats and snacks. This package comes with seven differently-sized produce bags, perfect for all of your organizational needs. The largest size also includes additional pockets on the side for storing your keys, wallet or smaller, more fragile items from the store.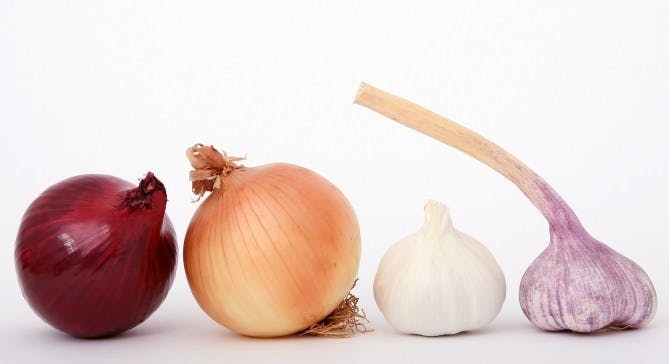 For all you makeup-gurus out there, there's no denying that skincare is important. Now, with these reusable makeup removers, you can keep your skin healthy and glowing while reducing waste. With 16 makeup remover pads, these machine-wash-friendly bamboo rounds are the perfect alternative to the cotton balls you're used to buying.
Coming in packs of eight, these toothbrushes come equipped with bamboo handles while being vegan-friendly, eco-friendly, cruelty-free and 100 percent biodegradable.
Interested in more articles like this? Be sure to keep up with the AMLI blog!