AMLI is dedicated
to providing opportunities for employees and residents to be good citizens and give back to the community in charitable and sustainable ways
"AMLI is also socially responsible and cares about providing employees with activities that make a
meaningful impact
on our communities."
—Joshua, Senior Leasing Professional
Building Community
Our FAMLI Volunteer program encourages employees and residents to make a difference by getting involved with charitable organizations. These impactful activities help those in need and build community and connections with each other and the cities and neighborhoods we call home.
AMLI Atlanta
For almost 30 years, AMLI has supported the Atlanta Community Food Bank culminating in a total of approximately $1 million in donations!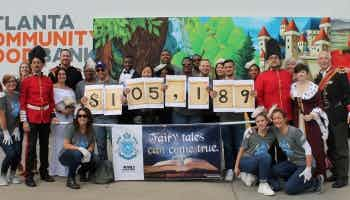 AMLI Denver
FAMLI volunteers served breakfast and lunch at Ronald McDonald House for families staying there while their children are being treated.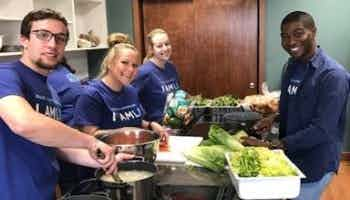 Protecting Our Planet
Many of our volunteer activities are sustainably focused because protecting our planet is a priority at AMLI. Whether it's building a public park or organizing a beach clean-up, we are committed to making our environment's future a cause for today.
AMLI Southern California
FAMLI volunteers joined forces with Team for Trees and planted trees in an underprivileged neighborhood near an elementary school.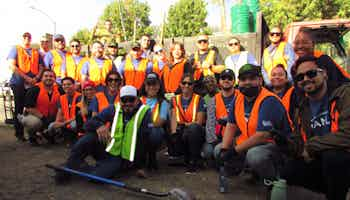 AMLI Florida
Florida volunteers join @FLbeachsweep early in the morning every month at Ft. Lauderdale beaches for a beach clean-up.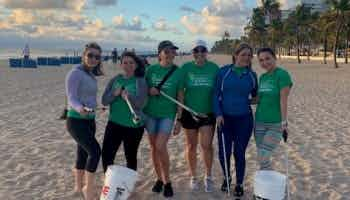 AMLI Atlanta
AMLI Austin
AMLI Chicago
AMLI Dallas
AMLI Denver
AMLI Southern California
AMLI Seattle
AMLI South Florida
AMLI Atlanta
Making an Impact
AMLI is an equal opportunity employer, made up of people from many diverse backgrounds and lifestyles.
If you have a disability and would like to request an accommodation in order to apply for a position, you may contact us byclicking here.