A cabinet full of spices can make anyone look like they know what they're doing in the kitchen, but how well do you really know your spices and their uses?
It's safe to say that nearly everyone has experimented with spices before while cooking. Maybe you hesitantly sprinkled some paprika into your pasta sauce, added a few spoonfuls of turmeric into your soup or maybe tossed some bay leaves into your quiche just to see what would happen. 
It's hard to go wrong, per se, with spices unless you really overdo it, but there are definitely ways that you can get the most out of your flavorful combinations. Here are some of the best spice combinations and tips on blending them into their perfect dishes.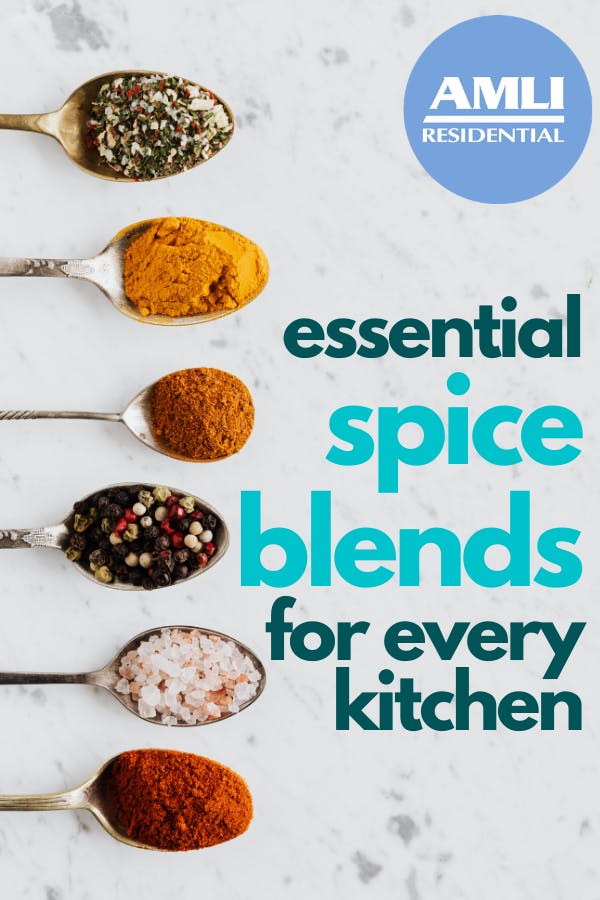 What are the types of spices?
Before you start combining spices willy-nilly, you should know that there are a few categories of spices that will determine the overall outcome of your dish.
Sweet spices
E.g.: Nutmeg, cinnamon, aniseed, allspice, cloves.
Sweet spices work well in both sweet and savory foods. It provides balance to savory flavors and provides an elevated flavor profile in sweet foods.
Hot spices
E.g.: Black pepper, cayenne, chili powder, mustard, horseradish
Hot spices do more than make you sweat, they make you happy! 
Hot spices contain chemical compounds that trigger the pain receptors in our tongues to make us think we are in pain. As a result, our brain floods our system with endorphins and attempts to cool our bodies down by making us sweat and tear up. The endorphins and dopamine released into our system gives us an almost euphoric feeling, which is why so many people love to eat spicy food. 
Anyway, a pinch of hot spice can give your tongue a taste of happiness (literally) and add some kick to your dish.
Aromatic spices
E.g.: Cumin, coriander, cardamom, turmeric, cinnamon, fenugreek, sage
Scientists say that nearly 80% of flavor comes from what we smell! Adding aromatic spices to your food is a great way to add great scent and great flavor to your meal.
Astringent spices
E.g.: Tamarind, saffron, fennel, mint, lime, basil.
These spices leave a slightly bitter, sour or acidic taste, such as lime, saffron or tamarind. While you may feel strange adding these sour, bitter spices to your dish, know that adding some astringent spices will totally elevate your sweet flavors. Why else do you think sweet and sour make such a good combo? 
Fun fact: Another name for tamarind is amli! Who knew?
Herbs and vegetables
E.g.: parsley, oregano, onion, garlic, basil, thyme, sage, 
It's exactly what it sounds like: herbs and vegetables! These are technically not spices, but if they are in our spice cupboards, then they should count! These provide a good base on which to add other spices.
If you're looking for a more detailed list of spice characteristics, then check out this handy list!
Spice combinations to use in cooking 
Pro tip: if you aren't sure how much of each ingredient you'd like to use, add just a little bit of each at a time until you get the flavor you like. Go easy on the hot spices and sweet spices at first, if you aren't sure. 
Simple, yet efficient. These spices keep the food true to its natural, earthy flavor while still adding extra richness and depth. 
Chili powder
Garlic powder
Cumin
Oregano
Paprika
Onion powder
Thyme
Cayenne pepper
Good for making: chili, soups, beans
Smoked paprika has all the flavor of regular paprika, but with an extra dash of heat, making it perfect for any taco blend.
Chili powder
Garlic powder
Onion powder
Smoked paprika
Cumin
Chipotle powder
Oregano 
Good for making: tacos, ground beef, burgers
The cardamom and ginger lift the earthy spices in the blend, while a small dash of cinnamon can really draw out the flavor of the savory turmeric.
Bay leaves
Cardamom
Ground ginger
Ground cinnamon
Cumin
Turmeric 
Coriander 
Nutmeg
Ground mustard
Garlic powder
Good for making: curry, chicken, potatoes, lentils
Full of herbs rather than spices, Italian seasonings keep food tasting fresh and light without adding too much heat.
Basil
Oregano
Thyme
Rosemary
Sea salt
Onion powder
Garlic powder
Black pepper
Red pepper flakes
Good for making: pasta, pizza, bread
Who needs Starbucks when you can make your own, cozy spice blend at home? These sweet spices are warm and rich and are a perfect blend for any winter baking.
Ground cinnamon
Ground ginger
Ground nutmeg
Allspice
Ground cloves
Good for making: pumpkin pies, apple pies, cookies, coffee cakes.
Thai basil has a more lemony taste than regular basil, which is a perfect compliment to the sweet ginger and aromatic cardamom in this blend.
Thai basil
Cumin
Garlic powder
Ground ginger
Turmeric
Cardamom
Coriander
Good for making: pad Thai, noodles, ramen, chicken, curry
Using plenty of earthy flavors requires plenty of ginger to give the sweetness a contrast. The chili powder adds just enough heat to give it a kick, but not so much that the other spices are drowned out.
Allspice
Nutmeg
Garlic powder
Ground cloves
Ground cinnamon
Ground ginger
Chili powder
Good for making: grilled chicken, lamb, curry 
A perfect balance of sweetness, sourness and heat, this jerk seasoning blend is both refreshing, tangy and hot.
Onion powder
Garlic powder
Cumin
Nutmeg
Allspice
Cayenne 
Coconut sugar
Sage
Lime juice
Thyme
Good for making: jerk chicken, rice, grilled chicken, chicken tacos
If your next dish needs a boost of flavor and some extra depth in taste, try out some of these spice combinations and see what you like! If you're still unsure about what to use or how much to put in your food, check out this handy link of spice combos for specific dishes that you can make at home.  
Enjoy!
Pin it!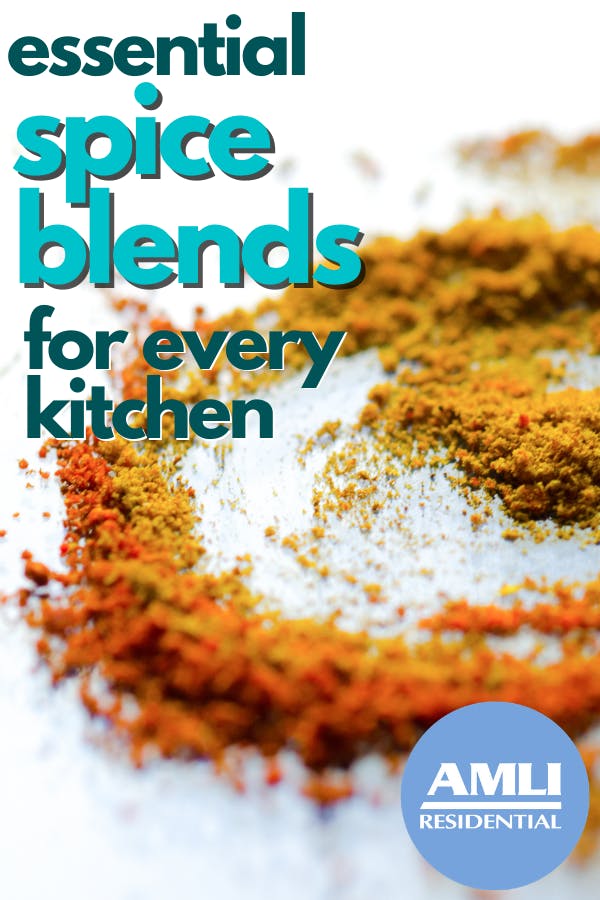 Featured photo courtesy Pixabay/stevepb