It's the time of year where we break out the knit sweaters and everything smells like pumpkin spice! Fall is officially here, and we are one-hundred percent ready to immerse ourselves in the warm, cozy autumn weather. 
Some of the best things about fall are all the warm drinks, hearty soups and cozy comfort foods. After all, there's no better way to make the cold, rainy, dark days enjoyable than with a massive mug of cocoa or a gooey apple pie. Warm foods lead to warm hearts, as I'm sure someone must have said at some point or another. 
Here are some of our favorite fall recipes that you can make this season. Let us know how you like them, or send us some of your favorites!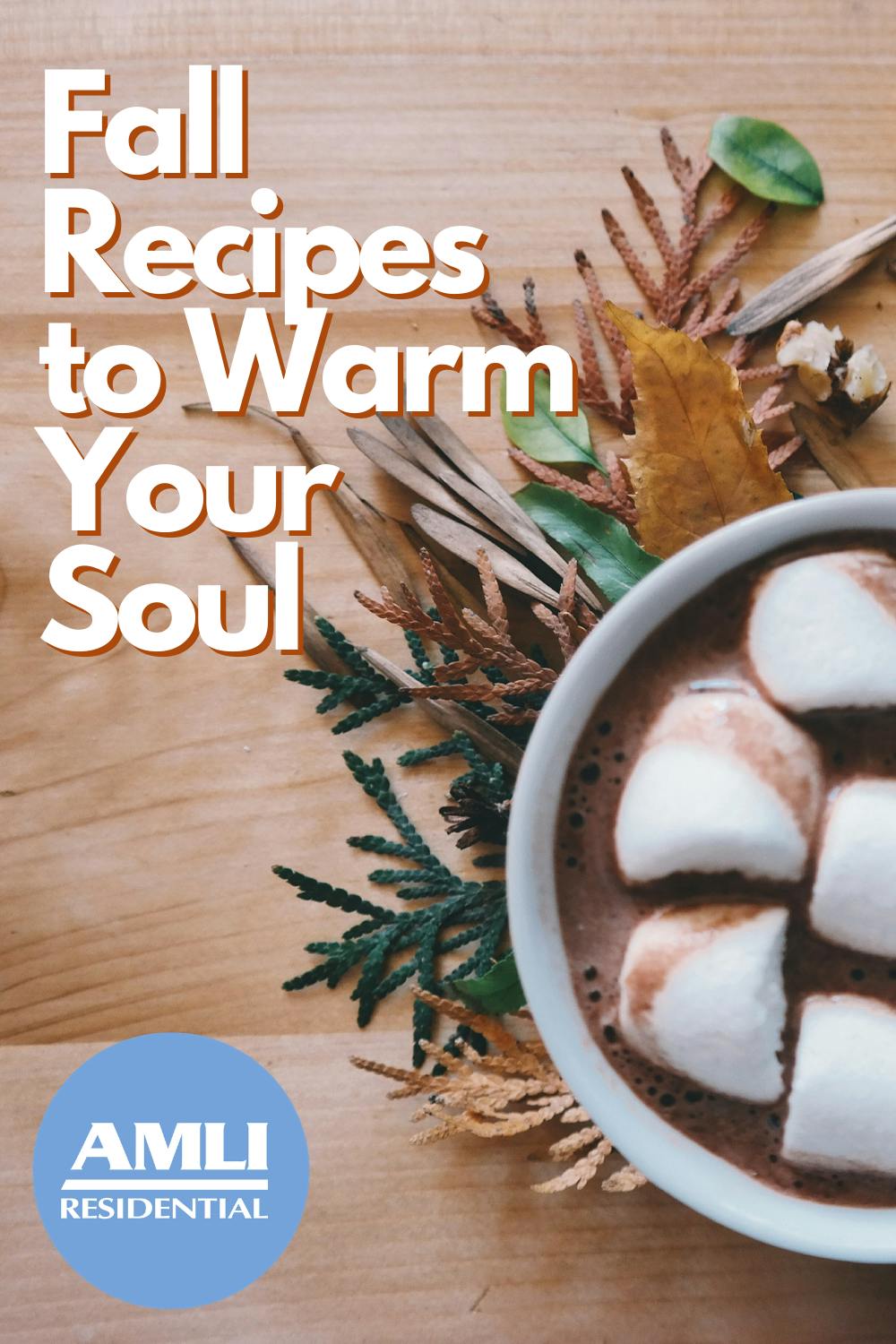 Cozy fall recipes
Autumn wild rice soup
When I say I've never made a tastier soup than this one, I mean it. This hearty-yet-light soup is absolutely jam-packed with vegetables like kale, carrots, mushrooms and sweet potato, and I always tend to add more of those veggies than the recipe calls for. Blend it up for a creamy dish or keep it chunkier for that added texture. Either way, you'll never want another wild rice soup ever again.
Pro tip: add shredded chicken to give the soup a little more protein!
Here's the recipe for this cozy autumn wild rice soup!
Mulled wine
A pot of mulled wine is perfect for any fall get-together, whether it be a family dinner, movie night, Halloween or Thanksgiving! It's an easy drink to prepare and will really hit the spot on those chilly, cozy autumn nights!
There are a few variations of mulled wine, depending on what type of spices you like and whether or not you like adding fruit juice, but most of the recipes are pretty simple and easy to make. Combine all the liquids in a pot, throw in a few whole spices, like cinnamon sticks, star anise and cardamom, and voila! You've got a great autumn drink and a kitchen that smells like actual bliss. 
Try these recipes for traditional German Gluhwein, Danish Hvid Gløgg (white mulled wine) and apple cider mulled wine! 
Pumpkin pie
Pumpkin pie is a classic fall dish. There's nothing quite like that smooth, silky texture and cozy blend of spices. Plus, adding a dollop of fresh whipped cream just takes the whole thing to another level of amazing.
Pumpkin pie has been a fall favorite for so long that there are so many new and exciting ways to incorporate pumpkin pie into your dessert life. Here are a few interesting takes on the classic recipe.
If you're looking to level up your pumpkin-pie-making game this fall, give these recipes a go and tell us what you think!
Pumpkin spice latte
You know it's really fall when Starbucks releases their seasonal PSL. The warm blend of smooth spices is the epitome of festive fall drinks nowadays, so why limit yourself to a stressful drive-thru line when you could make an unlimited supply of pumpkin spice lattes right in your own home?
We don't want to say this will revolutionize your autumn drinking habits, but it probably (totally) will.
For this slow cooker pumpkin spice latte recipe, all you'll need are the following ingredients:
1 cup canned pumpkin puree
¼ tsp ground cinnamon
½ tsp ground nutmeg
1 nutmeg
1 tsp vanilla extract
7 tbsp white sugar
7 cups hot coffee
1 ½ cups half & half
Whipped cream, to garnish
Spiced pumpkin punch
Maybe you live in an area where you don't really get the cold, breezy weather, but you still want to experience the vibrant flavors and cozy feelings of fall. Well, this champagne punch is the perfect warm-weather drink that still brings all the flavor and joyfulness of fall with every sip. Plus, it's great for family get-togethers or those warm autumn nights with friends.
The recipe is easy and simple: just combine some canned pumpkin puree with some champagne, cider, orange juice and rum, then garnish with spices! Serving them in a pumpkin-shaped punch bowl is optional, but highly recommended. 
Here's the recipe for spiced pumpkin punch!
Caramel apple upside-down cake
If there's fruit, it's healthy. Right?
Okay, maybe not, but the sourness of green apples and the sweetness of caramel is a combination that ought to go down in culinary history. 
This caramel apple upside-down cake is a great dish that is quick to prepare and perfect for any occasion, like birthdays, Thanksgiving, visits with friends or a treat for the weekend. 
This fall, why not try out some of these classic fall recipes? There are so many modern and tasty takes on the dishes we have known and loved for years, and there are recipes to fit practically every diet and nutritional need out there. 
Save this article to your Pinterest board for quick and easy access to all these cozy fall recipes!
Enjoy!
Pin it!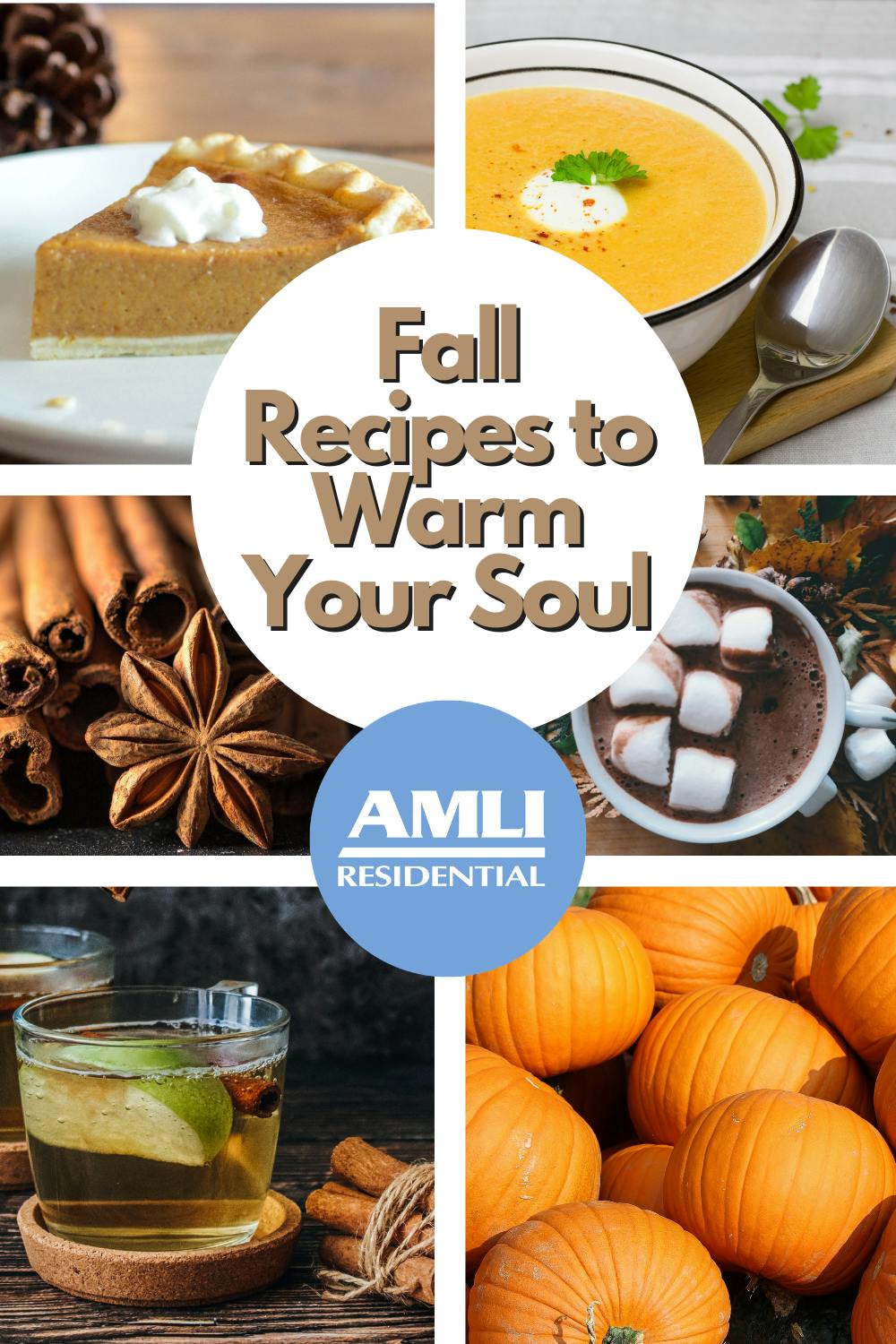 Featured photo courtesy Pixabay/romanakr