Safe, friendly, and with a thriving economy, Frisco is a great place for young professionals and families who are looking to enjoy all that the Dallas-Fort Worth Metroplex has to offer without being too close to the hustle and bustle that comes with living downtown.  If you are moving to the area or looking to relocate to a luxury apartment farther north, check out AMLI at the Ballpark, one of our newest and most unique properties.  Highlights of this Frisco apartment community include:
Proximity to the Ballpark (and other stuff…)
How would you react if somebody told you that a baseball stadium suite could be built into your home?  With the completion of AMLI at the Ballpark in Frisco, this is no longer a fantasy.  With floor-to-ceiling windows overlooking the popular ballpark and comfortable seating, the Skybox Suite is an incredible resident amenity.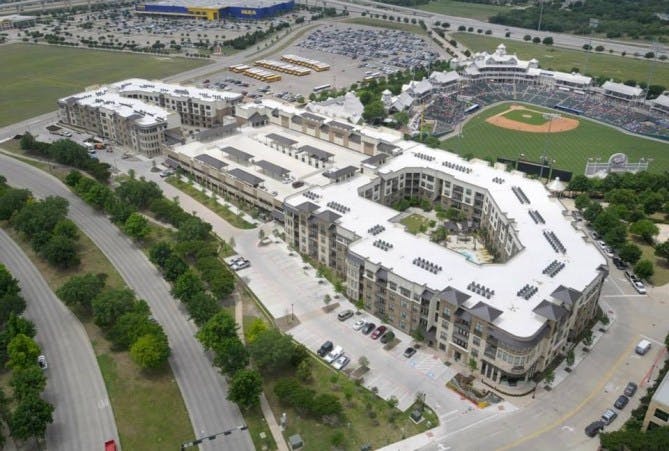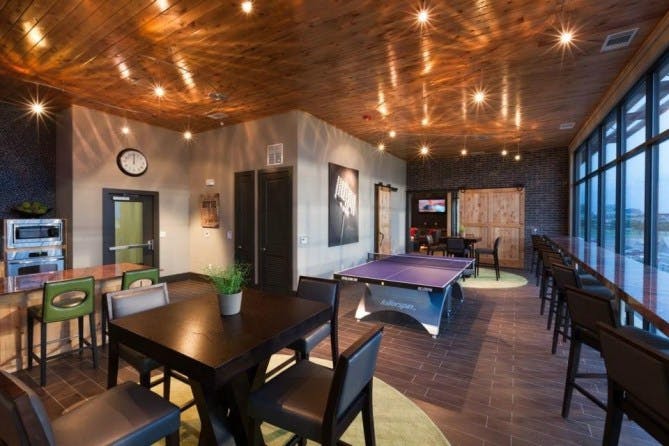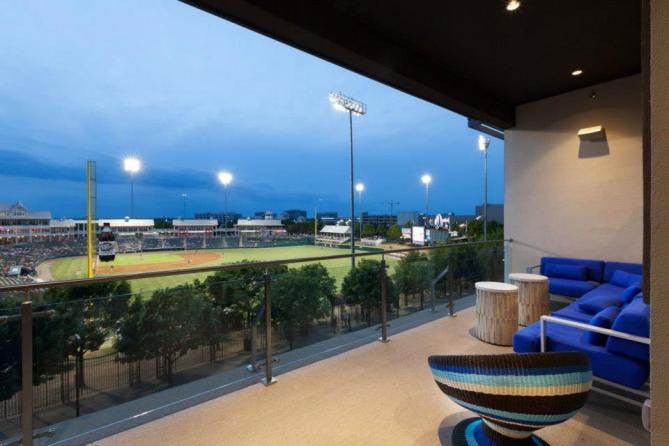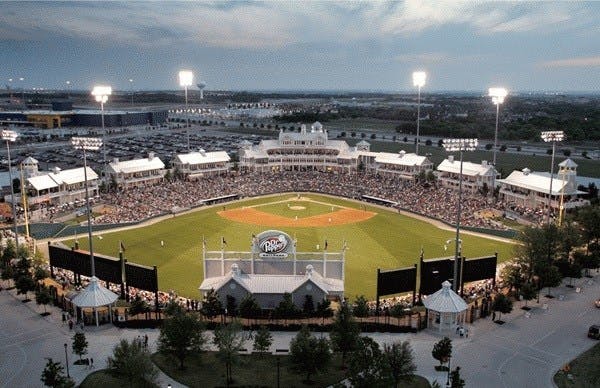 Dr  Pepper Ballpark is not the only exciting venue nearby.  Stonebriar Center, the regional IKEA, and the novelty shops located in Frisco Square are all easily accessible to community residents.  For lovers of sports besides baseball, the Dr Pepper StarCenter Arena tends to be a highlight.  Great dining options, including Cheesecake Factory and Randy White's BBQ, are also in the vicinity.
Elegant Interiors
With stainless steel appliances and granite counters in the kitchens, these apartment homes reek of high-class living.  Being an AMLI property, however, no fun or comfort must be sacrificed in the name of such elegance.  The building materials may be first-rate and the kitchen appliances state-of-the-art, but the design at AMLI at the Ballpark is warm and inviting.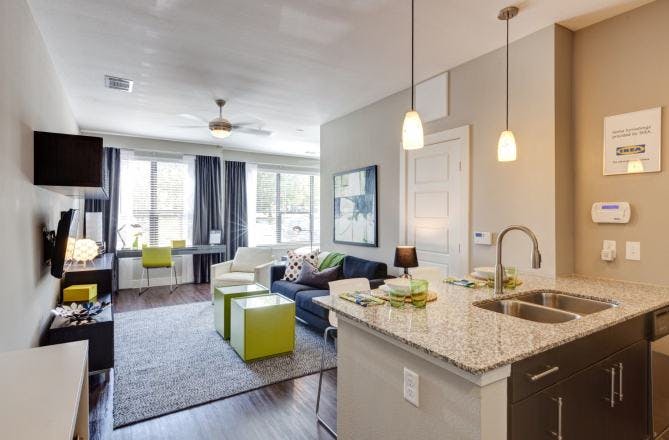 Resort-Style Swimming Pool
The luxury feel found inside these homes trickles out into the building's exterior features. A spacious, resort-style swimming pool makes for the property's recreational highlight, enabling residents to make the most of Frisco's long summers with frequent pool dips and beautiful days spent lounging by the pool.  Poolside cabanas, equipped with outdoor televisions and grills, further contribute to the appeal of the pool area.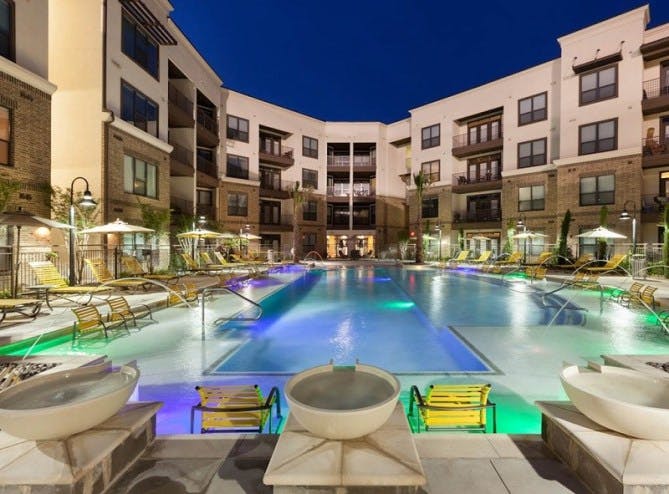 24-Hour Fitness Center
Frisco may be located in the heart of the country, but its residents defy certain stereotypes with their generally healthy lifestyles.  Staying fit at AMLI at the Ballpark should not be a problem, even if you aren't a member of the Frisco RoughRiders.  Our well-appointed gym is open 24 hours a day, seven days a week.  With touchscreen monitors attached to each piece of cardio equipment, residents can watch TV,  surf the web, and plug-in their mobile devices to listen to their own playlists – all while burning calories!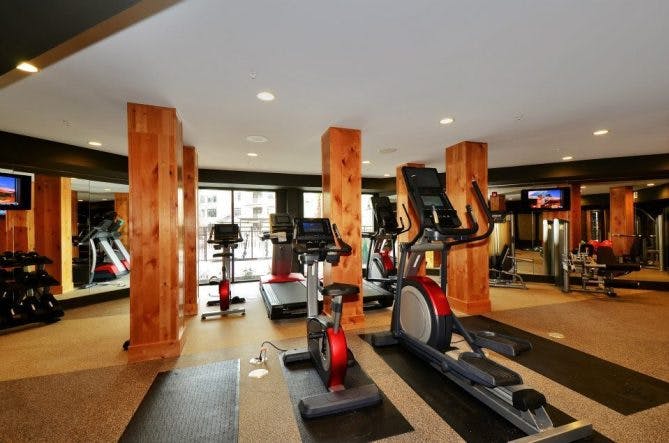 Business Center
Just like the gym, AMLI at the Ballpark's business center never closes. If you require a caffeine boost before you set up in front of a work station for a few hours, you can hit up the complimentary java bar for a Starbucks coffee.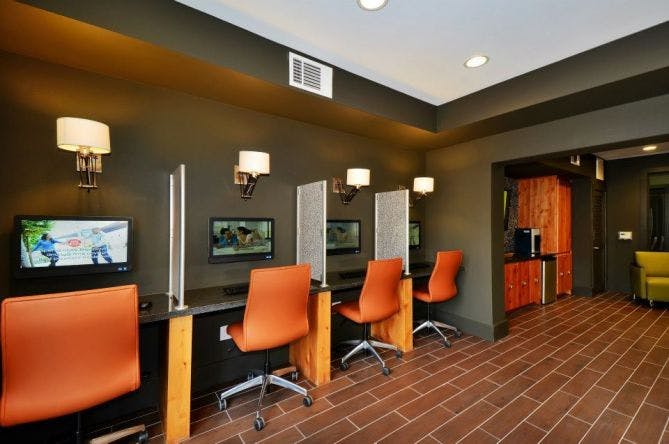 Paw Wash
Pet friendliness is a signature trait of the AMLI community, and it would be hard to imagine a more pet-friendly apartment environment than the one available at AMLI at the Ballpark. In addition to being just four stories tall and surrounded by great dog walking space, this apartment community has a Paw Wash on site.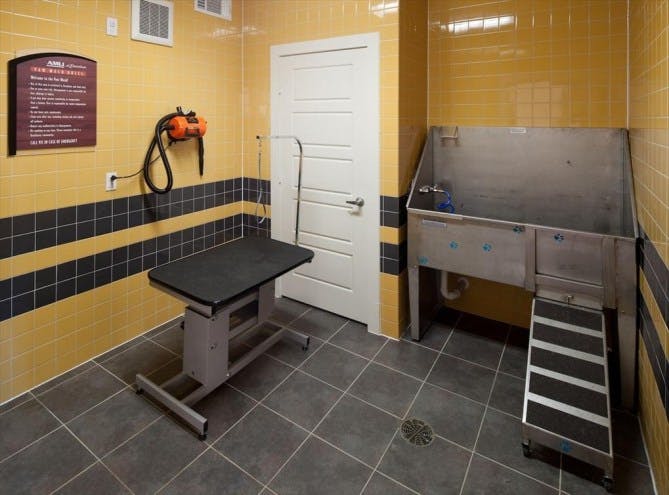 If you are hoping to join a community like the one described above while it is still young, then you are in luck.  AMLI at the Ballpark is still new, and we have vacancies for our studio, 1 bedroom, and 2 bedroom floor plan residences.  Call our leasing office at (877) 655-7995 or click here  for more information about these prime Frisco apartments.