Grandparents Day is just around the corner on September 13, and what better way to celebrate grandmas and grandpas than by offering some handmade gifts?
Crafting is a great way to not only entertain young children, but it's also perfect for building and strengthening developmental skills like fine motor skills, language and cognitive functions. In fact, while you're at it, read up on our list of sensory activities for babies and why these activities are so important in those early few years. 
When it comes to gifts for grandparents, there may not be a whole lot that your young kids can do on their own, and that's okay! Here are a few crafts your kids (but maybe mostly you!) can make for grandparents.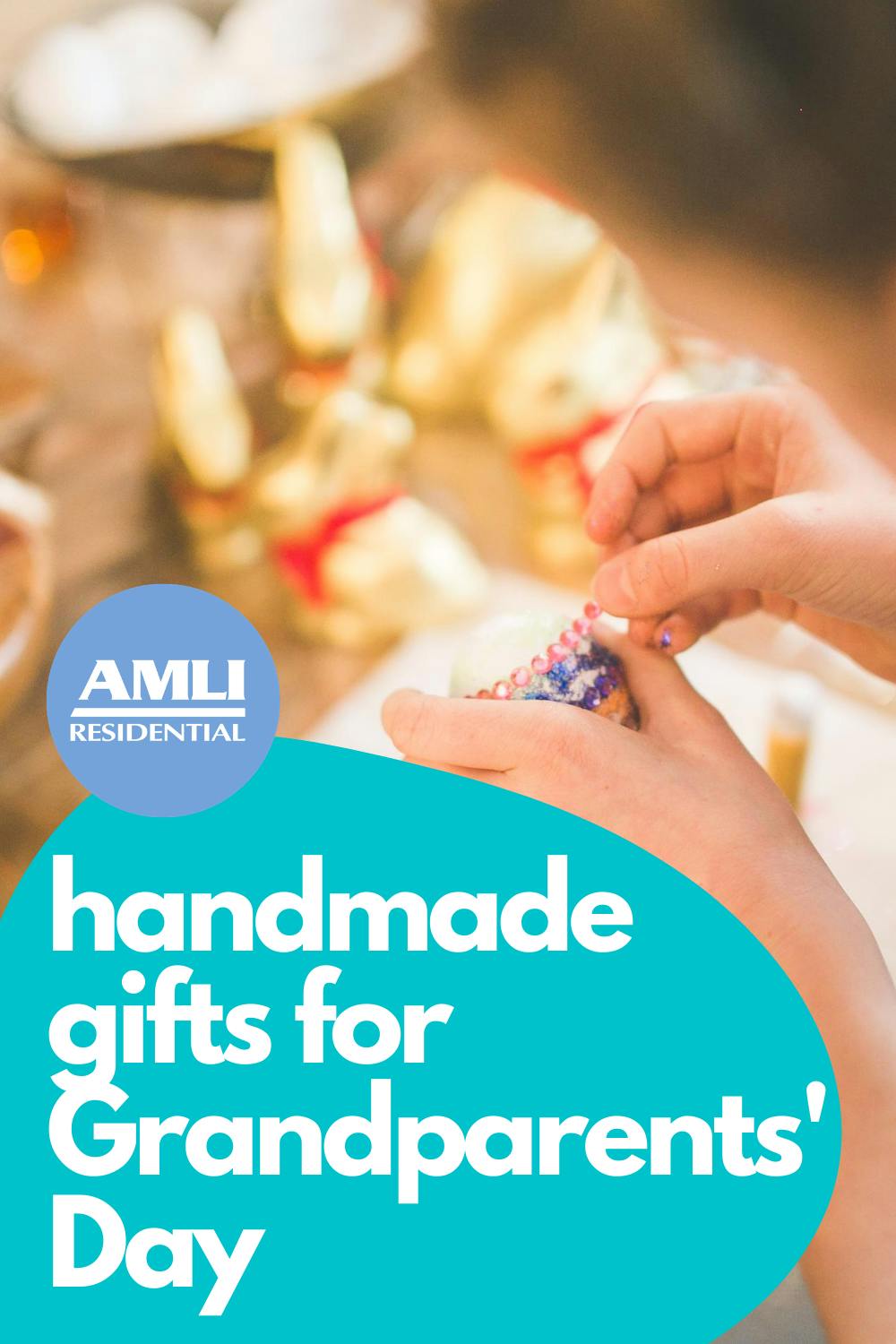 Hand print/footprint gifts
This is great for all ages, but it can really come in handy if you have very young kids. These are relatively easy gifts to make, and you can really go crazy with your imagination. 
You can make handprint mugs, aprons, dish towels, flower pots, cards, wall art, t-shirts and so much more! 
Check out this list of hand print and footprint gift ideas that you can make! 
Photo displays
If there's anything that all grandparents seem to have in common, it's their love of photos of their grandkids. Making photo gifts for grandparents is an easy-yet-meaningful way to offer something personalized and unique without having to put in a huge amount of work..
When it comes to photo gifts, there are a few different ways you can personalize the gifts. Your kids can decorate the picture frame with paints or stickers, or you can have them decorate the white border within the frame of a larger picture. 
You can also take it up a notch by making picture frames out of twigs, colorful popsicle sticks or straws! There are plenty of ways to make colorful and fun photo gifts for grandparents!
Here's a tutorial on how to make one of these wooden clothespin signs you see below! It's something an older child can probably do with a bit of supervision, and it's something that younger kids can help decorate. Have fun!
Paper crafts
Paper crafts require a little more dexterity and are, therefore, probably more suited to older children. All you need is some colored paper, glue, staples and other items you probably already have around the house. 
Create a homemade bouquet of paper flowers or maybe a stylish silhouette for the classier grandmas in the world. Make a family tree using paper hand prints for leaves, or create a paper collage of blowing kisses. There's no limit to what you could do with a stack of colorful paper and some glue!
Pillows
Making personalized pillows is a fun way to incorporate a bit of practicality into your gifts. You can do anything with a set of fabric markers and a blank pillowcase!
If you've got a sewing machine, then assembling a small quilt or pillowcase is super easy to do and fairly inexpensive. Use fabric markers to draw pictures, write names or trace hands onto the fabric as a special gift for grandparents! 
Here's how you can use fabric markers to ensure a mess-free, leak-free crafting experience!
Plaster imprints
Use plaster molding kits like these to create personalized hand prints, footprints, thumbprints and more for grandparents! There's nothing like having a reminder of how little the grandkids used to be, so this is always a big hit when it comes to gift giving. 
Obviously, you can decorate these however you like. You can have your kids paint them once they are dry, or they can decorate the wet plaster with beads, mosaics and shells. The options are endless, as is the room for creativity. 
Don't feel like these are all the options for grandparents' gifts out there. The internet is filled to the brim with craft ideas for any and all ages, so if you don't see anything you like here, there's still plenty more to browse through! What's most important is that you find something that works for you and your family, and if you find that, then everything will be a success. Plus, grandparents love everything, so you can't go wrong!
Have fun!
Pin it!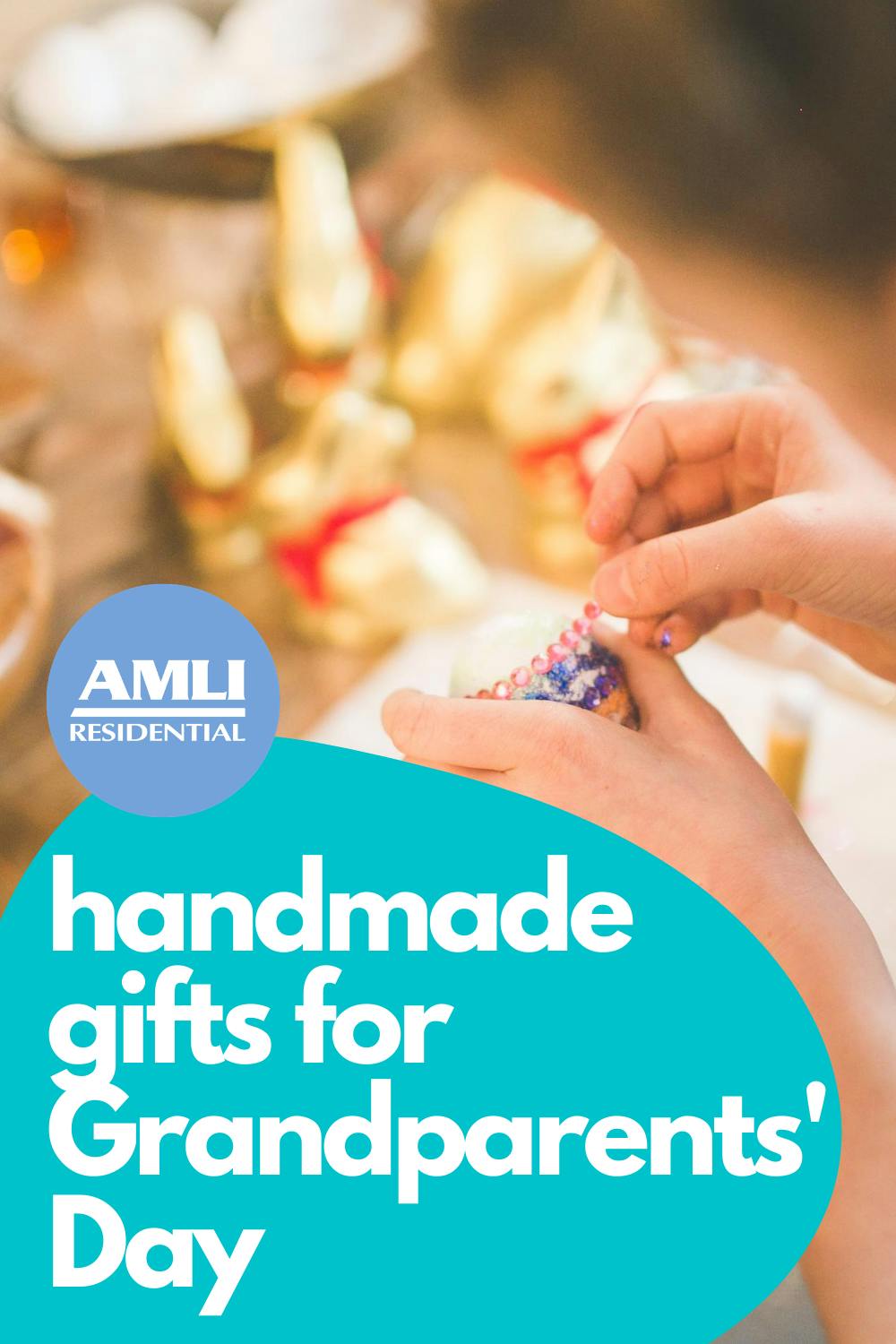 Featured photo courtesy Pixabay/kko699