Whether you're filled with parental pride over the newest four-legged addition to your home or are moving to a new apartment with your old, furry pal, bringing a dog or cat along for the ride is a guaranteed way to foster happiness and joy in your life. Not only are they perfect to snuggle up with on a rainy day, but pets also bring a sense of comfort and contentment into your household.  Not to mention, there's always someone to greet you at the door once you get home! However, there's no denying that having a pet can come with some setbacks. To help ensure your pet is happy, as well as making sure they're respectful to your neighbors, we've gathered some tips and tricks to make living with your pet a seamless and at-ease situation.
Pet-proof Your Apartment
Pet-proofing your apartment is the most important step you can take to ensure sure you create a happy and healthy environment for your dog or cat.
Remove hazardous objects
Some dogs and cats, specifically puppies, are known for putting their nose in places they don't belong and for eating things that might not be in their best interest. To make sure you're keeping your pet safe, be sure to get rid of hazardous items including metal and plastic that could be accidentally ingested. Likewise, be sure to safely store away any cleaning products, which might contain harmful ingredients if they were to come in contact with your pet.
Keep your windows screened and doors closed
Even though this may seem like a no-brainer, it's important to remember to keep your windows screened and doors closed. More often than not, dogs and cats enjoy looking outside or perching themselves near a window, so make sure you're taking the necessary precautions to keep your pets from leaving home.
Plants
When it comes to living with your pet, you want to make sure they're away from anything that could be harmful to their digestive systems. Believe it or not, a lot of plants can be toxic to cats and dogs. To make sure they stay safe, remove any plants that could be harmful to your pets and replace them with something more pet-friendly. Some poisonous plants include:
Corn plant
Croton
Dieffenbachia
Asparagus fern
Aloe plant
Jade plant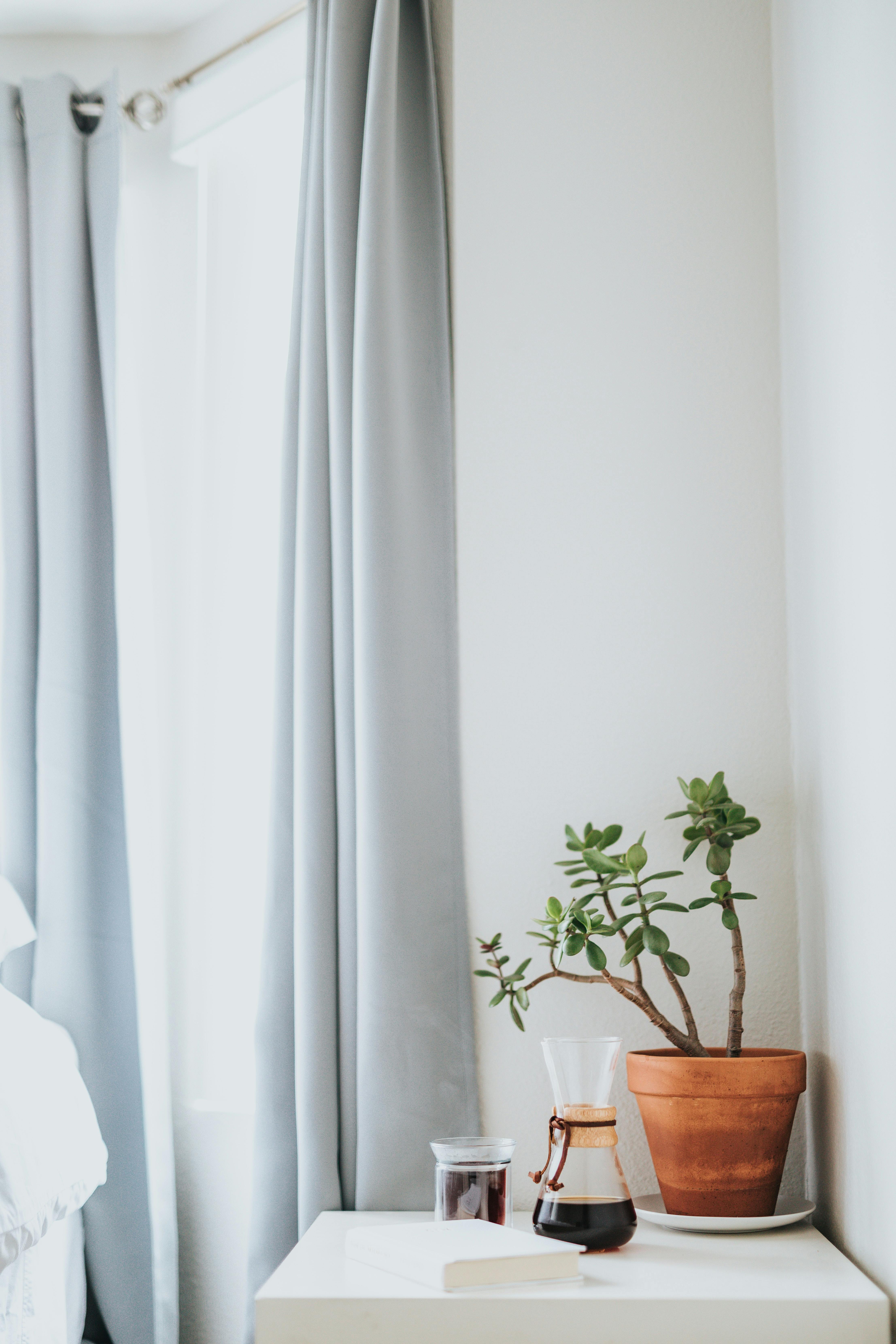 Establish bathroom schedules
For those of you away from your apartment all day, it's important to keep your pets, especially your dogs, on a trained and established bathroom schedule. By taking your pet out at the same time every morning, afternoon and evening, they'll learn when and when not to use the restroom. For small dogs or puppies, we recommend getting a dog patio potty that is low-maintenance and easy for them to use!
Exercise
With more and more renters bringing their pets into their homes, it's important to make sure your four-legged friends are getting enough exercise. We all know that there's nothing worse than being cooped up all day, so be sure to take your dog to the local park or for a good, long walk around the neighborhood to burn off energy and keep them content.
Most behavioral problems develop from a dog having too much pent-up energy, so give them the chance to let it out of their systems in a way that won't be detrimental you, your apartment and your neighbors. That way, they'll be more focused on getting a good night's sleep at night, rather than consuming their time with chewing or scratching on your furniture. If you aren't home during the day or have to leave for excessive amounts of time, we recommend hiring a dog walker or pet sitter to keep your buddy entertained.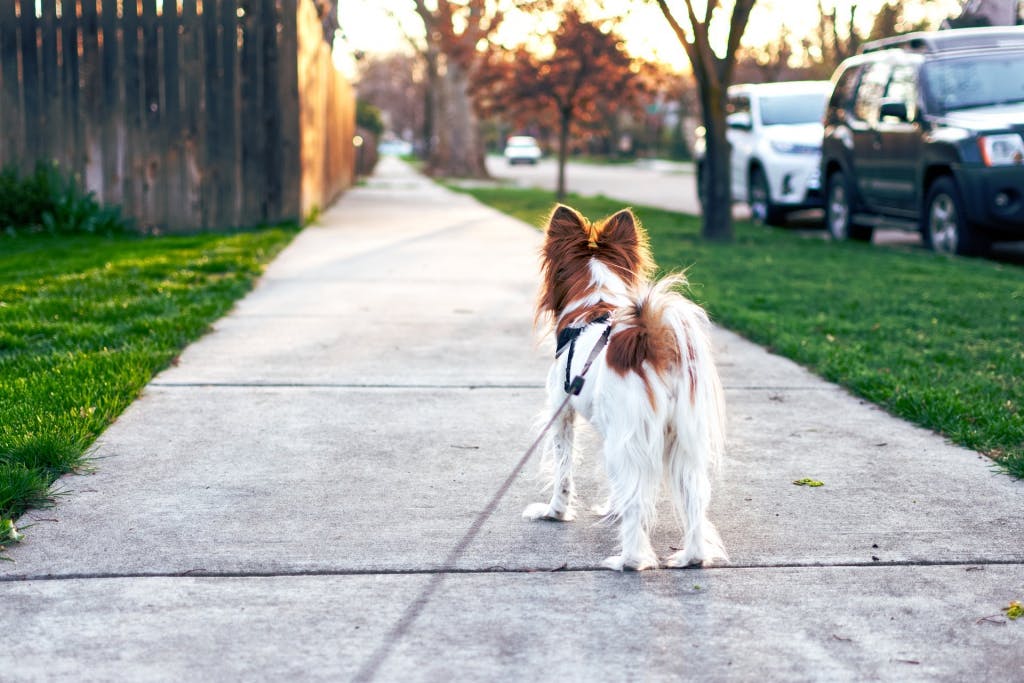 Control barking
When moving into a new environment, it's important to let your pet adjust. New sights, smells and noises can trigger anxiety in your dog, causing them to act out with incessant barking. Although you might be gone for a majority of the day, chances are your surrounding neighbors won't appreciate a dog who can't control their barking.
Make sure to get your four-legged friend used to your apartment by allowing them to socialize with neighbors, letting them explore new areas and giving them the chance to investigate anything that they might be wary of in the beginning. If the barking continues to be a problem as time continues, take your pet to obedience classes to nip the problem in the bud before it gets out of hand.
Close your lids
This pertains to everything. Trash cans, toilets, food containers and more—keep them closed! There's nothing worse than coming home after a long day's work only to walk into a mess of trash and clutter all throughout your apartment. Living with your pet is like having a roommate, except you can't tell them to clean up after themselves. To keep your pets occupied, be sure to leave pet toys in easy to reach places so they are accessible at all times. We promise you'll thank us later!
Ready to take on living with your pet? By following these tips and tricks, you're guaranteed a happy living situation for both you and your pet!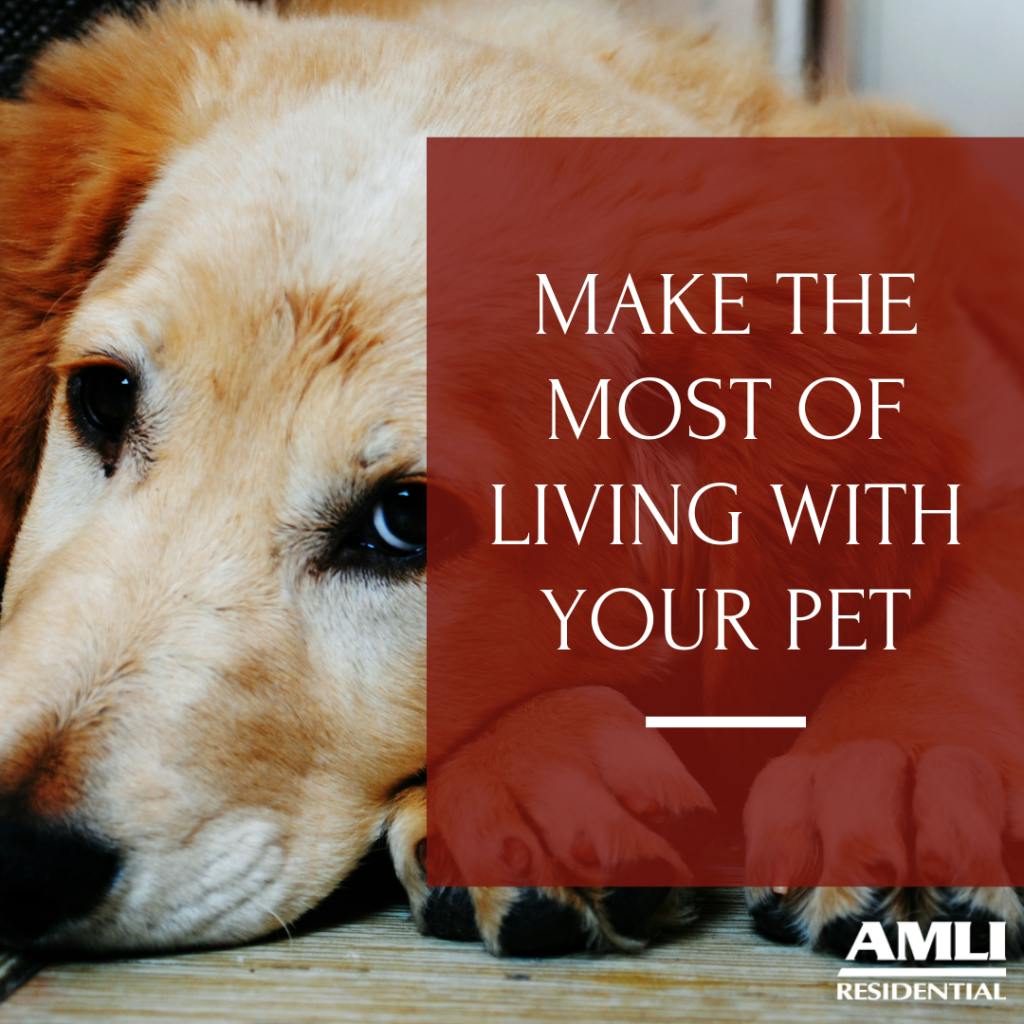 ***
Main photo courtesy Pixabay/dife88
Second photo courtesy Unsplash/Nathan Dumlao
Third photo courtesy Pixabay/clarkdonald413