Incorporated as a General Law City in 1977, Rancho Cucamonga has a short but illustrious history as one of Southern California's finest residential communities.  Located in San Bernardino County, Rancho Cucamonga is far enough from Los Angeles to not suffer from gridlocked traffic and view-hindering smog yet close enough to give citizens access to the range of cultural, culinary, and recreational offerings for which the City of Angels is renowned.  It should be noted, however, that Rancho Cucamonga has no shortage of positive attributes in its own right for its luxury apartment residents and homeowners to enjoy.  These include:
Breathtaking Views
Located at the base of the San Gabriel Mountains, Rancho Cucamonga is special in that the mountains can be seen from almost anywhere in the city.  The temperate and sunny climate that enabled orchards and vineyards to thrive on the land for nearly a hundred years before its development means that these views can be enjoyed by the city's luxury apartment residents almost every single day.
Fine Dining and Shopping
In an effort to introduce more of a traditional downtown feel to Rancho Cucamonga, the city's planners encouraged the construction and development of the Victoria Gardens lifestyle center, a centrally located shopping center that looks more like a pedestrian-friendly downtown retail and commerce center than a shopping mall.  Residents can walk across the street to Victoria Gardens. Well-known retail establishments with stores in Victoria Gardens include Macy's,  Gap, Abercrombie & Fitch, Oakley, PacSun, and Pottery Barn.  Some of the most popular restaurants in the area are California Pizza Kitchen, Johnny Rockets, Fleming's steakhouse, Harry's Pacific Grill, and Gyu-Kaku Japanese BBQ.
Great Educational Institutions
Soon-to-be parents and parents of young children and adolescents are drawn to Rancho Cucamonga in part because of its good public schools.  The city has several school districts and four high schools, each of which has its own noteworthy strengths.  High school graduates who stay in the area to continue their education and adults who decide to return to school also have a surprising number of options to choose from.  Chaffey College is based in Rancho Cucamonga, and satellite campuses of four other universities operate there.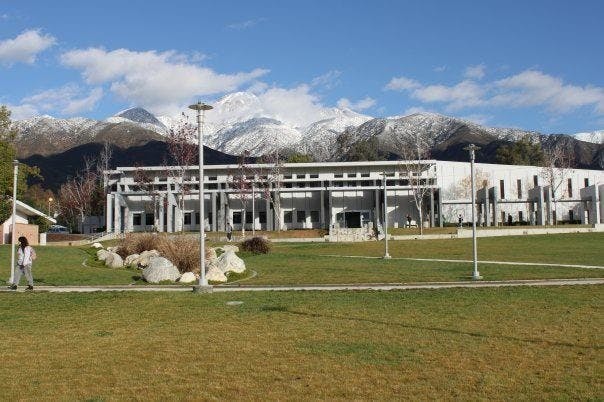 Distinguished Libraries
As education-centric as Rancho Cucamonga is, it may not come as much of a surprise that the city also has a great network of libraries.  With a combined collection of more than 200,000 volumes, there is no shortage of material for students at all levels to pore through when writing research papers.  The relatively new Paul A. Biane library and recently renovated Archibald Avenue Branch also have well-maintained facilities and state-of-the-art technology that the public can access for free. Just how great is the Rancho Cucamonga Public Library system?  This year, it was recognized with a National Medal for Museum and Library Services, the most prestigious honor a library can receive.
Stellar Living Communities
From single-story houses in well-maintained neighborhoods to three-bedroom luxury apartments in some of Southern California's most upscale apartment communities, there is no shortage of fine real estate in Rancho Cucamonga for residents to call home.
With clean air, snow-capped mountain views, and all of the amenities that a resident could ask from a suburban city of its nature, it is no surprise that magazine has ranked Rancho Cucamonga on its annual "Best Places to Live" list.