New Year's resolutions are notoriously difficult to keep. One reason for this is that people tend to make unrealistic or exceedingly ambitious resolutions. If you like setting attainable goals and care about the environment, why not make a green New Year's resolution for 2018? Here are 10 eco-friendly resolutions that require little discipline, yet can still make a difference.
1. Adopt greener laundry habits
If you don't already only run the washer when you have a full load of clothes to wash, start doing so. If you really need to wash an item individually, try hand washing. And, unless you plan to wear clothes within a day or two of washing them, resolve to hang-dry your laundry. In a typical household, a clothes dryer uses upwards of 10 percent of all energy consumed. This share is even higher in homes and apartments with older, less energy-efficient appliances.
2. Brew fair trade coffee and tea
Do you regularly brew coffee or tea in your apartment? Make the switch to fair trade-certified brands, which are usually more sustainably and ethically grown than their counterparts. When preparing coffee or tea to take with you to work or elsewhere, use a reusable thermos rather than disposable paper or Styrofoam cups.
3. Curb your paper consumption
Upon spilling something, is your instinct to reach for a paper towel to clean it up? Kick this habit by buying and using fewer paper towels. On a similar note, use scratch paper whenever possible and go paperless with your bills and other official business. If you need more of an incentive, consider the fact that 13 billion pounds of paper towels find their way into landfills each day.
4. Do the same with plastic
If you were surprised or motivated by the above statistic about paper towels, let this one sink in. One million plastic bags are thrown away every minute. Make an effort to bring reusable bags to the grocery store. When you do forget them and bring home a plastic bag or two, be sure to reuse them rather than throwing them straight away.

5. Eat less meat
If you enjoy eating meat and care about the environment, don't feel you need to become a vegetarian just to do your part in conserving our natural world. Even cutting your meat intake in half will significantly impact your carbon footprint. Eat less meat. And when you do eat meat, treat yourself to higher-quality cuts from sustainably-raised animals.
6. Join a CSA
For farmers' market quality produce without the time and effort, join a CSA. This is a convenient way to access seasonal, fresh, locally grown produce. Locals farmers and the local economy benefit, as do your health and taste buds.
7. Spend more time outdoors
Spending time outdoors often goes hand in hand with reduced energy consumption. It also helps foster an appreciation for the environment you help conserve through green New Year's resolutions and other sustainable lifestyle choices.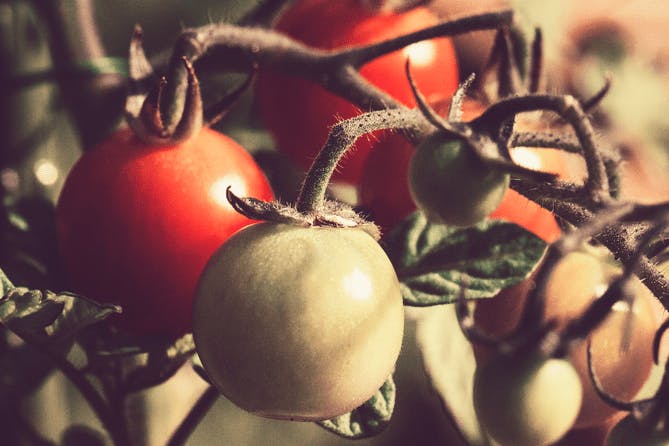 8. Start a garden
Apartment dwellers rarely have access to plots of land that can be used for gardening. But if you have a balcony, you can use part of it it for a small herb garden or tomato cultivation. Even a simple houseplant can improve the air quality in your apartment and bring you a bit closer to the natural world.
9. Use green bath and beauty products
Natural soaps, shampoos, and moisturizers are easier on the environment than those manufactured with chemicals. By and large, they're also better for your skin. If you decide to make the switch to natural beauty products in 2018, stick to thoroughly-tested, dermatologist-recommended options.
10. Walk more
When visiting friends or running errands two or three blocks from your apartment, how do you get there? If using your car is second nature, resolve to walk or bicycle more in 2018. When the destination is close enough, you may even find you save time by not searching for parking. Better utilizing public transportation is another admirable, earth-friendly transportation goal.
Like what you just read? Why not subscribe to the AMLI Blog so you don't miss another post?