We all love our Texas interior decor. The rustic metals and whitewashed woods are timeless pieces of decoration and can be incorporated into any modern and luxurious apartment designs. 
But what encompasses Texas-style interior design? Farmhouse style decoration is a nationwide trend, but what specific colors, designs and decorations turn a regular farmhouse-style apartment into a Texas-style apartment?
If you live in our luxury Austin apartments and are looking for some Texas-themed decor to spruce up your living space, then follow along for our tips and tricks on how to make your apartment a Texan paradise!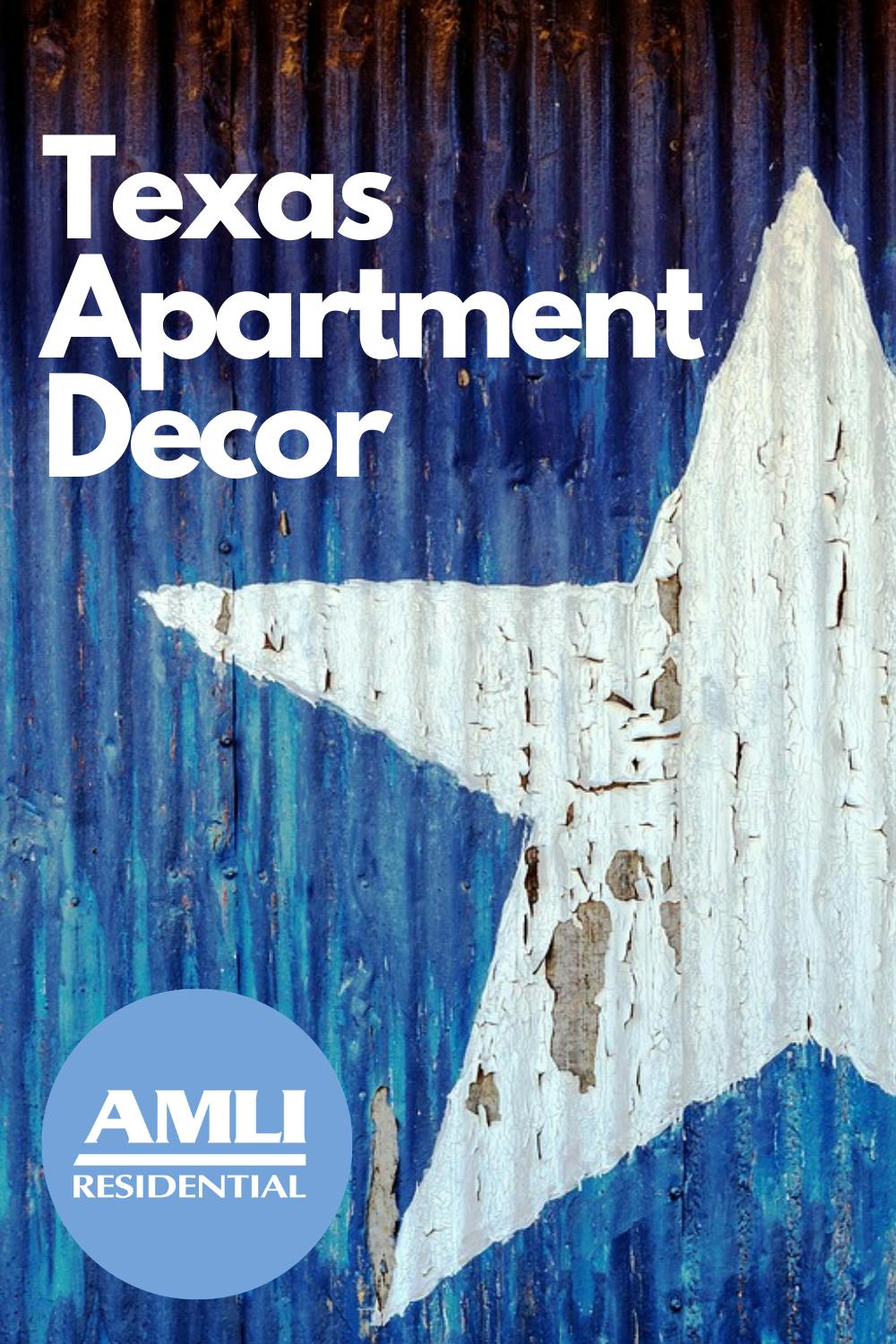 Themes and decorations commonly found in Texas-style decor
The Texas star
You can't have a Texas-style apartment with at least a few Texas stars!
Texas' status as the "Lone Star State" started in the mid-1830s when the land officially seceded from Mexico. The newly independent Republic of Texas created a flag with a single star, a symbol representing the fierce independence and spirit of the Texan people. This lone star continued to be a symbol on the Texan flag, even after Texas became the 28th state of the U.S. in 1845. Texas may no longer be an independent nation, but we all know that Texans are proud and strong individuals who can most definitely stand up for themselves.
Hanging up a Texas Lone Star in your apartment is not only an artistic touch to your rustic home, but it's a symbol of your strong will and state pride! 
Rusted metal
Turn your traditional farmhouse decor into a Texas-style design by incorporating some rusted metal into your interior design. 
The rusted metal look may seem like it's an intentional step toward outdated looks, but this addition does add a touch of rugged homestead style to your modern apartment. 
Just think about it. Texas is a state with a history of wild western survival, ranching and harsh living. Barbed wire fences surrounding desolate farmlands; old farming equipment rusting in the burning heat; and ranchers working the hard land tirelessly under the sweltering sun. The look of rusted metal is a reminder of the harsh conditions and the overwhelming rewards that early Texans experienced. 
Plus, it looks artsy, so there's that, too.
If you're looking for an Austin-based metalworks company, check out Metalwork Austin! Located in Zilker, Metalwork Austin is just a mile down the road from our Clarksville apartments near Downtown Austin. 
Leather and skins
What better way to incorporate Texas' ranch and livestock culture than by adding a sheepskin blanket or cowhide rug?
Like we've said, Texas is a state that has a rich history of livestock rearing and cattle ranching. A cowhide rug or ottoman not only adds a touch of color and organic shape, but it also adds a completely new texture to your home that you can't find anywhere else. Also, try adding a sheepskin blanket to your bed or some distressed leather pillows to your sofa for more of that unique organic style. 
If you're looking for a local place in Austin to buy an authentic cowhide rug, sofa or pillow, check out Furniture Market in North Lamar, just a few minutes from our Burnet Road apartments. 
Side note: while cowhides do represent a part of Texas' livestock history, not all of us feel comfortable with animal skins in our homes. To accommodate that, there are some alternative decorations that will still give off those rustic, homestead vibes without compromising your beliefs!
Swap out animal hides for faux sheepskin rugs or pillows, or even some faux cowhide area rugs!
Distressed wood
Going along with the whole farmhouse scene, rustic or distressed wood definitely gives off some strong homestead vibes. 
Rustic or reclaimed wood is so popular in the interior design scene nowadays that companies will literally tear down old barns and structures for free just so they can keep the old wood! You can make anything out of a few slats of wood, and reclaimed wood furniture is just one of the many uses for old wood in interior decor. 
You can add distressed wood into your Texas apartment decor in many ways: wall hangings, wood shelves, cabinets, table trays, shelf sculptures and so much more! 
If you're looking to find some distressed wood pieces to your Austin home, check out Furniture Market's expansive rustic collection!
Next time you're looking to spruce up your Austin apartment with a little of that signature Texas flair, look out for these unique decor items that are sure to bring the Lone Star spirit right into the heart of your home. 
Enjoy!
Pin it!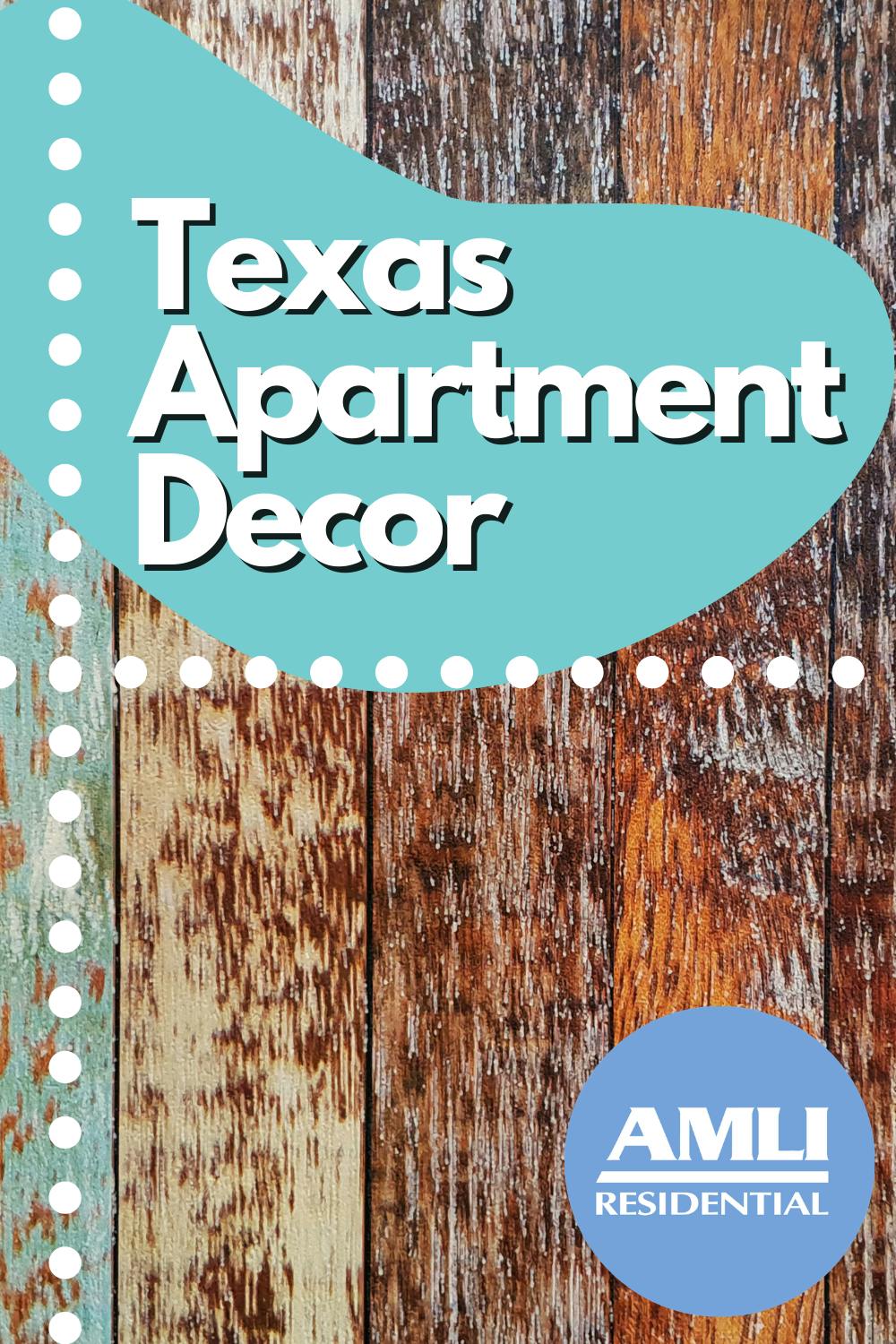 Featured photo courtesy Pixabay/Falkenpost