We love to fill our bodies with healthy food. It makes us feel good, it gives us more energy and it contributes to healthy immune systems and overall wellness. Many people try to avoid highly-processed foods or snacks with plenty of preservatives, because why would we want to fuel our bodies with ingredients that won't give us anything healthy in return?
If we take good care of our own bodies and treat our food as a healthy source of fuel, then why wouldn't we do the same for our dogs who depend on us to keep them healthy?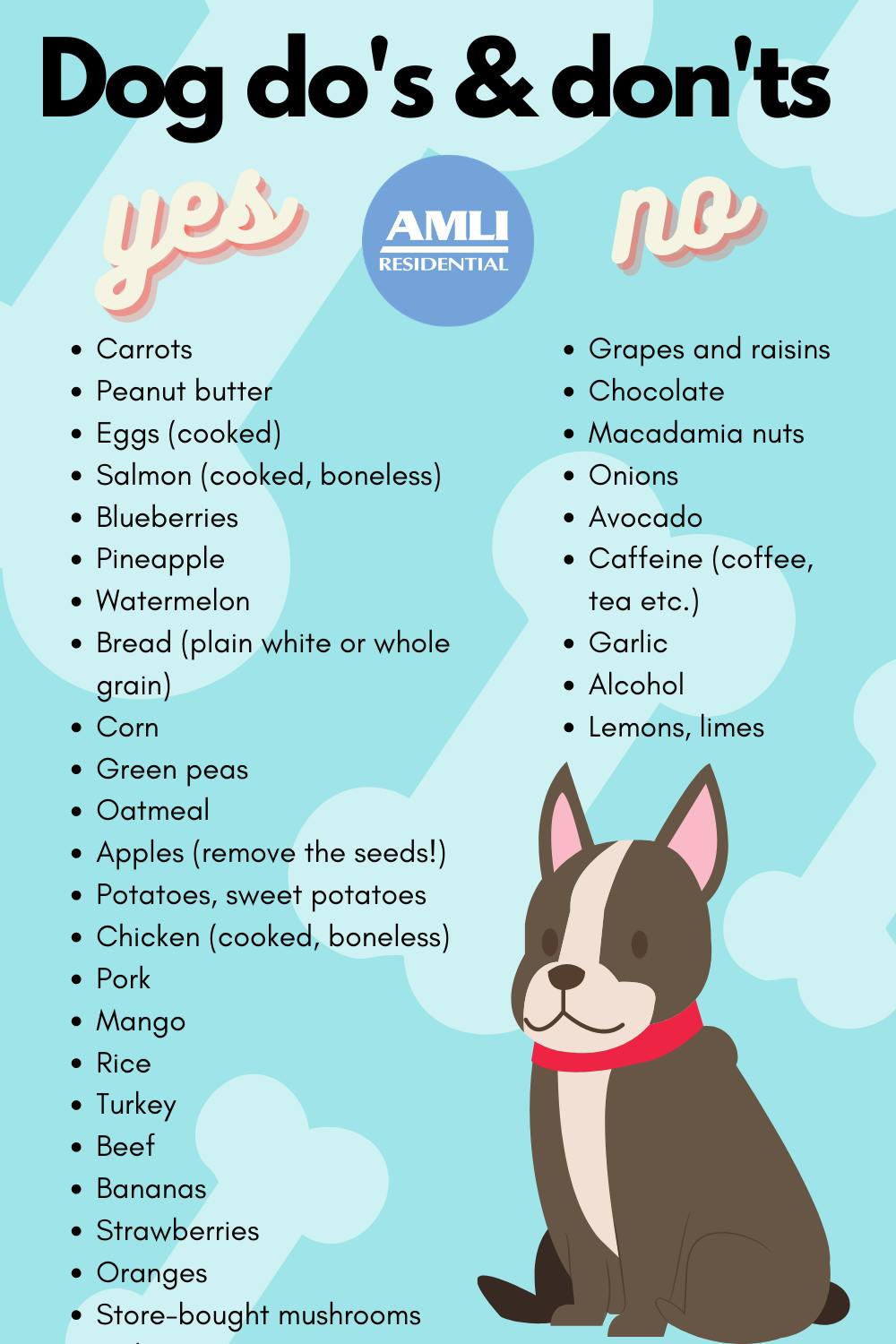 What you need to know about homemade dog treats
Our dogs depend on us to provide them with healthy food that is full of nutrients and supplements that will help them live their best lives. Good food makes their coats healthier, gives them more energy and boosts their immune systems, helping them to fight off diseases. Being more intentional with your dog's diet can lead to an overall healthier lifestyle, just like it does for us when we are intentional with ours. 
One way that you can really make an impact on your dog's nutritional system is through the use of treats. I've lost count of how many bags of dog treats I've gone through over the years as I've trained, rewarded and played with dogs. I've always wondered what a difference it would have made if those treats were filled with a higher nutritional value instead of whatever is in those generic dog treats. 
If you can incorporate some healthy treats into your dog's diet and lifestyle, you might be pleasantly surprised at the benefits you'll start noticing after a while. One way to maximize those benefits? Make some homemade dog treats!
Benefits of homemade dog treats
Healthier ingredients
Homemade dog treats don't contain the same amount of preservatives, fats and chemicals that regular store-bought treats contain. This is simply because homemade dog treats don't have to sit in bags on store shelves for weeks at a time, so homemade treats can contain the freshest and most natural ingredients available. These healthier ingredients do more good for your dog's digestive system, and they also contribute to healthier hearts, teeth, gums and fur.
Homemade dog treats can be safer
The FDA fielded over 5,200 complaints of illnesses associated with pet treats between the years 2007 and 2015. It's no secret that hundreds of dog deaths have been linked to certain packaged treats, although the exact ingredients that cause the illnesses have yet to be confirmed. 
Homemade dog treats ensure that you know exactly what you are feeding your dog. There are not hidden chemicals, no suspiciously-sourced ingredients and you have total control over what goes into your dog's body. You should still take care to find out exactly what foods should be avoided, and the best place to find that out is by asking your veterinarian!
What's best for your dog?
When it comes to recipes and ingredients, there is no one-size-fits-all. Dogs of different sizes, breeds and ages require different diets and nutrition, so you'll never find something that will be perfect for every dog. 
If you want to find out what ingredients and supplements are best for your beagle, boxer, whippet or collie, your best bet is to set up an appointment with your veterinarian to discuss the health and nutritional needs of your specific breed. They will point you in the right direction better than anything you read here on the internet!
However, there are a few common ingredients that are generally safe for dogs. Still check with your veterinarian, though, just to be safe.
Foods that are safe for dogs
Carrots
Peanut butter
Eggs (cooked)
Salmon (cooked, boneless)
Blueberries
Pineapple
Watermelon
Bread (plain white or whole grain)
Corn
Green peas
Oatmeal
Apples (remove the seeds!)
Potatoes, sweet potatoes
Chicken (cooked, boneless)
Pork
Mango
Rice
Turkey
Beef
Bananas
Strawberries
Oranges
Store-bought mushrooms
Celery
Foods and ingredients to avoid
Grapes and Raisins
Chocolate
Macadamia nuts
Onions
Avocado
Caffeine (coffee, tea etc.)
Garlic
Alcohol
Lemons, limes
If your dog has been eating store-bought treats its whole life, then it's wise to introduce these fresh ingredients into their diets slowly. Keep an eye on how your dog reacts to the food, and always make sure that you've checked with your vet before feeding your dog anything. When it comes to fresh ingredients, it's always best to offer the food in moderation.
You can find out more about fatal ingredients for dogs here.
Homemade dog treat recipes
To get you started on your homemade dog treat journey, we've found a few recipes that ought to give you a good idea of what you could start doing for your own dog.
Check out recipes for dog biscuits, frozen peanut butter treats, trail mix, pumpkin balls and apple cakes from dog whisperer, Cesar Millan..
A great source of vegetables that is easy to make and filled with flavor!
Popsicles aren't just for humans! Use this recipe to make a dog-friendly frozen treat that will entertain your pup for a while and provide a boost of nutrition,too!
Doggy breath, begone! These treats will not only freshen up the breath of your poop-licking pup, but the ingredients also promote healthy gums and teeth.
We love pets here at AMLI, so we've already written up some great dog-friendly ice cream recipes you can use!
Whether your dog is a 90-pound Labrador or a 6-pound Chihuahua, you can absolutely find a way to make homemade dog treats that will meet your furry friend's unique health and nutrition needs. Plus, you'll have the peace of mind knowing that you're feeding your dog the freshest ingredients out there, and both you and your dog can continue to live long, happy and healthy lives together.
Enjoy!
Pin it!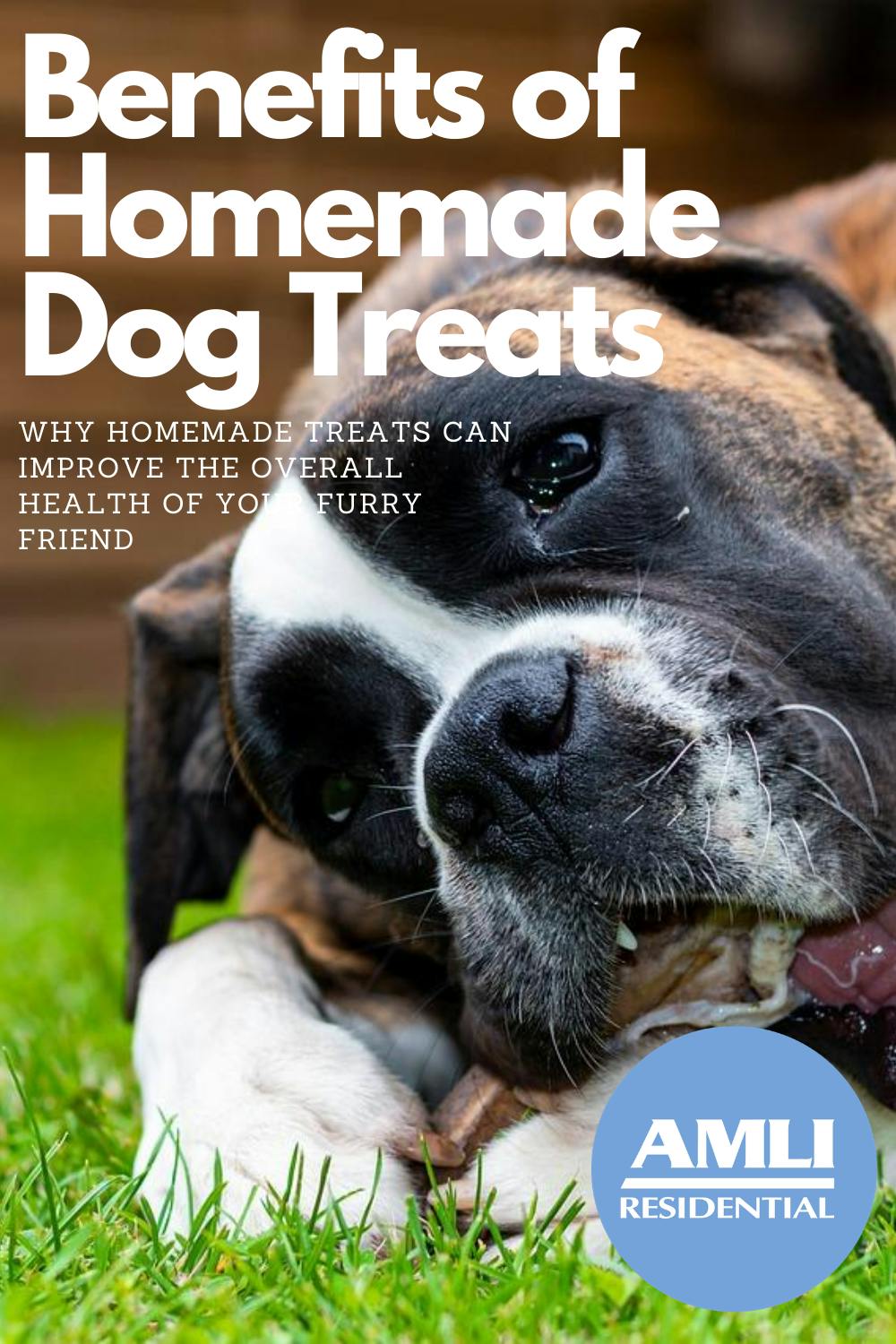 Featured photo courtesy Pixabay/schmitma1