Our residents submitted over 680 photos showing how their pets make AMLI home for the national AMLI Paw-parazzi Pet Photo contest. The submissions distracted us with their cuteness, creativity, and love for pets. We saw everything from Halloween costumes, to sleepy pets, to pets truly enjoying their AMLI homes. You can see the gallery of submissions here if you're curious or just need a smile.
Our panel of judges, made up of AMLI Residential representatives, selected the best, eligible entries based on each photo's creativity and how well their AMLI apartment community was featured. Photos of pets could be anything from hanging with other fur-pals to playing at the AMLI paw park, but they had to be in compliance with all pet rules and policies. The judges then selected nine regional winners from a pool of 54 finalists, one for each of AMLI's regions (Dallas, Austin, Houston, California, Atlanta, Florida, Chicago, Seattle, and Denver).
And then it was up to you to decide on the grand prize winner by voting for your favorite furball on Facebook. So, without further adieu…
Grand Prize Winner
We're thrilled to announce the grand prize winner Marybeth Zier and her dog Oscar! Oscar makes AMLI home by helping his mom cook up a storm in their kitchen. We're sure Oscar will enjoy his BarkBox subscription and the other fab prizes coming his way!
Regional Winners
While they didn't take the grand prize, don't feel too bad for the runners-up because they will be receiving a subscription to BarkBbox! Here are the nine regional winners, in no particular order:
Dani Neuharth-Keusch and dog Katie (also known as #katiegram on Instagram) are the adventurers! They make AMLI home by taking advantage of all it has to offer from walks on the boardwalk to Yappy Hours to exciting outings on the lake.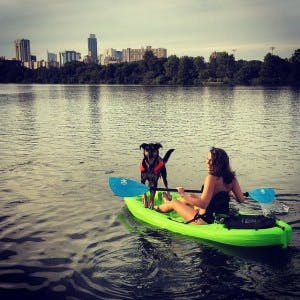 Lara Sepulveda's pup Beau makes AMLI home by getting into the Halloween spirit and chewing on a pumpkin of course!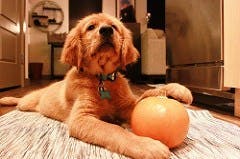 Meet Ciara Jones' dog, Lady. She makes AMLI home by chasing her tennis ball at the Paw Park.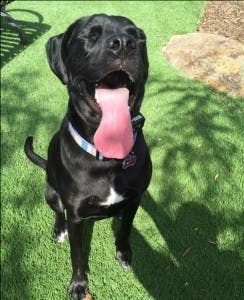 Dawn Zakarian's dog Boomer is so fresh and so clean because she makes AMLI home by drawing a bath in the Paw Wash.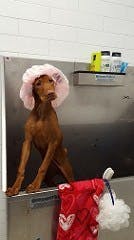 Courtney Hall's fur babies, Juice and Parker, love attracting the lady dogs to their AMLI home by wearing their bow ties.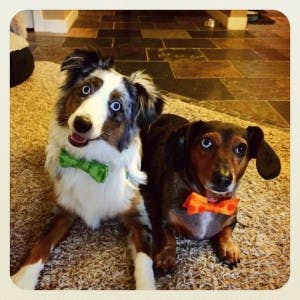 Lauren Knight's pup Orville loves living at AMLI because all his furry friends live there, too. He makes AMLI home by going on walks to the Paw Park where he can "ruff-house" with his buddies.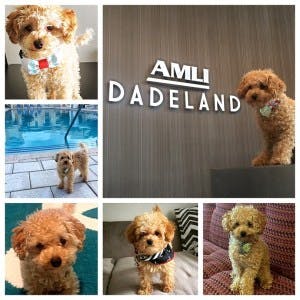 Ashley Pandit's dog makes AMLI home by always being ready for Taco Tuesday!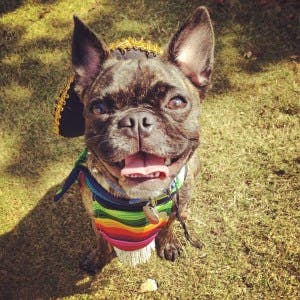 Gira Desai's dog makes AMLI home by playing in the Paw Park with all the neighbor puppy friends. Too much playing wore this pup out!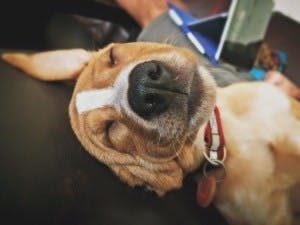 Monica So's dogs Kuma and Kenji make AMLI home, as they've clearly mastered the art of relaxing with a cup of coffee in comfy chairs…wearing their best bow ties of course!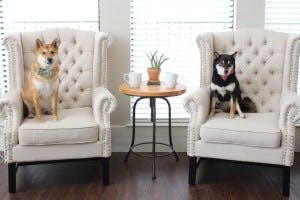 Congrats to all of our winners and thank you to all who participated in our AMLI's inaugural Paw-parazzi pet photo contest. Although, we had a very difficult time choosing the winners, we had so much fun looking at all the submissions because of their creativity and the impossibly adorable pets featured.
Stay tuned to the AMLI Blog for our new Pet of the Month series beginning in December, where we will interview each of our winners to learn more about them and their pets.
Like what you just read? Why not subscribe to the AMLI Blog so you don't miss another post?