It's that time of the year, folks.
With Father's Day right around the corner, it's time to put on your thinking cap and come up with some gift ideas that your father is bound to love. For those of you working on maintaining a budget, it can seem like a daunting task to find a present that's both thoughtful and sincere without breaking the bank. We get it, if you had all the money in the world, you might buy your dad a yacht or rent out a private jet to send him off to his dream vacation for the week, but those kinds of pipe dreams come with an enormous price tag.
Luckily, there are still plenty of gift ideas that you can put together without breaking the bank.  Below, we've curated a list of five gifts under $50 that show love for your dad—and your wallet.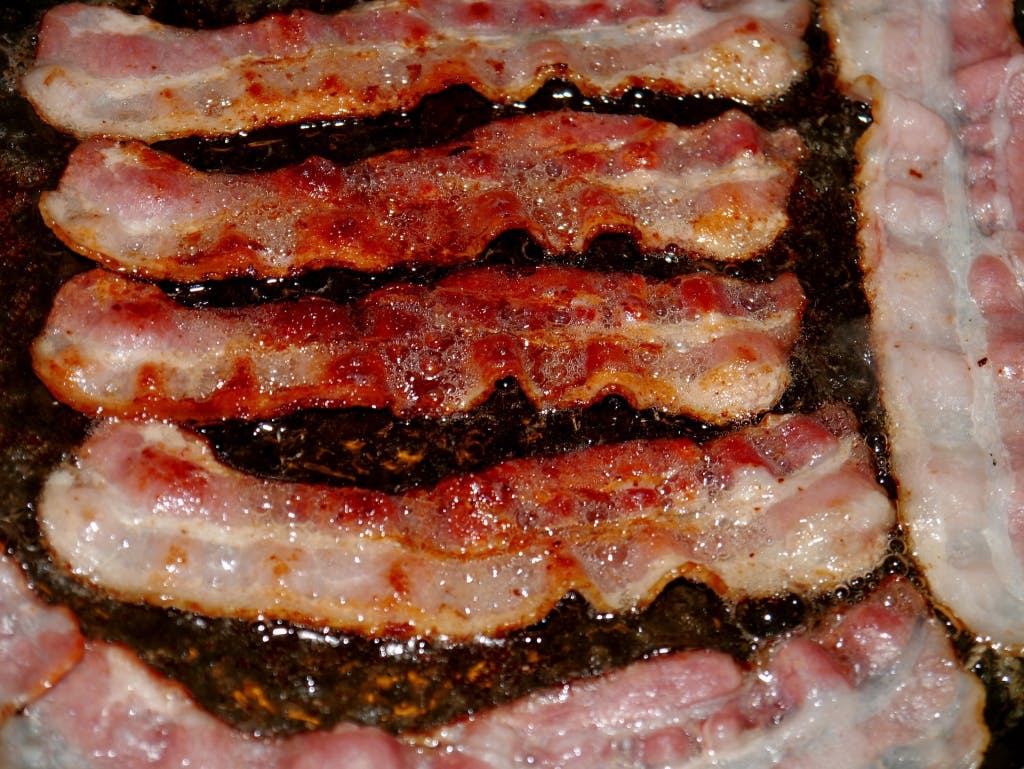 Bacon doesn't just have to be something you throw on the griddle to pair with your scrambled eggs at breakfast time. We promise, it can be so much more. For all your dads out there who are bacon lovers, this is the perfect gift! Packed with flavor, The Bacon Crate includes delicious flavors you never would have known existed, perfect for mindlessly munching or enjoying as a snack. Packed and sent in a wooden crate, your dad will have the chance to enjoy flavors such as Jalapeno Bacon Jerky, Maple Bacon Jerky and Bacon Peanut Brittle.
Great for a day at the beach or a lazy afternoon out on the lake, nothing makes for better memories than singing along to your favorite music with the ones you love most. This waterproof speaker comes in a variety of colors and has an integrated 3.5mm audio cable for a high-quality sound. This easy-to-use speaker includes a microphone for phone calls, and comes with a long-lasting battery life to keep your dad rockin' all day long.
If you're racking your brain on what to get your dad this Father's Day, think no further than this one-of-a-kind beer box. Packed to the brim with Premium beers and yummy snacks, there's plenty for your dad to enjoy. For beer, your dad will get the chance to sip on Jacks Abby Blood Orange Wheat, Mountain Ale by Shed Mountain Brewery and Back Cove Pilsner by Rising Tide Brewing Company. For snack items, enjoy a variety of sausages and cheeses. To order, you must be over the age of 21.
Nothing like adding some sizzle and spice to your favorite dishes! For the creative dads who love to cook, this is the perfect gift. This DIY kit includes all of the spices and sauces you would need to create the flavor, including items such as cayenne, curry and chili spice packs. The directions are simple, pick your spices, add in the additional ingredients, and voila! Your own handcrafted hot sauce. Now whether or not they end up tasting good, that's up to your father's discretion.
After a long days work, there's not much more refreshing than sipping on an ice-cold beer as you sit back and kick your feet up. To make sure that your dad's beer is staying cold, why not get him an insulated holder? Padded for extra protection and coming with a lifetime guarantee. These stainless steel bottle holders will be able to keep your beer cold for up to two hours. Perfect for 12-ounce beer bottles, these holders are dishwasher friendly and ready to be put to use!
Interested in more articles like this? Be sure to keep up with the AMLI blog!