Life has changed a lot in the past one hundred years. We have new technology, cities are growing, humans have been to space and modern medicine can do amazing things. 
One thing that has not changed, however, is our love for apartment living. 
Think about your daily life as an apartment resident. You may have chosen an apartment because you enjoy the city and want to be closer to work, nightlife or transportation. You have a landlord and have to sign contracts, pay rent, catalog damages and get along with neighbors. You may struggle with parking, but you might even be close enough to work that you can just walk or ride a bike. You might need nothing more than a studio, or if you have a family, then you may have a bigger apartment that can accommodate them. 
This is the lifestyle of the apartment resident, and although the world has changed plenty, apartment-dwellers of the 1920s did the same things you do today. Let's take a look at what apartment life was really like a century ago.
The cost of apartment life in the 1920s
As you might have guessed, things were a little cheaper a hundred years ago than they are now, including rent. That doesn't mean they were cheap, mind you, but they were not quite as expensive as they are today. 
Let's take a look at Manhattan. As New York City grew, the buildings grew up rather than out. After all, there's only so much space on an island. Apartments in New York City vary from Central Park overlooks to modern penthouses to tiny studios to modest townhomes. There's everything from celebrity mansions on Fifth Avenue to grungy closets above kitchens. Basically, people have been living the apartment lifestyle in New York City for years now, so why not use 1920s New York to see what apartment life was like for renters back then?
The 1920s was a golden age for the United States, which is why it's often referred to as the "roaring twenties."
Apartment rent
Rent prices for a single person's apartment in the 1920s averaged at about $60 per month. Yes… just $60 per month! According to the US Inflation Calculator, however, that amount of money would be equivalent to about $776 today, which is on the lower end of apartment rental prices nowadays. Not too bad!
Your grocery cart
People throughout the centuries have filled their grocery carts with the same types of food: eggs, bread, meat, cheese, butter, apples and so on and so forth. 
A loaf of bread in the '20s would cost around $0.12, which is about $1.55 nowadays. 
A dozen eggs would cost the equivalent of $6.08 today, which is much higher than what we pay currently! 
A pound of bacon would be about $6.73. 
A five-pound bag of flour would run about $5.30. Generally, today's flour is much cheaper.
Milk, just half a gallon, would cost about $4.27 today. Thankfully we only have to pay half of that nowadays!
A bag of six oranges would cost around $3.23. Orange ya glad it's not too much more than that today (*ba dum tss*)?
A pound's worth of peaches would cost about $2.20
Ten pounds of potatoes would run about $4.66 
If you're like me and love watermelon, you'll be pleased to know that watermelon cost about $0.26 per pound in the 1920s!
A pound of regular coffee would cost about $6.08. Today's coffee is so varied that that price is about right for an average quality cup of joe.
After looking at this list of prices, how does your grocery bill line up with what your 1920s counterparts'? 
Home appliances
Apartment residents were just as emphatic as we are today about keeping our homes running at tip-top shape. They bought vacuums and washing machines, replaced light bulbs, cooked with toasters and waffle makers and listened to music.
A 1926 Hoover Electric Cleaner (a.k.a. vacuum cleaner) cost the equivalent of $503.00
A popcorn maker would cost about $19.27 to buy
A two-slice bread toaster would cost around $21.86
A waffle maker, surprisingly, would cost a whopping $103.47 today, if we bought it at the 1920 price of $8.75.
A new washing machine would cost around $1,054.11 if we purchased it at the price of $81.50 in the '20s.
Cars and buggy
Apartment-dwellers such as yourselves may not have the need for a car if you live in the heart of the city. If you do, though, let's take a look at how much your century-old '20s counterpart would have paid for their car.
A 1929 Studebaker would cost them about $1,895, which is around $24,509.74. Not bad for a brand-new car built in that same year!
A 1924 Chevrolet cost just over $525.00 -- about $6,790.30 today.
I don't know where you'd find an equivalent of it today, but a horse-drawn buggy would cost about $1,121.37 today. How much do you pay for your horse-drawn carriages?
Apartment furnishings
It's so easy to find furniture nowadays, what with online shopping and accessibility in general. Back in the 1920s, furniture options were much more limited, but they were stylish nonetheless.
A large leather sofa would cost around  $1,144.65
A spring bed with a frame and mattress would cost around $296.83 today. Sometimes, we can barely find a good mattress alone for that price!
A bathtub with attached water heater would run about $541.28 today
A dining room set with a table and four chairs would cost about $842.64 for the set today.
A china cabinet, one of which nearly everyone had back then, would cost around $665.45 for an entire set.
Now that you've had a chance to see what apartment life was like in the 1920s, how do you think you compare? The world has come a long way, and so has technology, science and style, but the basics of apartment lifestyle have stood the test of time.
Pin it!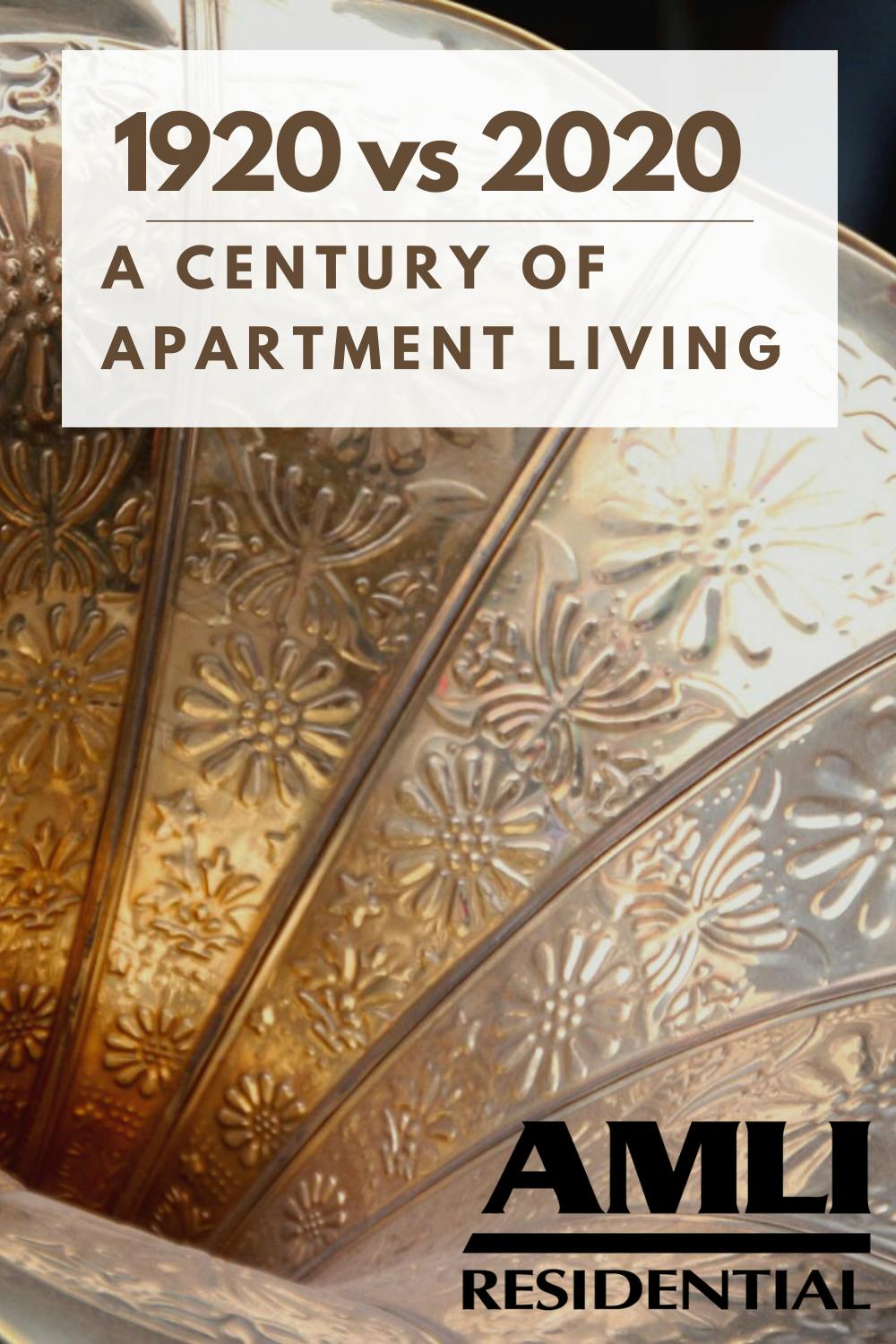 Featured photo courtesy Pixabay/Peggy_Marco