Puppies, kittens, and other adorable pets. These are the things cameras are made for!
Think your pet has what it takes? Grab your camera, your pet, and get creative!
Share a photo of your pet with us on Facebook showing how they make AMLI home for a chance win up to ,000 worth of prizes for your furball and be featured on the AMLI Blog.
Take your pet to the next level of cute and be as creative as you like. In fact, the more creative the better! Photos of your pet can be anything from their Halloween costume to hanging out with their other fur-pals t0 just being themselves at home in their AMLI apartment. (Just make sure your pet is in compliance with all pet rules and policies. Otherwise the Pet Police might come a-knocking and, unfortunately, mugshots won't win this contest.)
Lacking creativity? Maybe some of these pictures of our fur-babies will inspire you.
Meet Lola. She thinks she's a human…she even uses a pillow when she's lounging with her humans on the couch.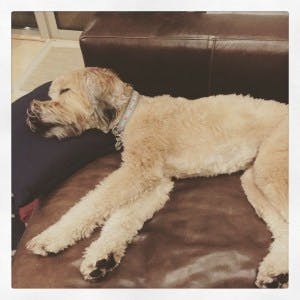 This is Huck. Or, as he has been nicknamed for Halloween: Huck-a-saurus Rex.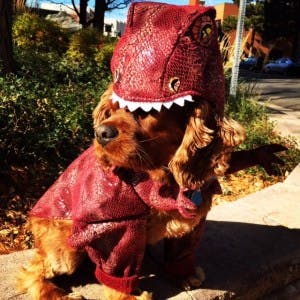 And this is Francis and Zooey. We caught them hanging out in the Paw Park at AMLI River North.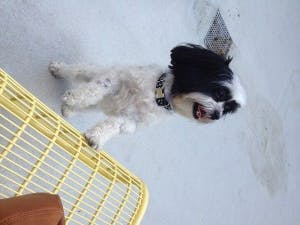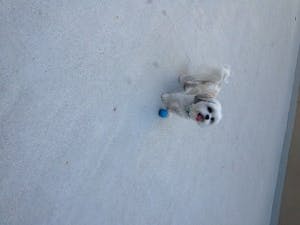 Enter to Win in Three Easy Steps
Entering the AMLI Paw-parazzi Pet Photo Contest is easy. All you have to do is:
Go to your AMLI community's Facebook page.
Click on the contest link promoted at the top of the page.
Upload a photo of your pet shwoing how they make AMLI home. Including a short description and use the hashtag #LiveLifeLovePets, and fill out a brief entry form.
The Prize
Finalists will be chosen based on both creativity and how well their AMLI apartment community is featured. A panel of AMLI Residential judges will select nine regional winners, one winner from each of AMLI's nine regions (Dallas, Austin, Houston, California, Seattle, Atlanta, Florida, Chicago, and Colorado), and then YOU will vote on one grand prize winner. Prizes could include a box of surprises for your pets (from retailers such as Barkbox or Meowbox) or a gift card to a pet-friendly establishment (such as PetSmart) to spoil your pet with a Spaw-day (see what we did there?!).
The Dates
The contest will run October 12 to 23, 2015. Upload your photos to your AMLI apartment's Facebook page as early as October 12 and no later than October 23, 2015. Voting on the grand prize winner will start November 2 and end November 13, 2015. Winners will be notified no later than November 20, 2015.
The Rules
The basic rules have been outlined above. For a complete list of contest rules, click here.
We know pets are an important part of life and there's no better way to celebrate your four-legged besties than by showing them off. So channel that inner paw-parazzi and start taking those adorable pics!
Like what you just read? Why not subscribe to the AMLI Blog so you don't miss another post?