It's inevitable.
You buy a book: you'll read it later. You see another: it looks interesting, might as well take it. The thrift store has a sale on the romance compendium you've been eyeing for a while? No harm in buying that! 
One thing leads to another, and suddenly you have a pile of books as high as your ceiling with nowhere to go. This isn't a bad problem to have, however, as there's no such thing as having too many books! It just requires some creative shelving solutions to keep your apartment neat and tidy.
Generally, the only limitation to your book shelving solutions is your imagination. When you're in an apartment, however, you have to take into account your lease limitations. It's usually a good idea to avoid anything that has to do with nailing things into the wall, but don't let that inhibit your storage aspirations! There are plenty of ways to creatively stack your books without compromising your lease agreement.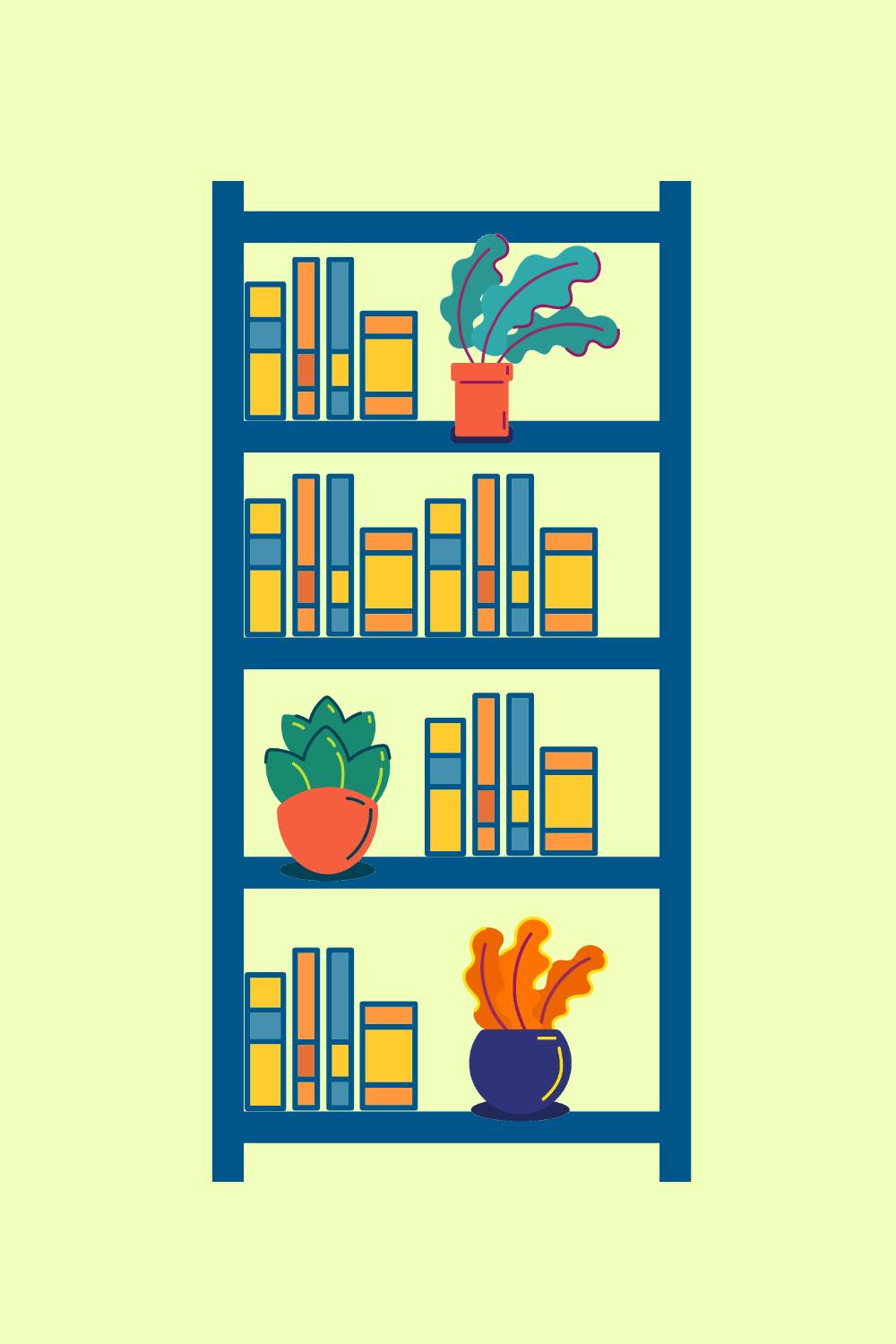 Stack em' up high
Don't think that books are limited to waist-high shelves. If you know that you're not likely to read some of your books anytime soon (don't lie, you know the ones), then your storage options can definitely be more decorative than practical. 
Go for tall, narrow bookshelves that don't take up a lot of horizontal space. By stacking your books up high, you can make use of all the vertical space that is available in your apartment, which often doesn't get used to its full potential.
Try out these tall bookcases from Design Within Reach for a stylish addition to your apartment space!
Use your books as stacking shelves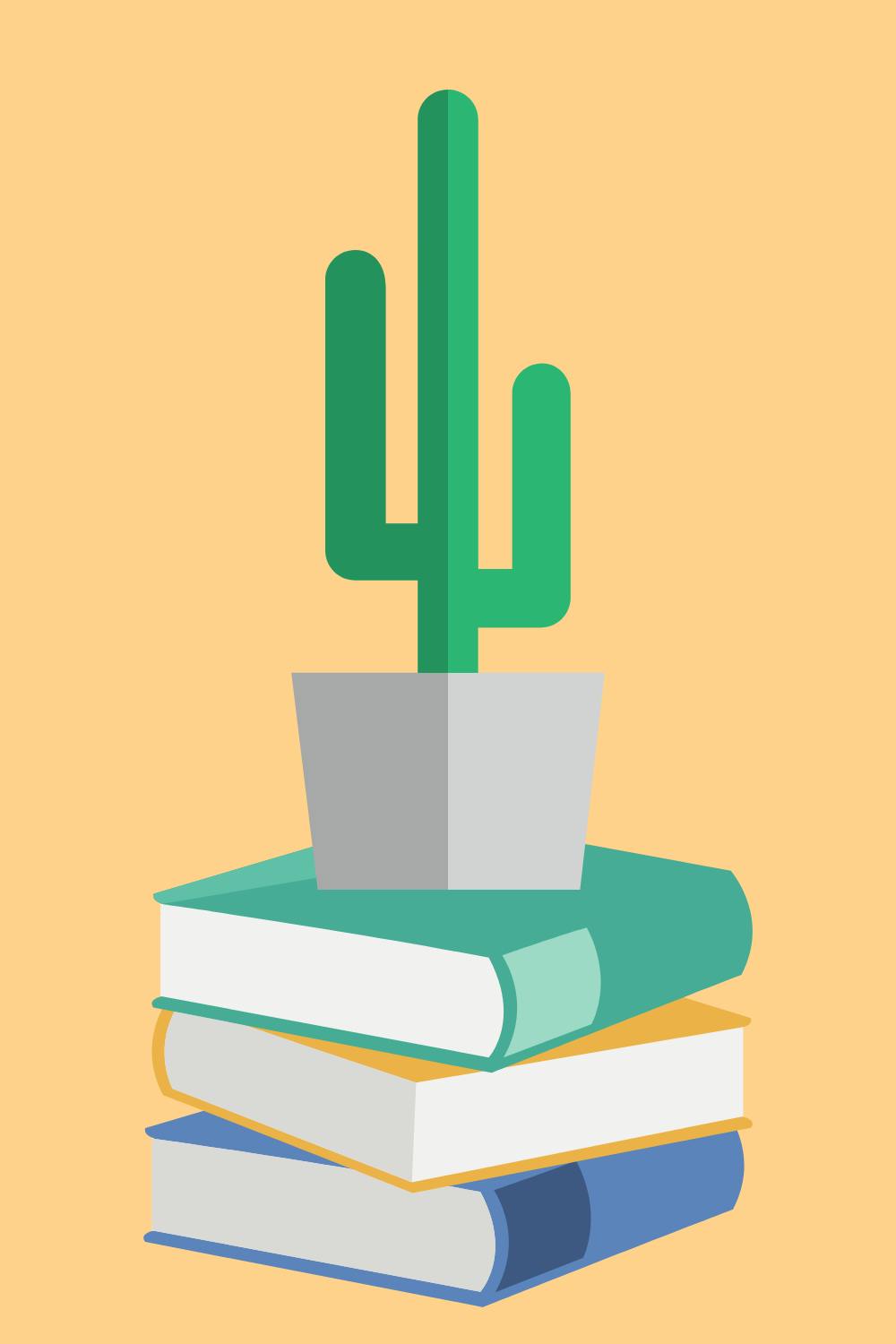 There's nothing wrong with stacking up a few books and placing a small plant or figurine on top. This way, your books can both be displayed and be used for a practical purpose. 
To make sure your assembly doesn't look messy or unstable, make sure to either use books that are roughly the same size and shape. Or, if you want to go a little crazier architecturally, stack your books from largest at the bottom to smallest on the top. Nothing says stylish better than a precarious tower of hardback books.
Store books at the foot of your bed
Buying an end-of-the-bed bench is a great way to introduce multi-use pieces of furniture into your home. A good end-of-the-bed bench can serve any purpose you want it to: blanket storage, pet bed, stylish ottoman or, in our case, book storage and display!
There are plenty of end-of-the-bed ottomans and benches that will fit your bedroom's style and shape. Check out Wayfair and browse through every storage bench and ottoman you could ever need.
Under-the-bed storage is a largely underused storage solution. Sure, it's easy to stuff extra towels, pillows, blankets and books under the bed in a few sets of disheveled cardboard boxes, but there are easier and more efficient options out there. Underbed shoe storage boxes work really well as storage containers for books, especially since they come in smaller compartments if you want to keep your things organized.
Color coordinate your books
This is less of a storage solution and more of a decluttering solution. If you have piles of extra books or books that are jam-packed into shelves, they can start to look a little messy and haphazard. If you don't mind separating your book collections and messing up any alphabetical system you might have, then color-coordinating your books will turn your mess of books into a stylish display of its own. Follow the colors of the rainbow: red, orange, yellow, green, blue, indigo and violet, followed or preceded by white, gray and black. 
This simple but decorative solution can make a shelf full of different-sized books look colorful for all the right reasons! Plus, if your books are scattered throughout your apartment in various collections, then section off the color groups to add a pop of color to every room in your home. 
Use narrow bookshelves that will fit behind your doors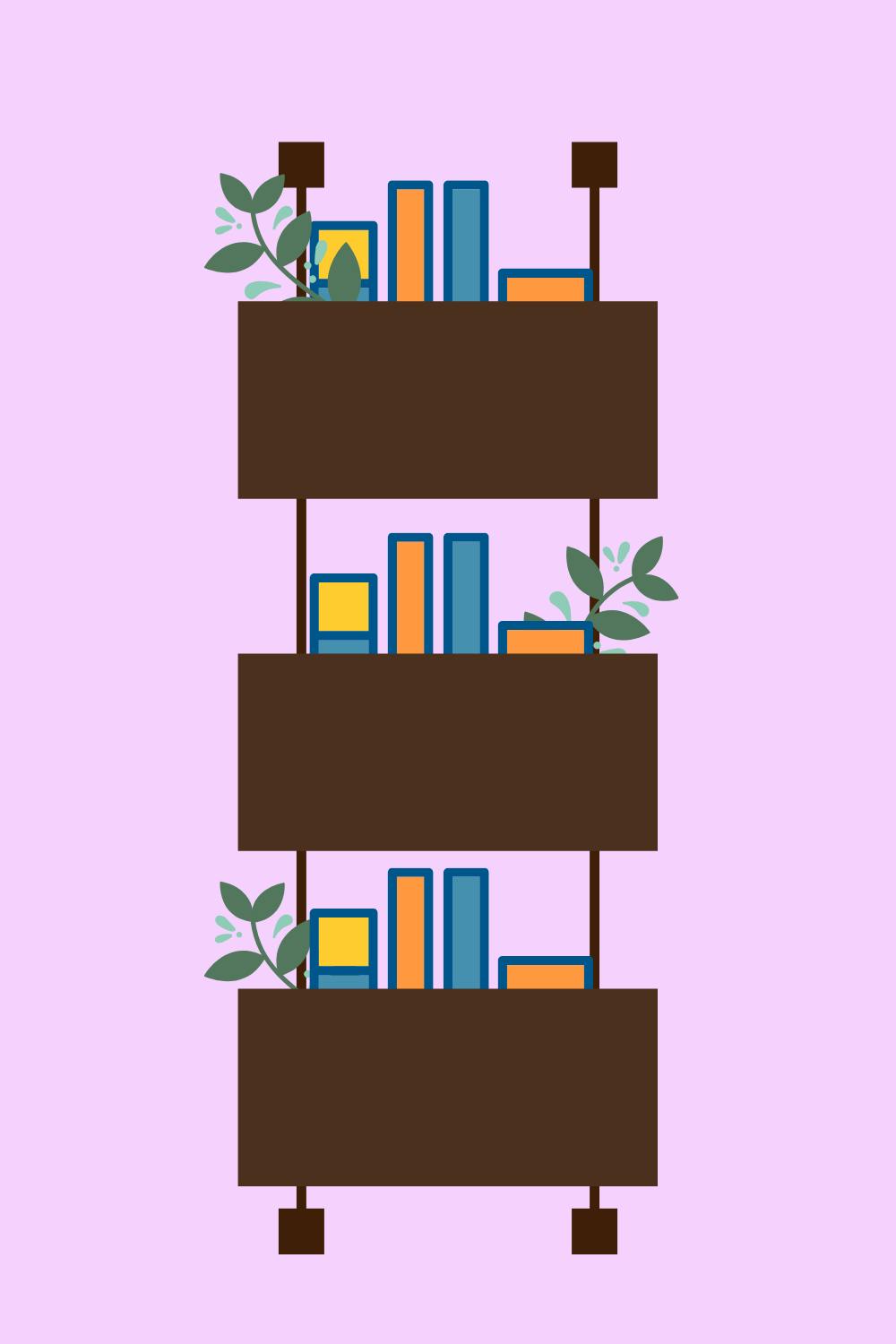 The spaces behind our doors and between our walls are not efficiently-sized for many things. We can squeeze a few golf clubs, maybe some brooms, a set of skis or maybe a few raincoats on a hook. However, if you can find a narrow enough bookshelf, then that space becomes a perfect spot for all your books. 
Try an over-the-door hanging storage setup for an easy and damage-free solution to storing your books and files.
Invest in some corner shelves
Don't underestimate your corners! There are some great corner shelves from furniture stores such as Wayfair, Home Depot and Ikea that provide an easy and fun way to make use of that extra space hanging around in every room of your home. Obviously, corner shelves can be used to store all sorts of memorabilia, but they do make for a clever way to keep your books out of the way but still part of your overall decoration.
We know the struggle between wanting to collect more books and not knowing where to put them. However, book storage has never been easier or more personal, so you can collect every one of James Patterson's novels and still have space to start collecting all the Star Wars books, too. Use these tips to make your apartment storage more efficient so that you can continue collecting and displaying to your heart's content!
Enjoy!
Pin it!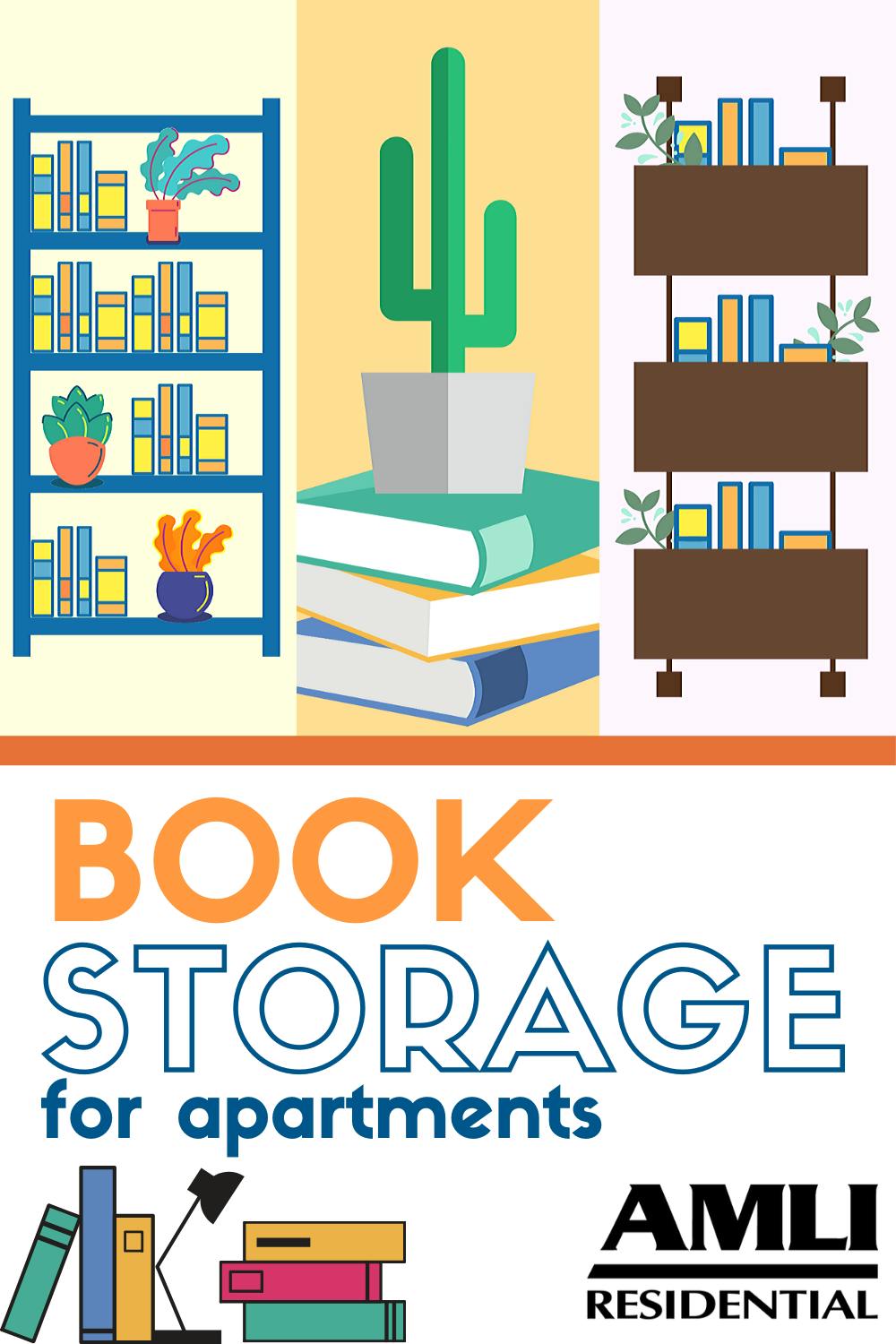 Featured photo courtesy Unsplash/Florencia Viadana
All other graphics courtesy Colleen Ford