Now that spring is in full swing, you may be looking for ways to brighten up your apartment, get a jump start on the warmer weather and get rid of those winter blues. And even if it is still too early to break out your spring dresses and all your favorite swimsuits, it's not too early to begin your apartment makeover! When it comes to brightening up your apartment and decorating for the spring, you'd be surprised at how small changes can make big differences and include a lot of added benefits. Whether you're out all day or working from home, living in an area that's dark and dreary can bring us down without us even realizing it. Adding color and brightness can do wonders in improving your productivity, organization and overall mood.  With some clever planning, a few pops of color and an eye for design—easily transform your apartment for the spring into something warm and inviting that will make all of your guests envious!
Add scent
One of the easiest ways to transform your apartment from winter to spring is by swapping out the scents in your home. Time to get rid of those Christmas candles and make room for something new! No matter if you're a fan of essential oils, candles or the good ole' Febreze, adding fresh and springy scents to your apartment is a guaranteed way to perk up your mood and change the overall atmosphere of your home. Some of our personal favorites include adding scents such as coconut, lilac or lemon. Can't go wrong!
Make your windows visible
Often times, people use thick curtains to cover up their windows. Some may like to block out the light to get in those precious extra few minutes of sleep in the mornings (we can't say we blame you), but with the arrival of spring, we recommend swapping your thick curtains out for something more sheer. Whether you choose something white or cream-toned or opt for something translucent, this simple change is a great way for natural light to enter into the room and instantly brighten up your space. And don't forget, once the weather becomes warm enough, be sure to open up your windows to breathe in the fresh air and listen to the birds sing. It's an instant mood booster!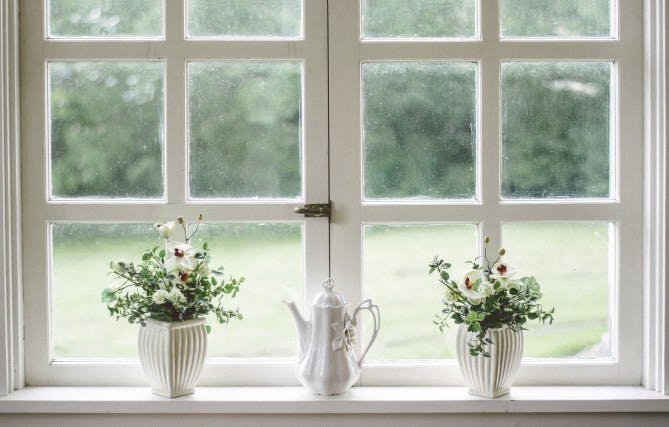 Use food as decor
We get it, this one sounds odd, but hear us out! Leaving out a bowl of fresh fruit on your coffee table or in your kitchen is a simple (and healthy) way to naturally add color to your apartment while simultaneously providing snacks for all of your visitors. Adding items such as apples, oranges and pears will create a beautiful and bright contrast in your home and will add a little spring to your step in no time!
Minimize decor
Decorating your apartment is a fun way to personalize your space and bring character to the room. And although we are all for personalizing—too much decor can have a room appearing cluttered rather than spacious and inviting. To fix this, minimize your decor and remove any unnecessary stuff that you don't find a use for or love completely. And for the decorations you do choose to keep, make sure they are eye-catching and bright enough to create a cheerful and lively atmosphere. Our recommendation? Pillows with pops of color, some of your favorite pieces of artwork, or a colorful rug to contrast against any hardwood flooring.
Accent your space
As a way to bring focus to a room, include an accent that stands out among the rest of your items and gives people something to focus on. Whether this is a piece of furniture, a bright rug or a captivating centerpiece—adding a statement piece is a simple yet effective way to accent your space and decorate for the springtime. In the spirit of warm weather and the new season, we recommend shades of pastel or bright pops of color to use for your focal point.
Flowers and plants
Nothing freshens up a room quite like some beautiful flowers or big, leafy plants. Not only do indoor plants work to decrease carbon dioxide and improve overall air quality, it's also a simple and effective way to bring color and life into your place. Choose from sturdy indoor plants like succulents, or head over to the local nursery and pick out some flowers that catch your eye and will instantly brighten up any room. Incorporating flowers and plants to your home will also make you feel more at touch with nature, automatically improving your mood and lowering your stress and anxiety levels.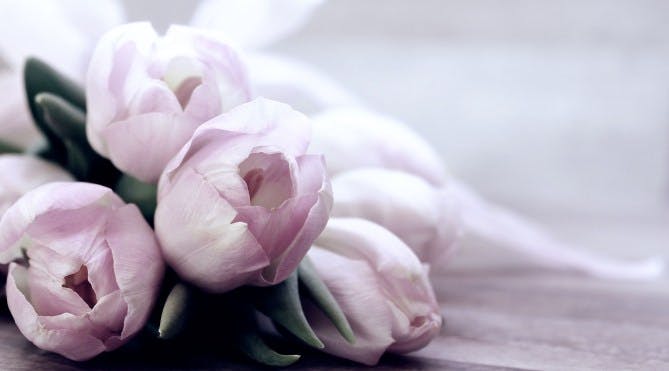 Add sparkle
No matter if you choose to purchase reflective furniture or incorporate mirrors into your space, adding sparkle will help to make any room look larger and brighter. By adding mirrors to your wall, you are automatically doubling the amount of sunlight in a room by allowing it to bounce off reflective surfaces. And not only will adding mirrors create more light—it's also a great way to develop additional texture and the appearance of larger spaces within your apartment. To get the most of your mirrors, try placing them adjacent to your windows, and be amazed by the transformation!
As you can see, there are plenty of ways to transform and decorate your home right in time for the new season. In no time at all, your space will begin to resemble all of those Pinterest boards you've created! And while all of these adjustments are simple to make, they are sure to have lasting impacts on the appearance of your apartment. Let the sun continue to shine, the temperatures continue to rise, and these simple changes to your apartment brighten your day and prepare you for spring!
Interested in more articles like this? Stay up to date with the AMLI blog!