Did you know that Atlanta is one of the country's most popular locations to film movies? 
Georgia has become more and more popular as a filming location over the past decade or so. In fact, more movies were filmed in Georgia in 2016 than in California! Georgia's variety of settings range from suburban American neighborhoods to skyscraper-lined city streets and even rural countryside. Filmmakers can replicate cities like New York or Chicago in the heart of downtown Atlanta without having to deal with the crowds and traffic of the larger cities, and it's far quicker and easier to access the outskirts of the city than in other large metropolitan areas. 
Georgia has been attracting the film industry to the state since 2008, following a newly-established tax incentive for production companies who decided to film in Georgia.  
In 2012, Hollywood-based production company Raleigh Studios established a location in the small town of Senoia, GA, just south of metropolitan Atlanta, signaling the start of Hollywood's slow migration out of tax-heavy California. The company took over an already-established studio called RiverWood, but the company's strong ties to big-name Hollywood connections meant that Georgia was to become a location for some of the most prolific names and creators in the film industry. 
When production of the hit AMC series "The Walking Dead" set up principal production in Senoia, the small town reaped all the benefits. Local residents were hired onto the crew, as well as local carpenters and vendors. As the show grew, so did the town's popularity and traffic, and the now-thriving  Senoia is a hub for "The Walking Dead" tourism.
Since then, everything from blockbuster Marvel movies to hit TV shows like "Stranger Things" have made metropolitan Atlanta their primary filming locations. Georgia's wide variety of settings range from small towns frozen in time to high-tech skyscrapers to rural forests and everything in-between, making the state one of the most diverse locations to produce practically any sort of film. Including, of course, Christmas movies!
All that being said, here are some Christmas movies that have been filmed in and around Atlanta over the past few years! Who knows, the next one may be filmed right down the street from one of our luxury Atlanta apartments!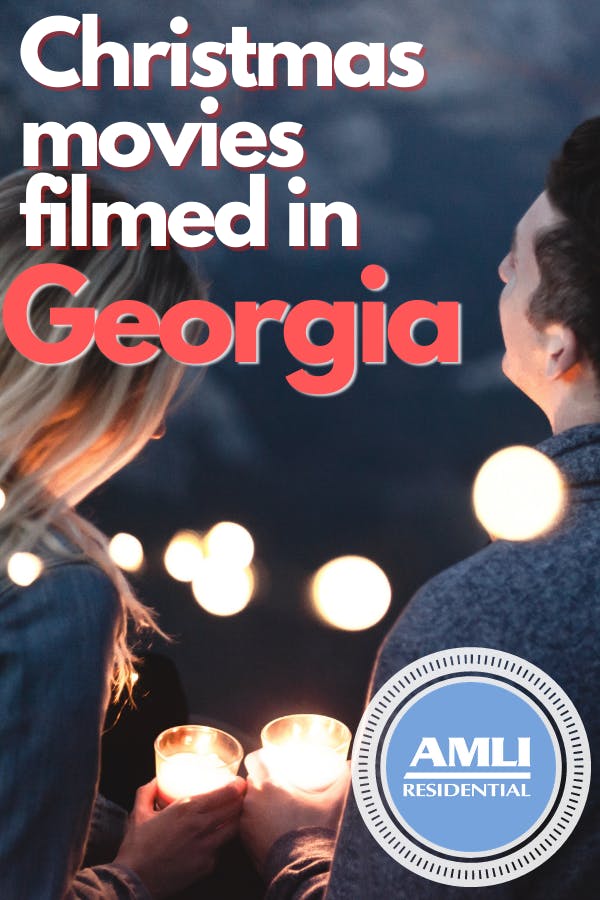 Christmas movies filmed in Atlanta
2016
This Dolly Parton creation is the sequel to her 2015 film "Coat of Many Colors." In the holiday film, the Parton family comes together in the spirit of Christmas to give a young Dolly's mother a special gift she will never forget.
The film was filmed in the outskirts of Atlanta in the towns of Coyners and Covington, just half an hour away from our downtown Decatur apartments.
2013
Tyler Perry's self-named Tyler Perry Studios are based on the Army's historic decommissioned Fort McPherson base just a few miles from the heart of Atlanta, so it makes sense that his popular Madea series features many familiar locations in and around Atlanta. 
In this family favorite holiday film, Madea visits her family for the holidays and, after finding those around her to be a little lacking in holiday spirit, decides to spread some true Christmas cheer. We all know what it's like to visit family for the holidays, so this sweet film about family, love and acceptance are a must-see for any Christmas movie fanatic.
2019
Hallmark has 136 Christmas-themed movies to their name, and there are sure to be many more in the coming years. Many of them are filmed in the South, and many of those are filmed in and around Atlanta! 
"Christmas Wishes & Mistletoe Kisses" is one of Hallmark's more recent additions to their film library and was filmed entirely in Georgia. If you can shift your focus from the engaging love story playing out in front of your very eyes, then you might notice that the snow-filled town square is actually Marietta Square. The city of Atlanta itself was the setting for many scenes in the film.
2017
If you loved watching Mila Kunis and Kristen Bell's crazy antics in the 2016 hit "Bad Moms," then you'll love the 2017 Christmas-themed follow-up "A Bad Mom's Christmas." The relatable feelings of dealing with family visitors and the pressures of hosting a holiday are surely applicable to many of us, and the film is a great comic relief for those of us under those pressures. 
Much of the movie was filmed in Georgia, and plenty of the scenes are easily recognizable as familiar Atlanta locations like Lenox Square, Phipps Plaza and Cumberland Mall.
2016
If you've read our post about Georgia's dreamiest Christmas town, Dahlonega, then you may recognize this movie as one of the holiday movies filmed in this cozy community. 
Ironically, the movie is about an actress heading to a small town to film a movie and, of course, a romance is sparked. The film is a sweet reminder of how it doesn't matter what your status in life is as we are all humans who crave love, family and community. Especially during the holidays. 
2018
Hallmark certainly has an affinity for the South; Georgia in particular. This 2018 holiday film was filmed all over Atlanta and central Georgia, with locations in Covington, Mansfield and Atlanta.
This Christmas movie follows a successful lawyer and her reunion with her family in her small hometown over the holidays. There's plenty of Christmas cheer, holiday spirit and, of course, a bit of romance to top it off. 
Next time you're scrolling through Netflix, Hulu or any of the bazillion streaming services over the holidays, see if you can spot any familiar locations in the background of your favorite movies. You never know what you might find!
Enjoy!
Pin it!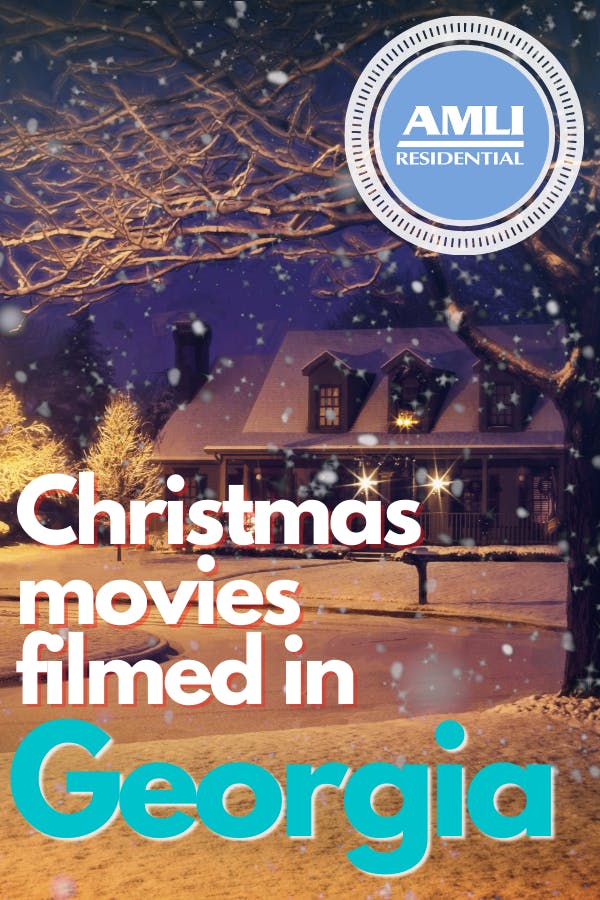 Featured photo courtesy Unsplash/Marina Khrapova