One of the perks of being at home more than usual is that there is ample opportunity to explore one's creative side! 
If you've got some time to fill and some young minds to keep occupied, then art projects are a perfect way to encourage the growth of critical developmental skills while also making use of all those craft supplies you've got stashed away somewhere. 
Crayons are an incredibly versatile art resource that can be used in countless different ways. We can't write about all of them here, obviously, but we have found a few fun Crayon art projects that we're sure both you and your kids will enjoy doing!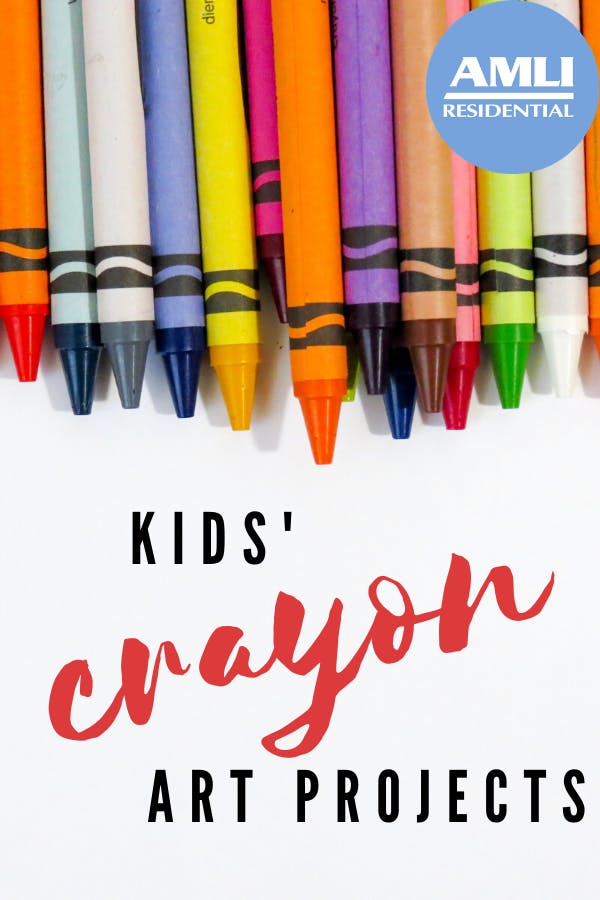 They help build decision-making skills
Art projects allow kids to build upon their decision-making skills. Letting them choose what to draw, where to draw and what color to use is a fun and easy way to build upon crucial developmental skills. 
They help build fine-motor skills
The coordination required for sticking, cutting, gluing and pencil-holding doesn't come naturally; it must be learned. Doing art projects that gradually increase in complexity and coordination can help children hone these skills.
They build language skills
As your child completes art projects, encourage them to talk it through and explain what they are doing. By being able to verbally connect what they are doing with their hands to what they are saying, they create neural pathways and connections between ideas, actions and words. 
Crayon art projects to do at home
Crayon picture frame
Difficulty: 🎨🎨
Supplies: picture frame, hot glue gun, crayons, small serrated knife
Adult supervision: Yes
These crayon picture frames make perfect gifts for grandparents, teachers, family and friends. 
Find a smooth picture frame that is at least 1-½ inches thick. Use the serrated knife and glue gun to cut and stick the Crayons to the frame until the entire frame is decorated. You can use any size frame you like, but no matter the size make sure that you plan out the arrangement of crayons before gluing them down. Use this guide for more information on this crayon art project!
This project needs adult supervision because of the knife and hot glue. That being said, you can vary the level of involvement that your children have based on their age and abilities.
Crayon melting art
Difficulty: 🎨🎨🎨
Supplies: 9-by-12-inch canvas, hot glue gun, crayons, hair dryer
Adult supervision: Yes
You've probably seen these on Pinterest at least a thousand times before! Any size canvas works, but a smaller one (like a 9-by-12-inch canvas) will be easier to cover with the crayons.
Use the hot glue gun to glue an arrangement of crayons to the narrow portion of the canvas, pointed ends of the canvas facing down. 
Prop up the canvas at a 45-degree angle with the crayons pointing "downhill." Stand behind the ends of the crayons and point the hairdryer at the crayons, letting the hot air slowly melt the wax. The goal is to get the wax to melt and flow down the canvas. If you have the hairdryer on too hot or too fast, then the wax could blow off the canvas and burn others. If you have it on too low, then the wax could not melt enough to run down the canvas. 
The level of involvement your kids have depends on their age. If they are very young, then they can help arrange the crayons and watch you melt them. If they are older, they may be able to do more on their own.
Use this guide to find out exactly how to set up this crayon melting art activity. This activity can double as a great lesson about how heat can affect different substances.
Crayon color matching
Difficulty: 🎨
Supplies: cupcake tin, crayons, construction paper, scissors
Adult supervision: Yes
Matching colors is a great way to help develop fine motor skills and help build the concepts of patterns and relationships. 
For this activity, children are instructed to sort a handful of crayons into their corresponding color tins. It's best if you can find simple sets of colored crayons to make it easier to sort. Think yellow, green, blue, red, white and black. Use this guide to build your color sorting station by placing colored strips of construction paper into the bottom of the cupcake tins. Help your child sort the colored crayons into their corresponding colored tins.
Leaf rubbing crayon art
Difficulty:🎨
Supplies: Crayons, leaves, white paper
Adult supervision: Yes
This is a fun crayon art activity that also incorporates outdoor learning. Collect leaves of various sizes and shapes from outside, then arrange them on a flat surface. Place a sheet of white paper over the leaves, then use the long flat side of the crayon (remove the paper first!) to rub over the paper. An imprint of the leaves should show through the paper. If it doesn't, add a little more pressure as you rub over the paper. 
Use this guide to see exactly how to set up and do this fun crayon drawing activity!
We hope you have fun with these crayon art activities for kids! Have fun and remember to supervise your kids at all times, especially with glue and scissors. 
Enjoy!
Pin it!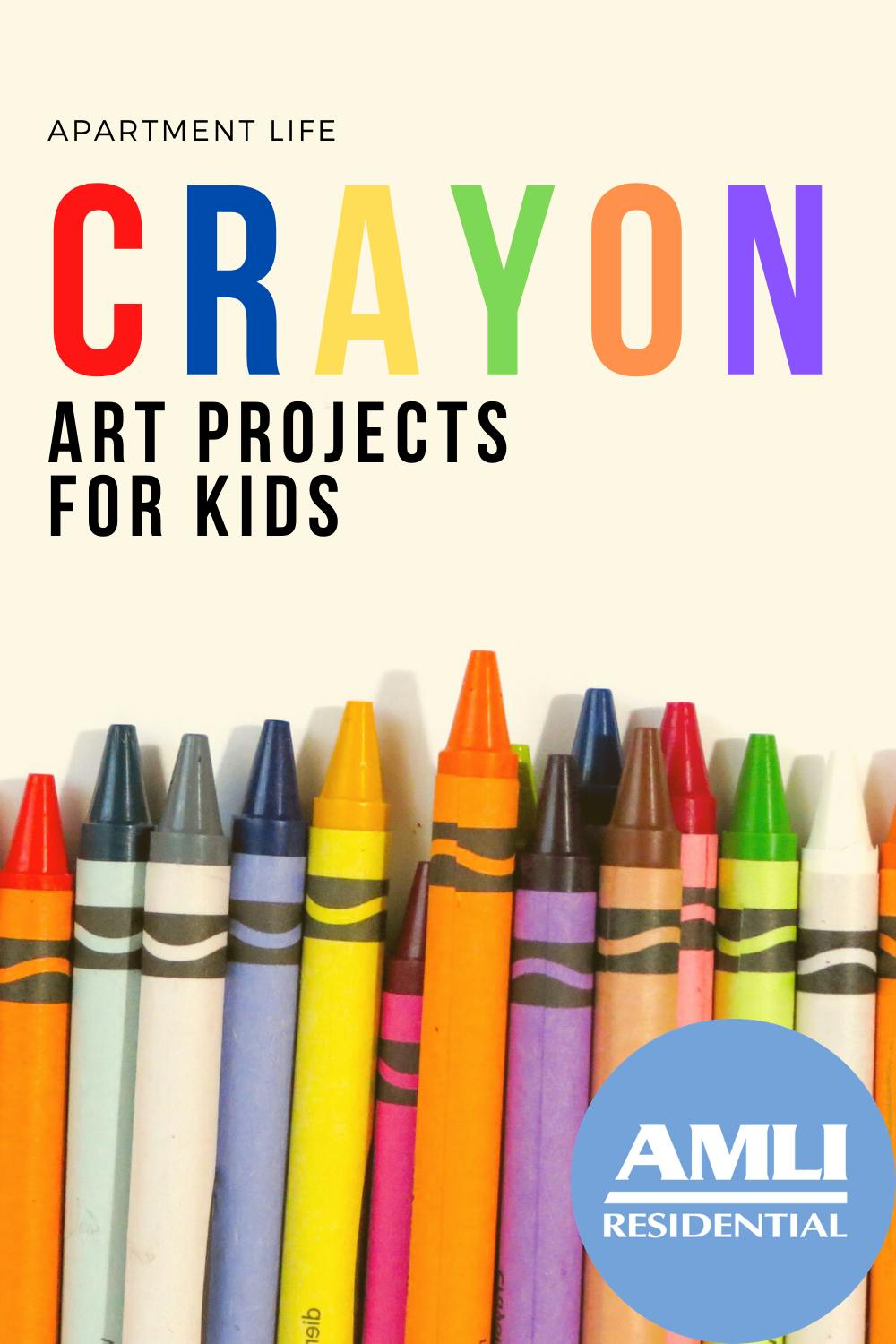 Featured photo courtesy Pixabay/marimari1101