For those who have the privilege to work from home, the benefits at first are seemingly endless. Not only is there flexibility with your hours, but you may be able to develop a better work/life balance. You'll no longer need to waste time or gas commuting back and forth from the office, giving you additional time to spend with friends and family. Likewise, those who work from home often times are fulfilling their responsibilities in less stressful environments. At home, you won't have your boss watching your every move and you'll be able to check your phone every once in awhile without getting scolded. Seems ideal, right?
Right, except for when you let distractions get in the way. When it comes to working from home, focusing can become increasingly difficult. You might take a lot of breaks to complete chores around your apartment, spend your afternoon playing with your dog, or idly crawl into bed before being sucked away into hours of Netflix. In order to keep these things from happening, it's important to set up an at-home office you can be confident in. The right office will have balance and organization, keeping you on top of your work and focused on the task at hand. In order to create your ideal home office, be sure to follow these steps.
Choose the right space
When it comes to choosing just exactly where you want to put your office, be sure to pick a space that is both large enough to get your work done while providing you with enough room for storage and organization. Whether it be a spare bedroom or quiet corner in your living room, pick someplace that minimizes any possible distraction. Often times, it's recommended to have your desk facing towards a wall rather than a window or living space to keep your mind from wandering. To further aid in finding the perfect spot for your office, make sure you're choosing an area with good lighting. Dull and dim lighting can lead to headaches and strain on your eyes, so make sure you're choosing someplace well-lit.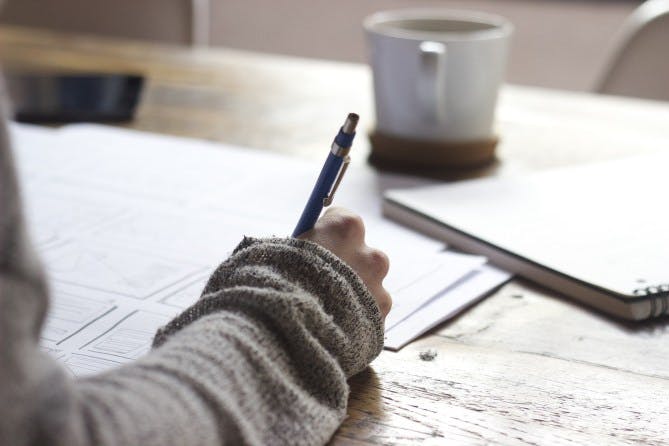 Determine your needs
Determining what you need for your home office is separated into two categories: small items and large items. For small items, consider work supplies such as:
Pens/pencils/highlighters
Notepads
Address book
Filing folders
Phone and computer chargers
Calendar
When it comes to larger items you'll need, consider items including:
Desk
Computer
Printer
Filing cabinet
Paper shredder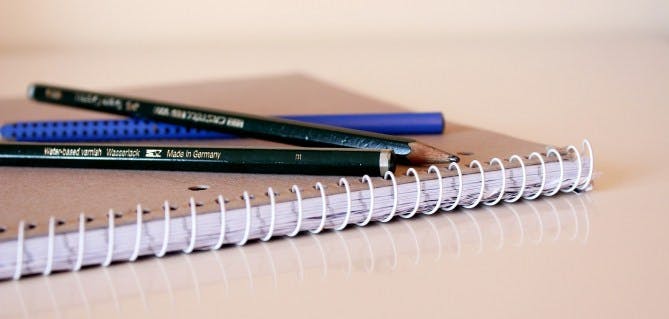 Every job is different, meaning that your needs will vary based on occupation. Before setting up your home office, sit down and create a list of everything you'll need. It will save you time later on down the road as you sit in the store and rack your brain wondering what you might have forgotten.
Separate your business and personal selves
We don't mean leaving pictures of your family and friends off of your desk. Instead, we want you to look at this from a business perspective. If you're working from home, it's important to first and foremost create business accounts and habits apart from your personal. This will help you in separating your business and personal expenses, as well as helping you better track your profits. To assist in the separation, be sure to store personal records, bills and bank statements in a filing system away from your office space. This will create better organization and minimize any confusion within your work space.
Set office hours
Even though working from home allows flexibility in your schedule, it's crucial to set office hours and stick to them. If you're changing the hours that you're working each day, it's easier to let distractions get in the way and take advantage of your time. Remember, the majority of people, whether it be co-workers or clients, are working a typical 9-5 day. If you're choosing to start your day outside the standard timetable, you may have a greater chance of missing deadlines or communicating with your business partners. Be sure to save your personal to-do list for after work—don't get so carried away in doing laundry or watching TV that you forget to respond to your emails or finish that report! Getting carried away is easy, so set strict office hours and stick with them. You'd be astonished at how quickly time can pass before you, so stay focused on the task at hand and ignore all other disturbances.
Interested in more articles like this? Be sure to stay tuned with the AMLI blog!