Valentine's Day is right around the corner, and you already know  your eyes will be bombarded by hearts,  chocolates, and all things red every time you walk into a store. You also know, from experience, none of these strategically placed Valentine's Day gifts are going to cut it this year, at least not independent of some thoughtful, more personalized gift. Now we don't know your significant other and can't promise anything on this list will make the perfect Valentine's Day gift for him or her, but we have chosen a few special gifts with broad, uni-sex appeal that might be able to at least provide you with some inspiration as you search for the right gift.
Coffee Gift Card
Coffee gift cards may be one of the most commonplace gifts around, but for those who have a cup of Joe regularly, they are almost as practical as cash. Give your caffeine-addicted sweetheart a generous gift card to their favorite coffee shop, and he or she might not have to buy their own for a month. There's  something romantic about knowing your significant other will think of you every time they pay for their morning coffee. On a related note, espresso machines and french presses also make great Valentine's Day gifts for avid coffee drinkers.
Digital Photo Frame
A digital photo frame is the perfect gift for a lover with whom you have captured so many memories. Search for a digital photo frame that fits within your budget (they range in price from 0 to 00), and pre-load it with your favorite photos of you and your loved one.
Massage
Massages can be healing, relaxing, restorative, and sensual, making them a perfect gift for Valentine's Day. Depending on your budget, your confidence in your massage abilities, and your significant other's personal preferences, there are a range of excellent options in the realm of massage. There are the highly-rated handheld massagers which can be found for less than 00. Or you can opt for a professional massage if that's within your budget. However, if you happen to be an excellent massage therapist (trained or untrained), or are simply looking to supplement another gift with something thoughtful, you can create a coupon or three that can be exchanged for at home massages courtesy of you.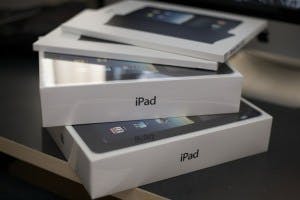 Tablet
If your significant other has been talking about getting a tablet, Valentine's Day is the perfect time to gift him or her with one. Deals on the latest version of the iPad Mini and Kindle Fire might make these options attractive, and the Samsung Galaxy has been making waves of its own. Before handing the tablet over, load a photo of you and your loved one to set as the background image, and consider writing a poem or love letter in the "notes" application that your loved one will be both surprised and thrilled to find.
Weekend Getaway
Stretch out the romance and plan a romantic weekend getaway! Mountain cabins, beach houses, and country cottages are three types of vacation settings that can easily be made romantic.
Whatever you decide to do for your loved one for Valentine's Day, make sure a thoughtful, personalized gift is a part of it. If you have yet to make a dinner reservation and would like to prepare a romantic Valentine's Day meal in your kitchen, check back next week for some helpful advice!