What does a French maritime town, a cultural hub in India and the capital of Mongolia have in common? It's not population, culture or even a shared continent. What they all have in common is that they are sister cities with our very own Denver, Colorado!
If you live in our luxury Denver apartments, then you've probably driven past at least a few of the parks that honor Denver's 10 sister cities. These parks commemorate the decades-old relationships between Colorado's capital and various international hubs all over the world, and Denver truly does take these relationships seriously. 
Before we dive into Denver's sister cities, here's what you need to know about sister cities in general.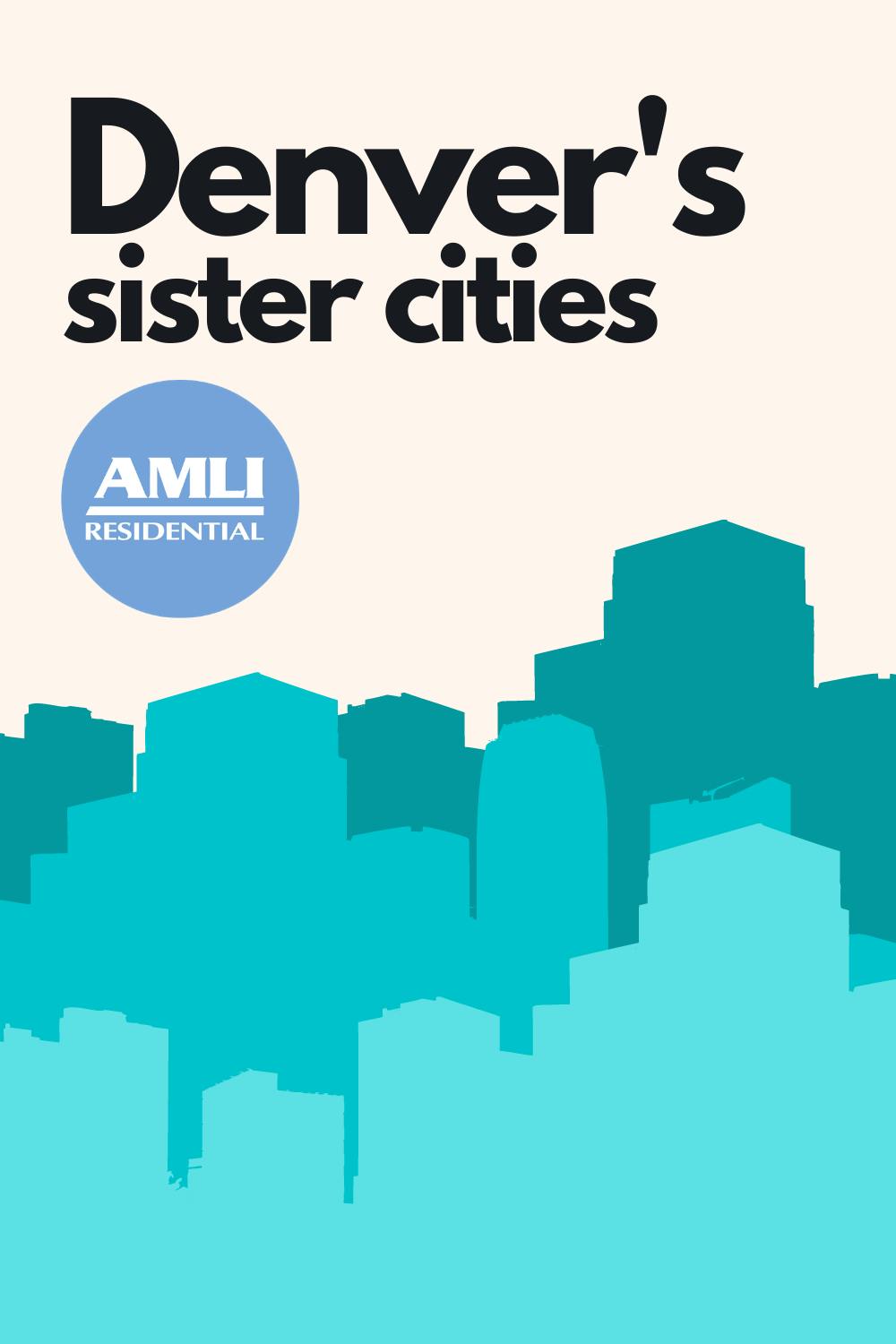 What is a sister city?
Cities all over the world have built relationships with each other in order to promote education, cultural exchange, trade and business. Sister Cities International describes a sister city relationship as a long-term agreement between two cities, states or counties in two different countries.  For example, the state of Colorado shares a sister state with the Yamagata Prefecture in Japan, and the city of Denver shares a sister city with Japanese city Takayama. Cities usually start out as friendship cities before evolving into long-term sister cities. 
Sister city relationships can vary from city to city and relationship to relationship. Some cities build their partnerships on arts and culture, others on healthcare and business and others on education and philanthropy. When two international cities recognize and agree to build upon their existing relationships and/or interests, a sister city relationship can be formed and city officials can begin programs that connect the cities in their own unique ways. 
All in all, sister cities programs are unique for each and every city, and the level of involvement can vary greatly depending on the programs and size of community. 
Denver's sister cities
Axum, Ethiopia
Sister city est. 1995
As the supposed capital of the ancient Queen of Sheba's empire, Axum is the site for many archaeological expeditions and research tours delving deep into Ethiopian history. Ancient obelisks and stelai are just a few remnants attesting to the city's significance so long ago. 
Denver and Axum's sister city relationship started when the countries sought to better the famine and drought-stricken city with improved water and sanitation systems. 
Brest, France
Sister city est. 1948
The sister city relationship between Denver and Brest is the second-oldest in the United States, having thrived for over 72 years. The relationship started when East High School teacher Amanda Knecht raised money to repair the Brest City Hospital, which was destroyed in World War II. Since then, the two cities have been facilitating cultural and student exchanges that include participation from local businesses, schools and tourism boards. 
Chennai, India
Sister city est. 1984
Known as the "Gateway to the South," Chennai is a major economic and military city located on the eastern coast of India along the Bay of Bengal. The city is full of elaborately-designed Hindu temples and is a renowned educational hub in south India. 
The relationship between Chennai and Denver has a large focus on cultural exchanges and relief assistance. Students from both Chennai and Denver travel between the countries for educational purposes, and the Denver Sister Cities International committee raised over $70,000 in funds following the devastating tsunami in 2004. 
Cuernavaca, Mexico
Sister city est. 1982
Known as "the city of eternal springtime" due to its mild year-round weather, Cuernavaca is a popular holiday destination and home to strong tourism, manufacturing, agricultural and educational industries.
Both Cuernavaca and Denver rest at mile-high elevations, so the close relationship and cultural exchanges between the cities was inevitable from the beginning. High school students from both cities have had opportunities to visit their counterparts across the border, and even one of Denver's old fire trucks was refurbished and sent to the city! 
Karmiel, Israel
Sister city est. 1977
Before Denver and Karmiel were sister cities, the Jewish Community Centers in both cities had already been communicating and sharing resources for some time. Karmiel in Hebrew means "vineyard of God," which is an appropriate description of the tree-lined avenues and lush parks dotting the city. Although Karmiel is a relatively new town (having only been founded in 1964), the town is known for its distinct cleanliness, environmentally friendly innovations and diverse population.
Kunming, China
Sister city est. 1986
Kunming's proximity to the Himalayas and tropical forests make the area one of the most lush and beautiful destinations in China. Ancient temples are mixed in with the high-tech modern organizations that make Kunming such a major link to the rest of the world, and the many cultural, educational and medical exchanges between Denver and Kunming have given students chances to experience this fascinating destination.
Nairobi, Kenya
Sister city est. 1975
Like Denver in the U.S., Nairobi also sits on a high plateau near some of Africa's tallest mountains. The city is known for its international relations role and as one of the biggest business, economic and cultural hubs in the continent. 
Denver and Nairobi's relationship focuses on educational trips, cultural exchanges, medical relief and small business support.
Potenza, Italy
Sister city est. 1983
Potenza's rich history of Greek and Roman influence has made the lush Italian mountain city a fascinating destination for Denver's high school students and community members. Many delegations and musical troupes have visited Denver on tours of the U.S.
Takayama, Japan
Sister city est. 1960
As Denver's second-oldest sister city, the relationship between Takayama and Denver has resulted in student exchanges and rich cultural experiences for over half a century. Both cities share a strong tourist industry due to their proximity to mountains, rivers and hot springs, and Takayama is a well-known region for carpentry and cultural artistry. 
Ulaanbaatar, Mongolia
Sister city est. 
Denver is home to the largest population of Mongolians in the United States, so the relationship between the city and Mongolia's capital has been a strong and fulfilling exchange of culture and education. Cultural events in Denver serve the Mongolian community, and trips to Mongolia have given Denver students a chance to see a new part of the world. 
Who knew that your town, little old Denver, had such connections to the world beyond the horizon! If you're interested in participating in any of these cultural exchanges, visit the Denver Sister Cities International organization and experience the world like you never have before!
Have fun!
Pin it!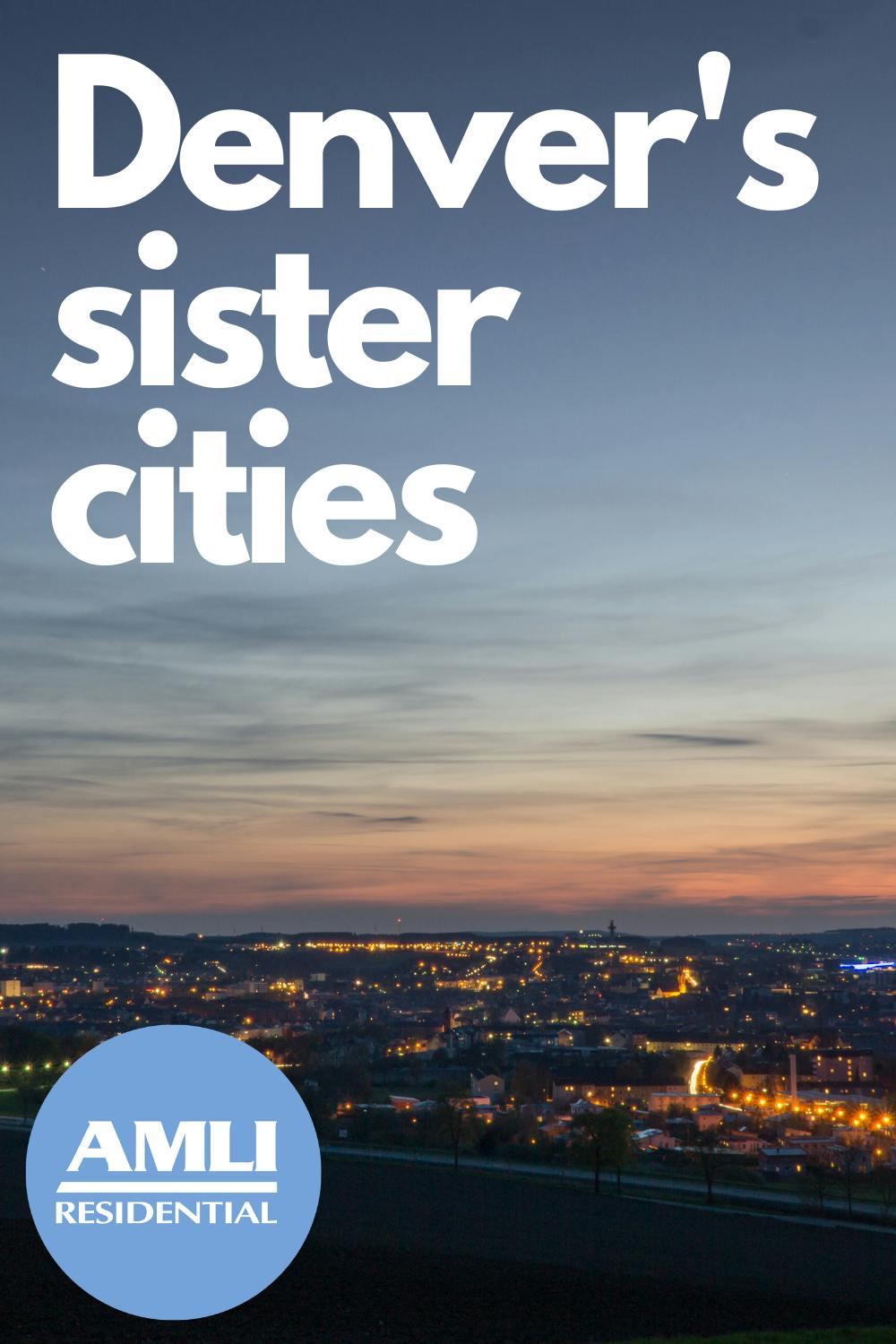 Featured photo courtesy Pixabay/kit150464