If you've been keeping up with our blogs over the last few months, you've probably seen a few articles pop up with travel destinations that are exactly 1,000 miles away from various cities like Atlanta, Austin, Seattle and Dallas. 
Now that we've come around to Houston, we thought it would be interesting to expand our horizons a little bit. A thousand miles from Houston would probably not get you too far out of Texas anyways, so here are a few cool places around the world that are exactly one thousand, two thousand, three thousand and more miles away from our luxury Houston apartments!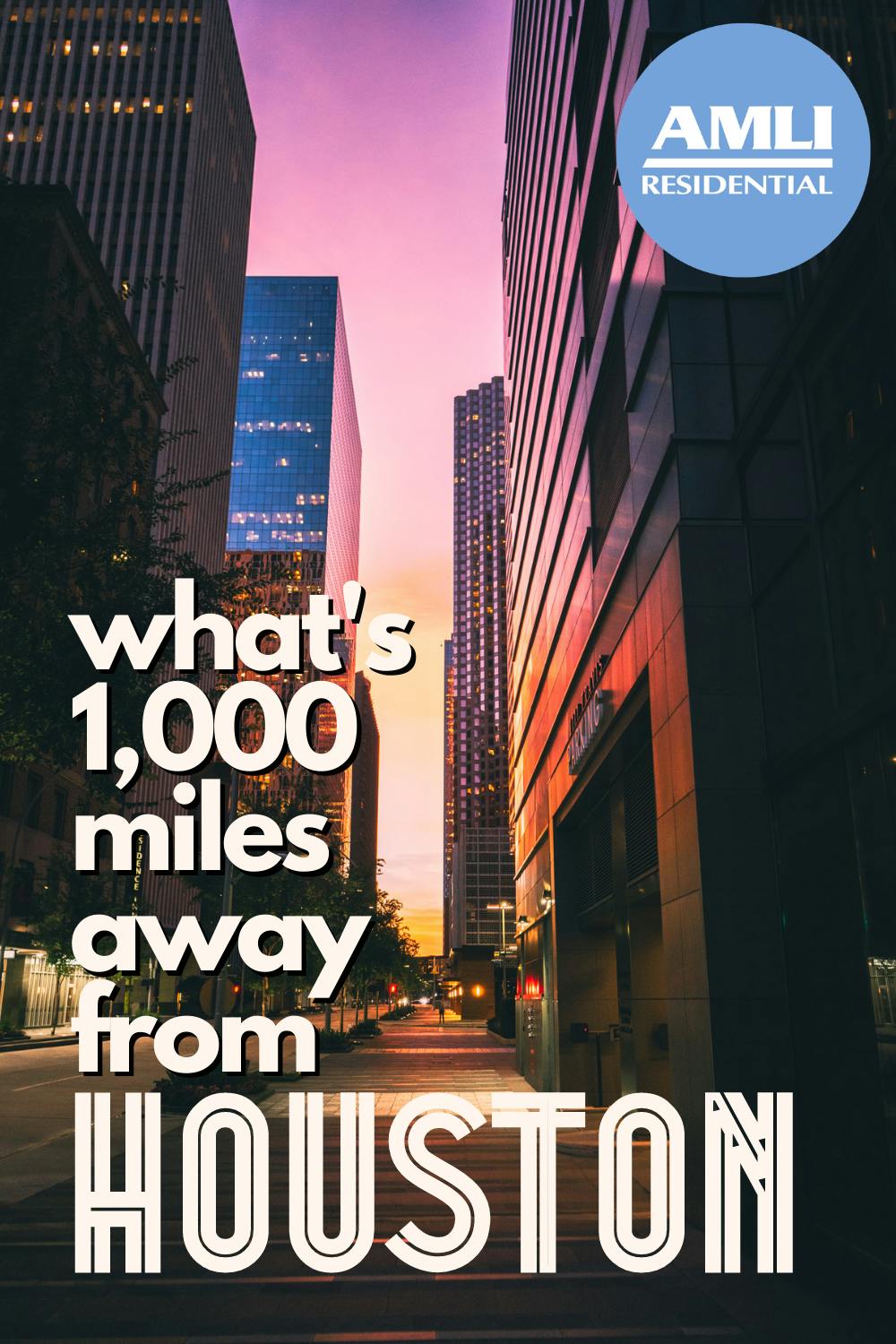 1,000 miles from Houston
Wisconsin, U.S.A.
The Midwestern United States has plenty of hidden gems, and Milwaukee is one of them! 
The city is the fourth-largest Midwestern city after Chicago, Minneapolis and Detroit, and Milwaukee's metropolitan area is home to nearly 2.05 million people. 
Although the city was founded on transport, manufacturing and shipping, Milwaukee is also home to a wealth of arts and culture. One of the largest music festivals in the world, Summerfest, is held there every year. Breweries, especially German breweries, were one of the earliest industries in the city. Five major art museums and four major science and natural history museums are staples of Milwaukee's educational and historical efforts, and the city is even home to the world's largest dinosaur skull!
Utah, U.S.A.
If you're looking for an impressive view and some truly breathtaking natural wonders, then Utah is the place for you! Canyonlands National Park is a massive area in southeast Utah that was formed by the Colorado River and the Green River over 70 million years ago.
The park features impressive rock formations featuring bands of colors, delicate arches, Ancestral Puebloan petroglyphs and towering buttes. The landscape is unlike any other, so it's definitely one to add to your bucket list!  
2,000 miles from Houston
Washington, U.S.A.
The La Push area in Washington is a must-see for anyone planning a Pacific Coast road trip. La Push is situated on the Quileute Indian Reservation on the western side of the Olympic Peninsula right on the Pacific Coast. It is known for its wild beaches, whale watching, rain forests and pristine natural environment. Forks, Washington, (a.k.a. the place where "Twilight" is set) is just 20 minutes inland along the U.S. Route 101, a scenic highway that hugs the Pacific coast from Washington all the way to California. 
Ecuador
If you took a compass and headed south for exactly 2,000 miles, you would not only find yourself on a set of small islands in the Pacific, but you would also find yourself exactly on the Earth's equator. Not just near the equator, but exactly on it! Hooray for tropical vacations!
The archipelago you've conveniently come across are the Galapagos Islands, a province off the coast of administrative Ecuador. The islands, which are some of the best areas in the world for wildlife viewing, are a UNESCO World Heritage Site and are the location for many scientific study areas and research centers. In fact, it's where Charles Darwin spent a great deal of time studying endemic species, a set of valuable research that contributed greatly to his theory of evolution and natural selection. 
3,000 miles from Houston
Greenland
Formerly known as Fiskenæsset, or "Fisher's Inlet," Qeqertarsuatsiaat is a settlement on a small island off the southwestern coast of Greenland. It was founded as a trading post in the early days of Denmark's General Trade Company in 1754. Danes were the first to settle the island and gradually built the town into a trading port for salmon, cod, seal skins and whale blubber. The town has a population of 169, as of 2020. 
If you're wondering how to pronounce Qeqertarsuatsiaat, check out this link!
Brazil
If you traveled 3,000 miles south-southeast of Houston, you'd find yourself quite literally in the middle of nowhere. To be more specific, you'd find yourself in the middle of the Amazon Rainforest in Brazil.
The State of Amazonas is a massive subdivision that is larger than the country of Mongolia and is one of the largest country subdivisions in the world, after Australia's Queensland and Western Australia states. The largest city in Amazonas is Manaus, home to nearly 2.1 million residents and nestled on the banks of the Amazon River. Most of the state, however, is rural jungle and waterways, and most of the towns are accessible only by boat or plane.
4,000 miles from Houston
Alaska, U.S.A.
Western Alaska and the northeastern portion of Russia are separated by 50 miles of ocean called the Bering Strait. Not only is this watery channel where the Arctic Ocean and the Pacific Ocean meet, but it's also where the International Date Line runs through, separating the world into its time zones from the imaginary zero-line.
Nestled at the southern end of the Bering Strait is St. Lawrence Island, a 90-mile-long piece of barren land that is home to the Siberian Yupik people and an abundance of migratory birds and sea life. While the island is geographically closer to Russia, the island belongs to the United States as part of Alaska. 
Iceland
The small seaside village of Vik is the southernmost village in Iceland and has a population of only 300 or so people. The quaint town is the largest in the immediate area, though, and is becoming a popular destination for tourists due to its incredible picturesque scenery.
You may recognize the black sand beaches around Vik as the popular tourist destination and filming location for movies like "Star Trek: Into Darkness," "Oblivion," "Thor: The Dark World" and even a few episodes of "Game of Thrones."
(Also, we can't get enough of these pictures!)
So, next time you're looking at all those frequent flier miles you haven't had a chance to use, think about some of these fascinating destinations around the country and around the world. You never know where you might end up!
Enjoy!
Pin it!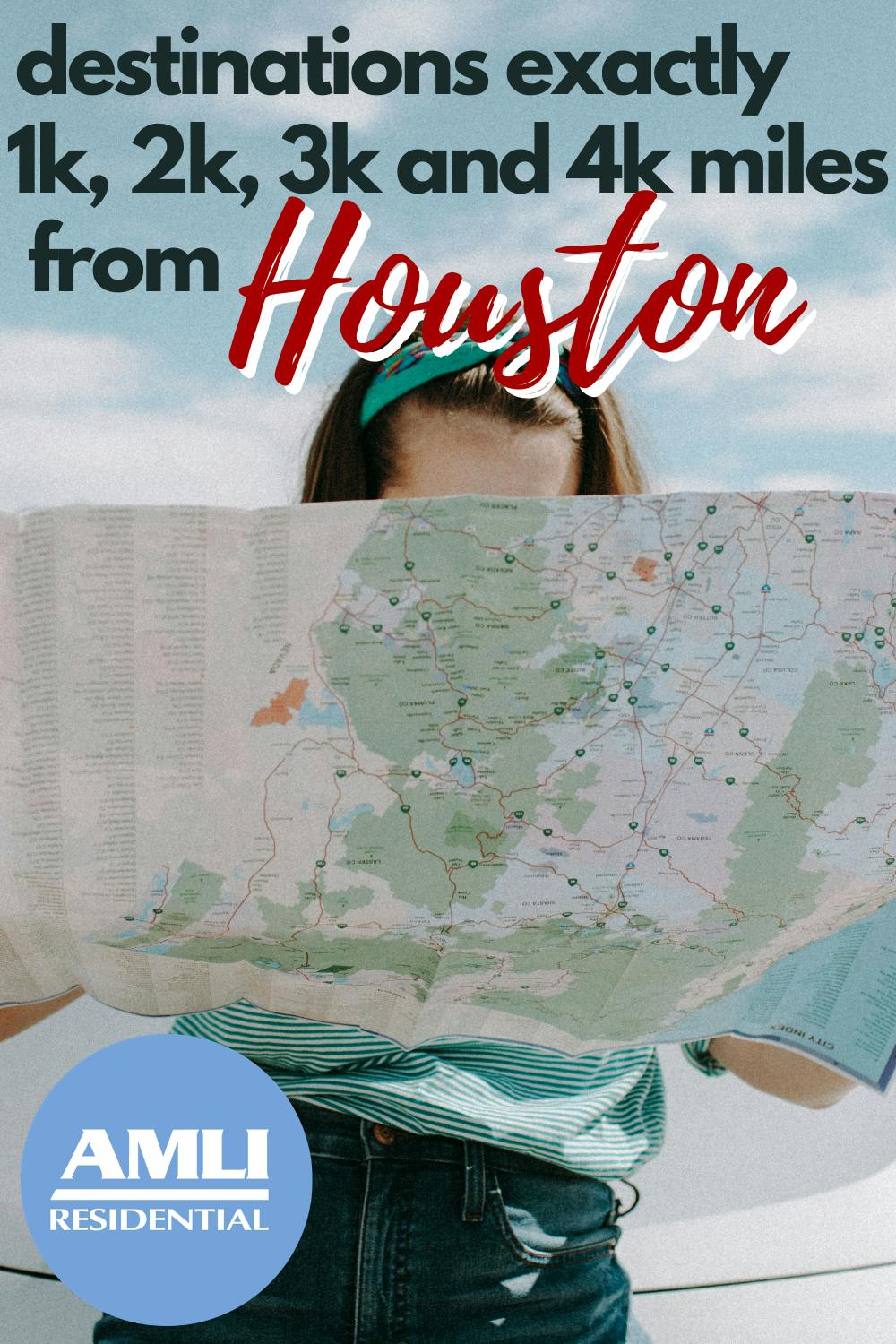 Featured photo courtesy Unsplash/Dino Reichmuth