On the heels of a very pink October, most people don't know that November is Lung Cancer Awareness Month.  Lung cancer is the deadliest cancer, taking more lives than breast, prostate, colorectal and pancreatic cancers combined.  It kills about twice as many women as breast cancer, and almost three times as many men as prostate cancer.  People think it's a smoker's disease, but about 60% of all new lung cancer diagnoses are among people who have never smoked or are former smokers, many of whom quit several decades ago. With increased awareness and a better understanding of the disease, we can pave the way for more support and lives saved. The associated "stigma of blame" with lung cancer has translated into a huge discrepancy in research funding. 

Five years ago I lost my best friend, Elyse, to lung cancer ~ she was only 45 years old.  I watched and shared her hopeless fight with a disease that had no means for early detection, few treatment options, and a 5-year survival rate of only 16%.  The experience changed me forever. I continue Elyse's fight as a board member of LUNGevity Foundation, the nation's largest lung cancer-focused nonprofit.  The mission of LUNGevity is to have a meaningful impact on improving lung cancer survival rates, ensure a higher quality of life for lung cancer patients and provide a community for those impacted by lung cancer.  I am a passionate lung cancer advocate.  Ask me about lung cancer, and I will tell you about Elyse and my incredible friend Jill, who lost both of her parents, two grandparents, and her aunt to lung cancer and was diagnosed herself at the age of 39.  I will tell you all I know about lung cancer until you care about fighting this disease too.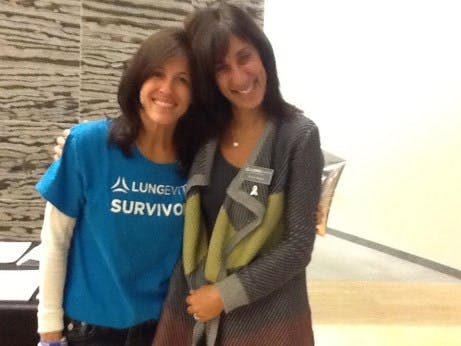 AMLI Residential is a proud supporter of LUNGevity Foundation.  Each year, AMLI and its Chicago-area apartment communities sponsor, fundraise for, and participate in Breathe Deep North Shore, a fun-run and walk to raise funds for lung cancer research.  This year the AMLI FAMLI's support exceeded 1,000.  If you live at an AMLI apartment community in the Chicago area, join FAMLI volunteers on April 27, 2014 at 9 am at Deerfield High School.  If you live in another AMLI city, LUNGevity has grassroots events like this all over the country — look for one near your AMLI apartment home.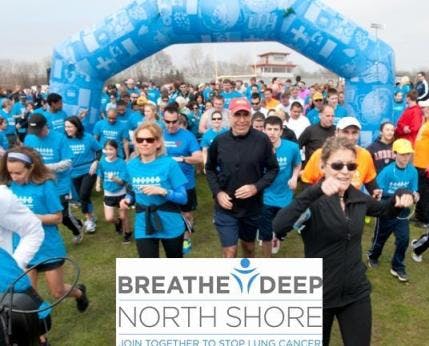 As Lung Cancer Awareness Month draws to an end, please help spread the word about the year-round need for lung cancer research.  Educate your friends so we can erase the stigma associated with this disease, increase awareness and funds for research, and help save lives.  TOGETHER, WE CAN MAKE A DIFFERENCE!