If you don't remember, a few months ago we asked our residents to show us their DIY skills and submit their best project for their apartment. It could have been something fixed, restored, an upgrade to apartment décor, an organization system, something made from scratch…the sky was the limit as long as it didn't modify or structurally change their apartment.
I was blown away by our residents' creativity and DIY skills. We saw everything from headboards made with pallets to tables made from wine crates to reupholstered furniture to plumbing pipes used as bookshelves, and so much more.
Not everyone could win our My AMLI DIY contest…but we had so many fantastic submissions it would be a shame not to share them. Maybe it'll spark some creativity or DIY inspiration. It did for this girl…not that I have the skills to make it happen, but that won't stop me from trying! Check out some of these great projects.
One AMLI resident made this multi-purpose coffee table and bench from pine legs, plywood, foam, colorful fabric, and topped it off with decorative nails.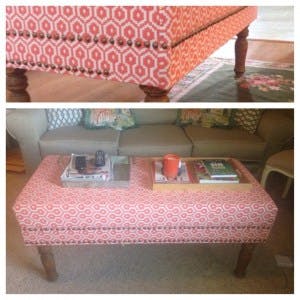 Need some bookshelves in your apartment (don't we all!)? Why not use plumbing pipe?! Something this simple can make organization in apartments look so good.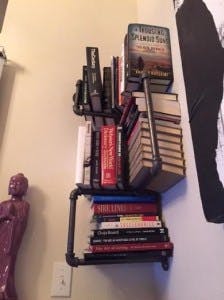 This is a map of Dallas our resident created as an accent wall in her apartment. Such a great conversation starter for anyone visiting her apartment.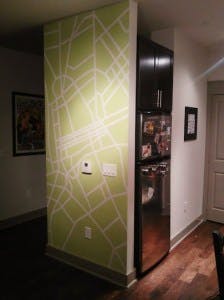 This AMLI resident needed a place to store her wine glasses so she created this beverage cart. I love the pop of color and functionality this brings to her apartment.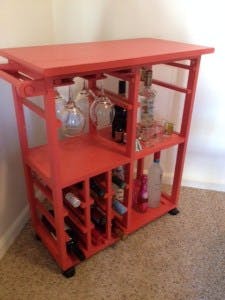 You've probably seen how people put a map up in their apartments and pin the places they want to go and where they've been. Our resident put his own spin on this. Instead of a traditional map, he drew a map of the world on a large cork board. He cut it out with an exacto knife and pinned all the cities he's visited with yellow flags and ones he wants to visit with blue flags (which he also made out of post-it notes and pins).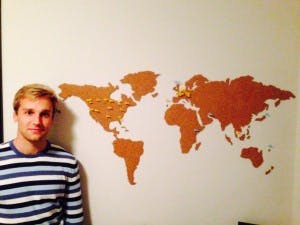 And last but not least, this resident brought new life back to her grandma's table and chairs by painting them glossy white and adding a bit of color to the chairs.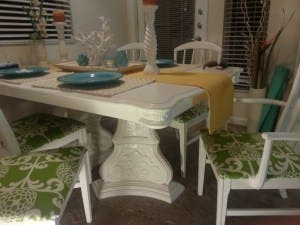 Stay tuned to the AMLI Blog as our DIY series continues in February where we interviewed each of our winners to learn more about their unique projects!