With a rich history, beautiful architecture, and culinary delights that rank among Europe's finest, Vienna is an easy city to fall in love with. If you've been thinking about visiting, this brief travel guide can give you an idea of what you can expect from the City of Music and Dreams.
Getting Around Vienna
Vienna was beautifully designed and has had clever city planners who created one of the most efficient, all-encompassing public transportation networks in the world. Intercity trains, computer trains, underground trains, buses, and trolleys connect the parts of Vienna to make commuting and getting around as quick and easy as possible. The Viennese are rightfully proud of their public transportation network, but they are also proud of its status as one of the most bicycle-friendly cities in the world.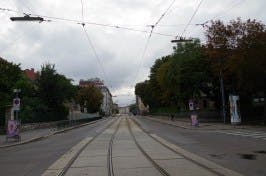 Not only have they created dedicated bike paths throughout the city, designated bicycle lanes on virtually every street, and provided ample bike parking, the Viennese government has sought to make bicycles in the city as accessible as possible. Through the establishment and development of Vienna Citybike, anyone who finds themselves in Vienna with a hankering to get around on two wheels and with no motor can hire a bicycle for free.
Eating Regional Fare
Wienerschnitzel is named for Vienna, and the cutlets of breaded veal, pork, and chicken that go by this name can be found throughout the city. Several types of sausage often associated with the German-speaking world can be found in Vienna, and kebabs served at stands throughout the city have become one of the fastest growing food items offered.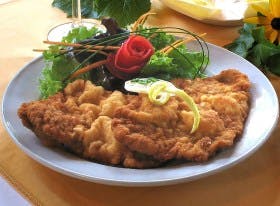 For an authentic Viennese dining and imbibing experience, visit a Heuriger, a tavern where young wine is served with the regional delicacies of your choosing. Part of what makes a Heuriger so special is its ambiance: Gold-plated frames and mirrors constitute a large chunk of the venue's often kitschy interior decor, while a traditionally decorated garden makes outdoor seating a nice option in the summertime.
Coffee and Cake
In Vienna, a meal is never complete without dessert. Apple strudel, milk-cream strudel, pancakes, and sweet dumplings are among the city's perennial favorites. But a range of tortes and other cakes can be found at most cafes throughout the city. Dessert is almost always served with coffee, which many Viennese drink multiple times a day.
Vienna is known for its coffeehouse culture, which explains how a high volume of upscale cafes manages to do well in spite of the abundant competition. If you visit Vienna with friends, be sure to while away a few hours in a cafe or two. Cafe Sacher, incorporated into the world-class Hotel Sacher, is known for its elegant ambiance and Sachertorte, a moist chocolate cake with a flavor profile that includes apricot jam.
Enjoy Nightlife in Vienna
For a big city, Vienna can feel pretty quiet. This does not mean the Viennese want for better nightlife options. From cozy jazz houses to glittery dance clubs to sophisticated watering holes, the city already has something to offer everyone after the sun goes down. Another great way to spend part of an evening is chatting with friends over cake and coffee in a cafe, as Vienna's coffeehouse culture carries on late into the night.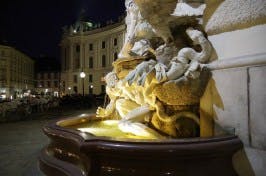 Appreciating Architecture, Art, and Design
Vienna is a treasure trove of architectural and artistic splendor. Of the numerous styles of art and architecture found in the city, Baroque is probably the one most closely related with Vienna. Art nouveau and expressionism are two other artistic movements that have left an impressionable mark on the city, with Hundertwasserhaus, a central apartment block, serving as a modern-day reminder of how influential Viennese architectural movements have been for centuries.
In short, Vienna is an aesthetic powerhouse, and several days can be spent simply appreciating the fruitful efforts of the city's great artists, architects, city planning officials, and street artists.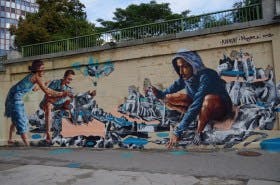 If a journey to a city where time stops for a coffee with friends and Baroque grandeur creates a backdrop for the enjoyment of life sounds enticing, start tracking fares to Vienna. It's hard not to Live Life + Love Life to the fullest in the City of Music and Dreams, and you'll see what we mean when you visit!
What travel destinations would you like to see on the AMLI Blog? Leave them in the comments!