When first moving into your apartment, the goal is to decorate and design it in a way that makes it feel like home. With apartments, there are often a lot of restrictions on changes you can and cannot make. However, there are still plenty of easy upgrades you can make to your place that will make your space feel personalized all while abiding by the rules set forth by your landlord. Always ask your landlord before you go swapping out fixtures and other semi-permanent items, though!
Lighting
Sometimes, changing up the appearance of your apartment can be as simple as switching out the light fixtures for something more modernized. Whether you want ambient lighting, task lighting or accent lighting, you can easily shop around to find whatever your heart may desire. Just remember, if any rewiring is involved, be sure to shut off the electricity!
If you aren't interested in changing any lighting up that would cause you to have to mess with the hard wires, be sure to add desktop lights to surfaces such as counter spaces and coffee tables, or floor lamps to brighten up darker areas of the room.
Pictures
One of the easiest ways to make a visual upgrade is by personalizing things with pictures. Whether it be with friends, family, a significant other or endless pictures of your cat (we won't judge), adding in photos as decor is one of the best ways to make you feel at home.
No matter if it's a plethora of personal pictures hanging on your wall, decorative art pieces to spice up the room, or framed pictures you can add to your furniture, these pictures will give guests an inside look at your life and add personality to any space.
Pillows
Perfect for adding pops of color and pizzazz to any area, pillows can be used as either decorative or accent pieces to brighten things up. An affordable way to easily spruce up your decor, a few pillows can easily transform a room's personality and create a bold statement that friends and family alike will love.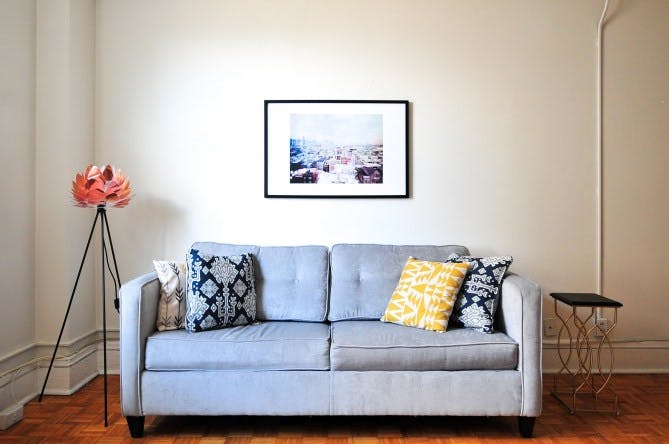 Plants
A natural way to purify the air, bringing indoor plants into the mix is a vital way to enhance your space and create a fresh and bright atmosphere that's hard to beat. Many seem to think that having plants indoors will make them harder to keep alive, however, there are plenty of plants out there that thrive with low maintenance and indirect sunlight. Here's a guide to keeping your houseplants happy. Below, we've listed a few:
Chinese evergreen
pothos
iron plant
fiddle leaf fig
cacti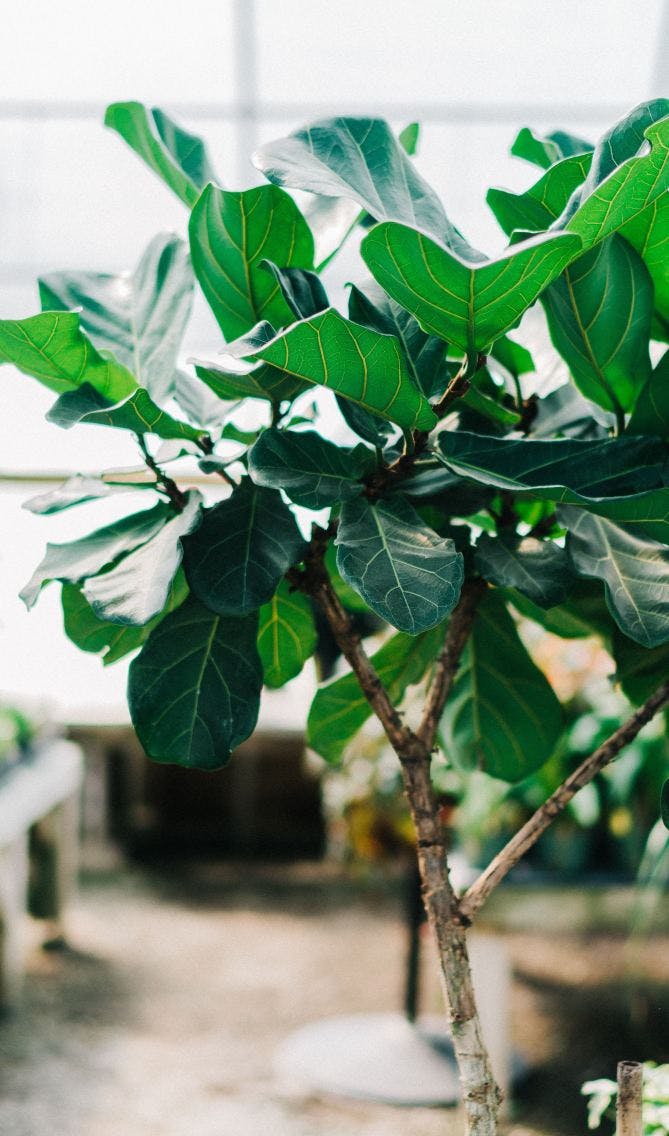 All indoor plants require different types of care for keeping them alive, so be sure to ask your nearby florist on how to best keep them healthy, or follow along with the guided instructions that come along with your plant purchase. Some of the hardiest indoor plants can survive off of artificial light and minimal watering, making this decor a must have.
Carpets and rugs
When you first move in, it's no surprise that there's not much you can do to change up your flooring situation. However, if you're getting bored of your carpet, or want to switch up the look of hardwood flooring, an area rug or carpet is your best bet. Placing a rug that matches with the rest of your decorative decor is a guaranteed way to enhance the look of your apartment, as well as extending the life or your original flooring.
Interested in more blogs like this? Be sure to stay up to date with the AMLI Blog!