As the days continue to heat up, there's no better time than now to give your skin some extra TLC. And while there's nothing quite like lounging around at the spa all day, our schedules and budgets may not always allow for it. That's why we've decided to find some DIY face masks you can make in the comfort of your own apartment. When it comes to restoring your skin, there are plenty of ingredients lying around your pantry that can help in meeting your skincare needs. Whether it's creating a mask to help with hyperpigmentation, hydration or acne-prone skin, we've got just the DIY face mask to help.
Using these three simple ingredients, you can bring life and water back to your skin within a matter of minutes. This mask is even edible, so any leftovers could make a nice little snack. Fair warning, though, we haven't actually taste-tested any of these masks, so proceed at your own caution.
Ingredients:
1/2 ripe avocado
1 tablespoon plain organic yogurt
1 tablespoon honey
Directions:
Using a fork, mash the avocado until soft
Mix in yogurt and honey until a paste is formed
Apply to your face
Leave on for 10-15 minutes before rinsing with warm water
Pat dry
Follow with moisturizer
Looking to give your face a quick boost by morning? Citrus is an excellent source of vitamin C, while the acidity from lemons and oranges acts as a great way to brighten your skin and minimize hyperpigmentation. This is a great mask for those suffering with dark spots from leftover acne, or for those who want to replenish their skin after a long day in the sun.
The consistency of this mask will feel more like a toner, so we recommend applying with a cotton ball. Be sure not to exfoliate or scrub your skin prior to this, or you may feel a slight discomfort and sting from the citrus. With consistent use, you'll see improvement to the texture and tone of your skin, as well as improvements in acne.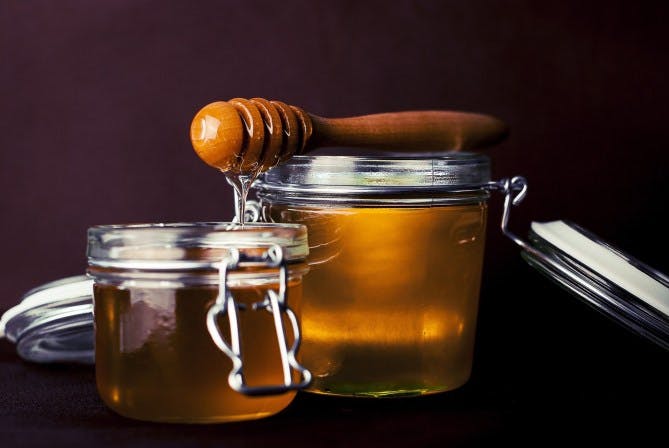 Ingredients:
1/2 lemon, lime or orange (take your pick!)
2 teaspoons honey
Directions:
Mix and apply
Leave on your skin for 20 minutes before rinsing with cold water
Pat dry
Follow with moisturizer
Bananas and their peels have been known to be excellent remedies in treating acne-prone skin. Packed with vitamins, potassium and antioxidants, bananas have anti-inflammatory properties which can help in reducing redness and blotchy skin. For this DIY mask, the riper, the better!
Ingredients:
1 banana
2 tablespoons honey
1 teaspoon lemon or orange juice
Directions:
Mash up the banana
Mix in honey or lemon juice
Apply to skin and let sit for 15 minutes
Rinse and pat dry
Follow with moisturizer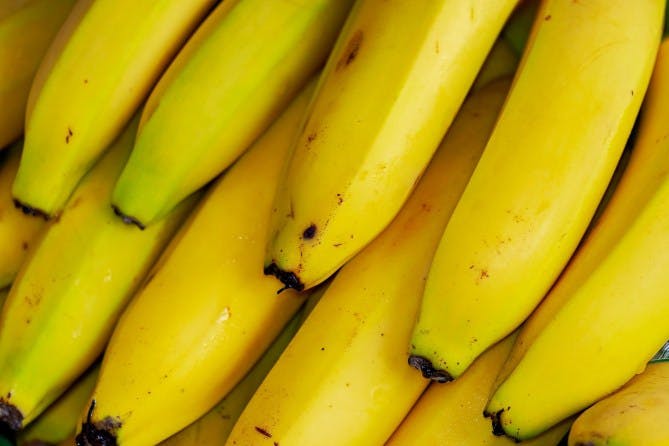 It's been said that exfoliating your skin weekly can aid in skin-cell turnover, improve the texture of your skin and create a bright glow that's hard to achieve with cleanser alone. Likewise, exfoliating your skin will help your other skin-care remedies absorb better into the skin, helping you reach your long-term skin goals in a shorter amount of time.
Each ingredient should work to change your skin. The cinnamon should increase blood flow, the baking soda should help remove dead skin cells and the honey should aid in hydration. In no time at all, you'll be feeler fresher, younger and full of confidence!
Ingredients:
3 tablespoons baking powder
1 teaspoon honey
1 teaspoon vitamin E oil
1/4 teaspoon cinnamon
3-4 teaspoons milk
Directions:
Simply mix all the ingredients together and apply
Work the mask into your skin with circular motions before letting the mask sit for an additional 15-20 minutes
Rinse and pat dry
Follow with moisturizer
Interested in more blogs like this? Be sure to keep up with the AMLI blog!