While our days can sometimes seem like just a collection of work, chores and errands, we all understand just how comforting it can be to crawl into bed after a particularly long day. Hitting the hay and getting enough sleep time means you'll be more alert come morning, increasing your productivity and giving your body the chance to reset itself from all its been through from the day before.
Along with the short-term benefits of getting a good night's sleep, there have also been studies that show long-term benefits as well. "From sharper brain functioning to a more balanced weight and a clear complexion, getting good sleep has a range of long-term benefits that can contribute to a healthier life overall," according to supplement and vitamin provider Natrol. Long story short: a good night's sleep is just as necessary to your life as a healthy diet and exercise are.
Below, we've compiled a variety of ways to aid you in getting a better night's rest.
Increase bright light exposure
Imagine walking into your office at 8am sharp and the lights are dimmed. How would you feel? Probably tired. To improve your daytime energy, it's important to create a bright environment around you. Both natural sunlight and artificial light are sure to not only increase your focus and momentum but will also aid in nighttime sleep quality.
Limit caffeine intake
America loves coffee. No matter if you're a Starbucks connoisseur, more of a Dunkin' person, make your own pot of fresh coffee or have your own favorite mom and pop shop, coffee's a great way to start your day. While it's widely known to enhance your focus, energy and performance for whatever tasks and responsibilities you'll need to tackle for the day, it's also important to try and limit your caffeine intake to mornings and early afternoons.
Drinking coffee into the evening can keep you up at night. Caffeine can stay in your body for anywhere from 6-8 hours once its been consumed, so try to refrain from drinking any after 3 or 4pm. That way, you're actually ready to sleep once it's time for bed.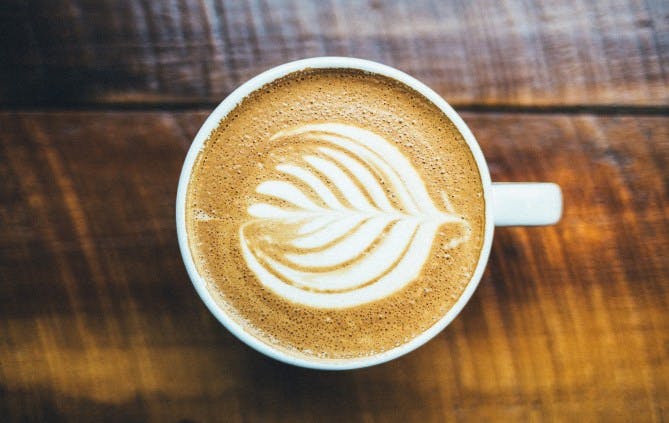 Reduce daytime naps
There's no denying that most of us love a good nap. Short-naps have been known to be a beneficial way to recharge, and sometimes can be just what you need to reboot and get yourself through the remainder of the day. However, taking long naps or scattered naps on various days can negatively affect your sleep. If you sleep for an hour or more during daylight hours, you won't be as tired when it's time to actually get some sleep. In turn, you're staying up later into the night and will be more tired once its time to begin your next day. For those of you who are winded and need a quick daytime nap? Keep it short, sweet and no longer than 30 minutes.
Keep your sleep schedule consistent
We understand this one can be tough. Each day can vary vastly with chores that need to be completed, errands that need to be made and dinner plans with friends that you've been waiting all week for. However, with most people working a typical 9-5 schedule during the week, it's important to try and stick to a sleep schedule to get your body into a routine. Being consistent with your sleep and waking times can improve the long-term quality of your sleep over time and help in creating an internal alarm clock. By training your body to go to sleep and wake up at the same time, you'll create a pattern that will make getting up for work easier in the long-run. We promise!
Create the ideal bedroom environment
Creating your ideal bedroom environment can vary greatly from person to person, and apartment to apartment. Here, the idea is to create an environment that relaxes you and helps you unwind. Factors affecting this could include your bedroom temperature, noise and light fixtures. Close your windows to refrain from the traffic noise, turn off any kitchen or living room lights that could bother you as you try to rest and ensure that you've got a neatly made bed to crawl into. It's important to make sure your bedroom is your safe place, where you can get away from the hustle and bustle of everyday life and create your own, personalized oasis. Ensuring that your bedroom is quiet, clean and relaxing can all assist in helping you get your best night's rest.
Hopefully, the tips we've provided you will improve your sleep schedule and ensure you're well rested at the start of each day.
Interested in more articles like this? Be sure to keep up with the AMLI blog!