Most humans live with an innate desire to love life. Unfortunately, many of us are unaware that we already have all the tools necessary to make this desire a reality.  If you live in an AMLI upscale apartment community,  you do not have to stray far from home to enjoy many of them.  If you are unhappy with your current living situation, a move to a luxury apartment complex may be an ideal next step for you. To get the most from your apartment experience, take advantage of the amenities and conveniences afforded to you by:
Getting in Shape at the Gym
Do you want to have abs like Ryan Reynolds or a body as toned as Rosario Dawson's? Many of the tools you need to get in shape can be found at your fully equipped apartment gym.  So pull out that old fitness costume of yours, dust it off, run it through the wash if you need to, and get started.  Set realistic goals for yourself, stick to a regular regimen, and complement your fitness efforts with a well-balanced diet and healthy lifestyle.  If you are an outdoors person, be sure to take advantage of nice weather that comes your way with outdoor runs, hikes, lake days, and more!
Soaking Up Some Vitamin D at the Pool
If you do not already have enough reasons to spend a few minutes at the pool every weekend that the weather is nice, do it for your heart.  Low vitamin D levels have long been linked to an increased risk of heart disease and cardiac arrest.  Whether it is alone or with friends, make a conscious effort to get your recommended dose of sunshine.  Most experts agree that ten minutes of exposure to the mid-day sun a few times a week is enough to keep your body producing the Vitamin D you need; but if you want to stay out longer, just be sure you apply ample sunscreen and protect your eyes with a pair of UV-blocking shades.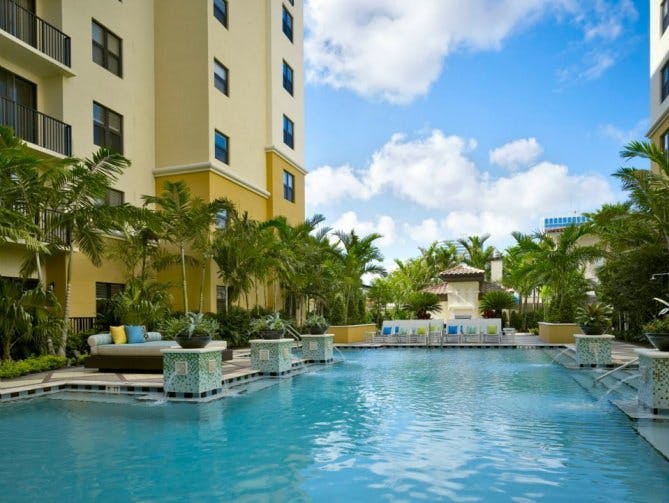 Entertaining in the Courtyard/Clubhouse
Your kitchen's state-of-the-art amenities automatically qualify your apartment as a great place for hosting the occasional dinner guest.  Entertaining friends in larger numbers, however, may call for more space. If your apartment complex has a clubhouse, you may find it the ideal place to have a few friends over for the big game.  Grill-equipped courtyards are ideal for barbecues in the summertime.  And if the friends you are looking to entertain are coming from out of town, your apartment may even have furnished homes that can be rented out for short-term visits.  Be sure to inquire about your community's rules on entertaining visitors in public areas before you make invitations for your next social gathering, and all should go off without a hitch.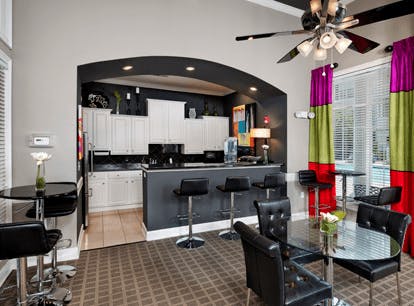 That life of luxury you have been pining after may be within your reach.  If you have not yet thought about moving into an upscale apartment as a means of achieving your dream sooner rather than later, then it is high time you take a look at the residential real estate listings in your area.  If you already live in a luxury apartment community, ask yourself: "Am I making the most of my living experience? What can I do to get more from this beautiful, well-appointed space I call home?"