Whether you have family members coming to visit or a friend spending the night, it's important to create a comfortable area for them to rest. When it comes to decorating your guest room, there's a variety of ways to spruce up the decor and create a space that your guest will appreciate. Not to put on the pressure here, but the type of space you create can make or break your guests' stay, so be sure to put some thought into it! To make things easier, we've thrown together a few simple guest room ideas to enhance your space and ensure your spare bedroom is inviting, functional, and—most importantly—cozy!
Make it versatile
Think like a guest
Imagine you're headed to the beach for the weekend and decided to book a hotel or Airbnb. When you walk through the door, what are you expecting? In terms of amenities, is everything in the guest room accessible? Is anything missing? It's important to ask yourself these questions so you can be sure that you aren't missing anything. Whether it be a reading lamp by the bed or a charging port for electronics, including these little touches could aid in making your guests stay more enjoyable. Other items to consider would include:
Hand towels
Extra blankets and bath towels
Tissues
Makeup remover/hair elastics/bobby pins
Phone chargers for Apple and Android
Magazines/books
Notebook and pens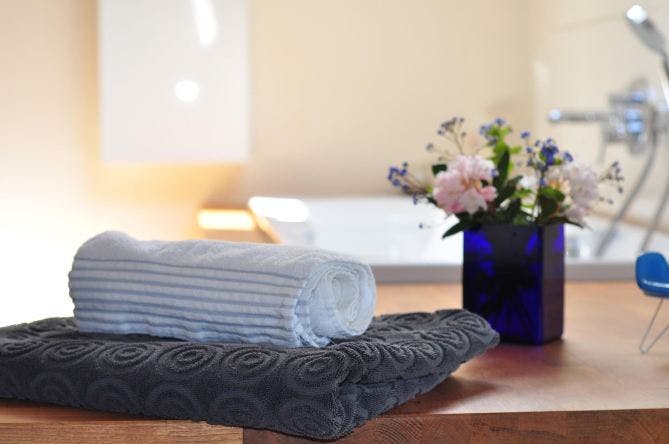 Embellish what you already have
Adding a throw to your bed
Incorporating accent pillows
Placing a colorful rug on the floor
Sprucing up the area with succulents or other indoor plants
Adding a new lampshade
Providing a coat rack/hook
Keep things low maintenance
Use mix and match linens
Purchase travel-sized toiletries—convenient, accessible and cost-efficient!
Maintain adequate lighting
Include extra blankets for your guests' convenience. That way, if they become cold in the night, they won't need to wake you!