Baby showers are wonderful events to host and attend. It's a time to celebrate new chapters in life and to show the people you love that you support and care for them. 
In addition to being fun celebrations, baby showers are also an excellent way of helping fulfill the needs of new parents. It can be an expensive process to care for a newborn, so baby showers can help ease any financial burden the new parents may face. There are plenty of challenges that parents will have to adjust to on their own, but friends and family can always help when it comes to supplies and support. That's why we have baby showers!
If you love to give out fun and unique gifts to people, then baby showers are a great way to express your personal creativity and show your friends how much you care for them. But before you go and purchase all your supplies and start a big project, here are a few things to think about first.
Things to think about before you start making a baby shower gift
Is there anything on the baby registry that you can fulfill?
Baby registries are carefully constructed to help the parents with specific needs, such as diapers, wipes, lotions, pacifiers and the like. These items are what the parents have specifically asked for, and it takes a huge weight off of their shoulders when others help them fulfill their wants and needs.
Just think, gifting a pack of diapers could mean one less trip to the store in the middle of the night, and an extra bag or two of wipes could save the day when it comes to going out. Sure, some registry items may not seem that exciting, but those "boring" gifts can really be so appreciated by the parents you're giving them to.
Will your friend appreciate the gift?
The harsh reality of gift-giving is that sometimes people will not like, use or appreciate the gift you're giving them as much as you're hoping. Sometimes sad, but true. This can happen with baby showers, too! People have different parenting styles, so if you see that the parents are leaning toward certain products or toys, then they will appreciate items that correlate with their needs and wants. 
Don't make your friend feel like they need to keep the gift only because you gave it to them and they don't want to be rude. Spend some time really thinking about what they will like so that your hard work and careful thought can be appreciated genuinely and fully!
Handmade baby shower gifts
Diaper cake
This is not as gross as it sounds, I promise! Did you know that newborns use around 10-12 diapers PER DAY for the first month of their lives? That's around 300 diapers — In. Just. One. Month. Gifting diapers is one of the best things you can give, because you know that they will come in handy at some point!
Rolling up the diapers and assembling them into a "cake" is a fun way to give a fairly regular item. Grab some wide ribbon and assemble rolled diapers into a large, medium and small tier before staking them like a cake. You can personalize the "cake" by wrapping the tiers in baby blankets, adorning the cake with small toys, tying on pacifiers or simply topping the cake with a baby bottle! There's no limit to what you could do, and it's a great way to fulfill a bunch of small registry items along the way!
Mom/Dad survival kit
This is a fun gift to give the parents alongside some diapers or wipes. Fill a jar or box with small items like some Advil, chapstick, chocolate, perfume/cologne, hand lotion, gift cards, self-care treats or other little gifts that are just for the parents. They'll appreciate the gesture and the appreciation for their upcoming hard work!
Tag blankets
If you're handy with a sewing machine, then a tag blanket is a quick and easy gift that will provide some great developmental entertainment to infants. Tag blankets allow babies to experience texture and colors, and they are easy to wash and take care of. Find some soft, textured material such as minky raised dot fabric and a variety of colorful ribbons. Follow the tutorial here to find sewing tips and exact materials needed, and away you go! Tag blankets are easy to make and are great at any size, and they can be as complicated as you want them to be. The more colors and textures, the better!
For more ideas on sensory toys for babies, check out our article on home-made sensory toys for babies!
Meal delivery gift
If there's one thing you don't want to have to worry about with a new baby, it's making dinner. Drive around town and pick up a handful of takeout menus from a few different restaurants that offer delivery and tie them together with ribbon or a large decorative paperclip. Attach an envelope of cash (the amount is up to you), and add a note explaining that the delivery menus are for them to use whenever they need a night off from cooking. If you want to get really fancy, assemble a small binder with the menus and ask others to chip in with cash. This way, you're giving your friends some free dinner when they want it and how they want it.
Books as cards
Instead of writing a card, write a note on the front blank page of a children's book. You could gift a book that you grew up reading, a book that is widely known or a book that the parents have asked for specifically — it doesn't matter too much! Using a book as a card is a fun way to give a useful gift and add a personal touch to the baby's future reading time.
We hope these ideas gave you some inspiration for some upcoming baby shower gifts! Have fun being creative (and add a pack of diapers with whatever you make, too!).
Pin it!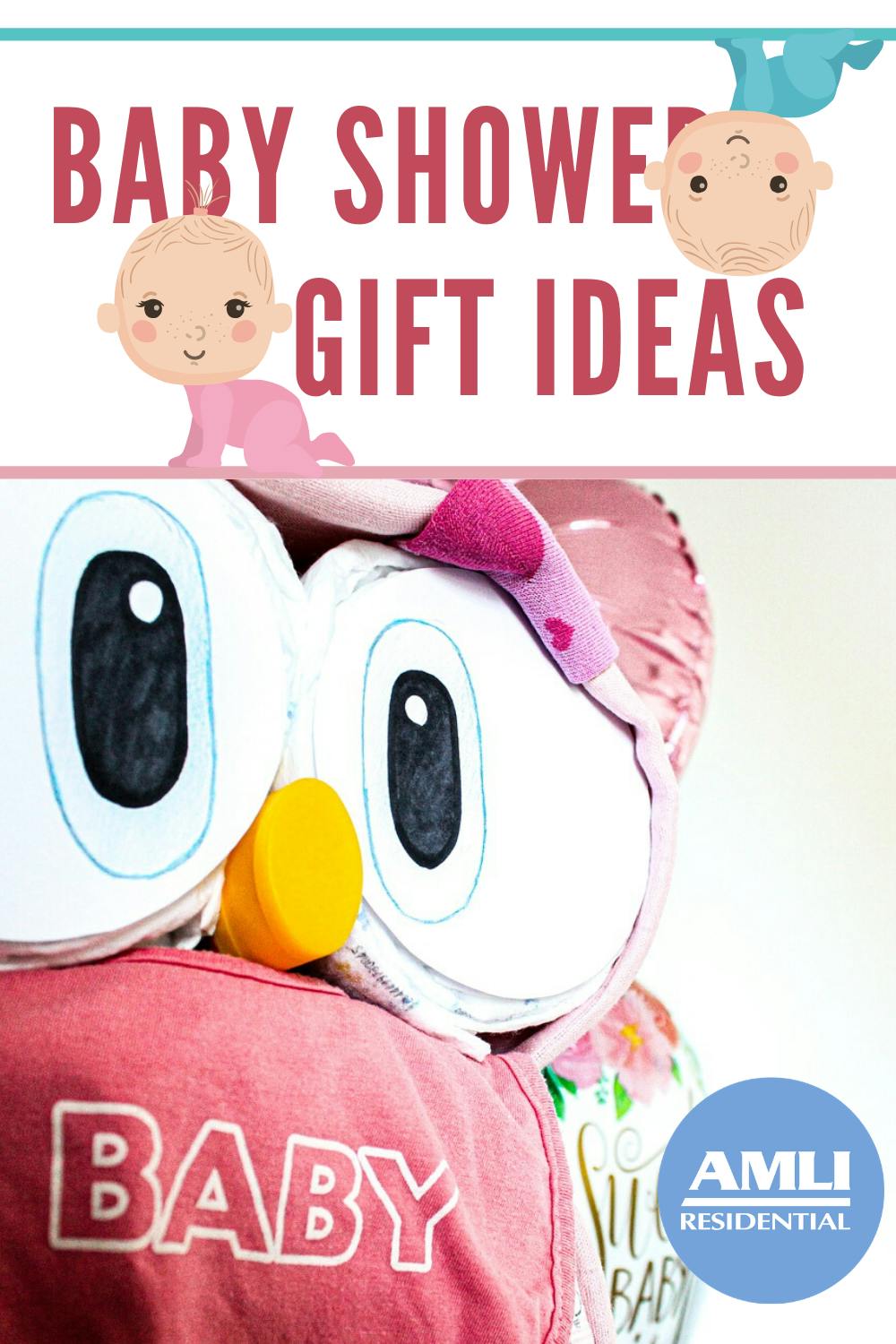 Featured photo courtesy Pixabay/thank_you