The holiday season is officially here, and what better way to get excited for Christmas than with your very own Christmas countdown calendar.
You've seen the pre-packaged chocolate with the small treats assigned to each day in December, but there are so many more creative ways you can countdown to the special holiday. Whether you're making a countdown for your kids, your partner or just for yourself, having something fun to treat yourself with every day is all part of the magic of the season.
So, check out these fun ideas for Christmas countdown advent calendars to make this December a little sweeter and more fun!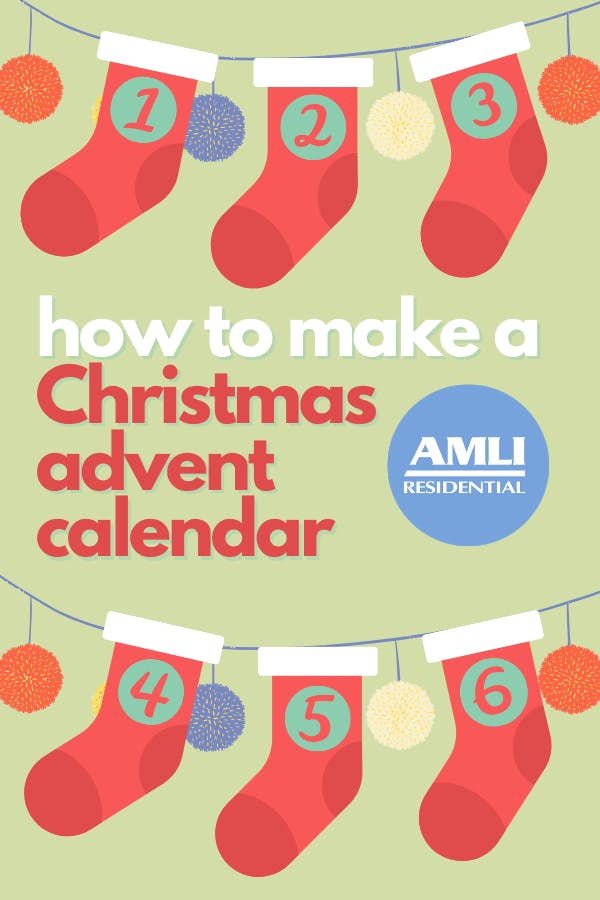 DIY Christmas countdown calendars
There are so many different ways you can make an advent calendar that it can seem a little overwhelming. Starting with what's inside the calendar, however, can help you plan the rest of the countdown. 
1. What to put inside?
The first thing to think about when making your countdown calendars is what type of treats or rewards you want your calendar to have each day. You can decide to offer candies each day, or you can plan elaborate activities. It all depends on what you want and how much time you want to devote to the activities.
Activities
If your December doesn't look like it's going to be as eventful as previous ones have been because of a certain worldwide pandemic, then planning some activities for the month can be a great way to add more festivities into your calendar. 
If you have children, then you can plan some kid-friendly activities like coloring pages, popcorn strings,  card-making and other fun projects.
Here are some more activities you could plan for:
Decorate the Christmas tree
Decorate gingerbread houses
Holiday activities don't have to be confined to children, though. You can plan a whole month's worth of fun Christmas activities for any age! From romantic outings to outdoor recreation trips to Christmas cocktail parties, feel free to add all your favorite events to your December advent calendar. 
Here are a few ideas for more grown-up winter and holiday activities:
Make Christmas cocktails and mixed drinks
Go on a winter hike
Buy matching Christmas pajamas and have a Christmas movie marathon
Visit a Christmas tree farm and chop down a Christmas tree 
Listen to the Christmas Eve live stream of Handel's "Messiah" from the King's College Choir at Cambridge University
Send Christmas cards to loved ones
Donate gifts of gently-used clothes and items to local charities
Drive around suburban neighborhoods and find your favorite Christmas light displays
Have a gift-wrapping party to get it all done in one go!
Go ice skating
Have a virtual ugly Christmas sweater contest with your friends and family
There's no right or wrong list of Christmas activities you can add to your , as it's all up to you and what YOUR household likes to do.
Treats
Adding treats to your advent calendar is much more feasible and less time-consuming than planning activities. It's still just as fun and just as rewarding, though!
The benefit of going with treat-based countdown calendars is that it's much easier to provide each member of your household with their own calendar, especially if you have children or a large family. 
Other than planning out how much candy you need per day for the whole month, there's not much else that you need to think about besides choosing your favorite candy. You could choose to have the same candy all month, or you can switch it up a little bit every day! 
If you want to get creative, you could use packets of hot chocolate or apple cider for a warm, winter drink each day! Add small packs of marshmallows, chocolate chips or candy canes to make for different drinks, or maybe add small recipes for spiked hot chocolate into the mix, as well!
Of course, there's no reason why you should stick to solely treats or solely activities! You can mix in any combination of candy and activities to suit your liking, and don't forget to get creative with your own ideas!
Other advent theme ideas:
2. Decorate and assemble the calendar
Now that you've got your advent rewards and activities, it's time to place them into your calendar! 
Buy your own premade calendar from places like Wayfair, Pottery Barn or any local holiday store. The benefit with these is that you can keep them for years and years to come, and they generally are made with better care and quality than single-use plastic and paper calendars. All you have to do is add your own treats or activities, and you're good to go!
If you're in the mood to do some crafting, then there are a million ways to make your own advent calendar decoration. You can even make creating the advent calendar the first activity in the calendar!
Here are some ideas for homemade advent calendars:
Whatever you decide to do this holiday season, an advent calendar is a simple-yet-special addition to the season that adds a festive touch to your day. You can change it up however you like to fit you and your family's preferences!
Enjoy! And happy holidays!
Pin it!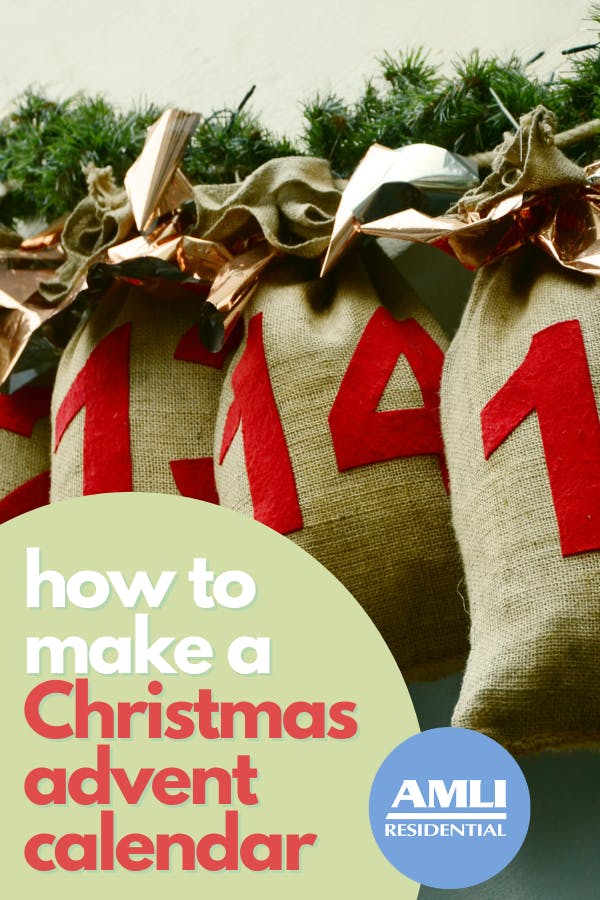 Featured photo courtesy Unsplash/Markus Spiske