Can you imagine a world without rock 'n' roll, skateboards or, heaven forbid, the internet? For one, you wouldn't be reading this if it wasn't for the internet, so there's one thing you can be grateful for!
We don't often think of what life would be like if we didn't have the small inventions that make up so much of our daily routine. Look around your apartment and think of what your own personal hobbies, habits and lifestyle would look like if some of your belongings just, well, never existed! 
If you live in our Southern California apartments then you should feel extra proud of your city, as many of the biggest pieces of our lives have come directly from the minds of Los Angeles' best and brightest!
Here are a few of the inventions that make our lives better, all thanks to L.A. inventors!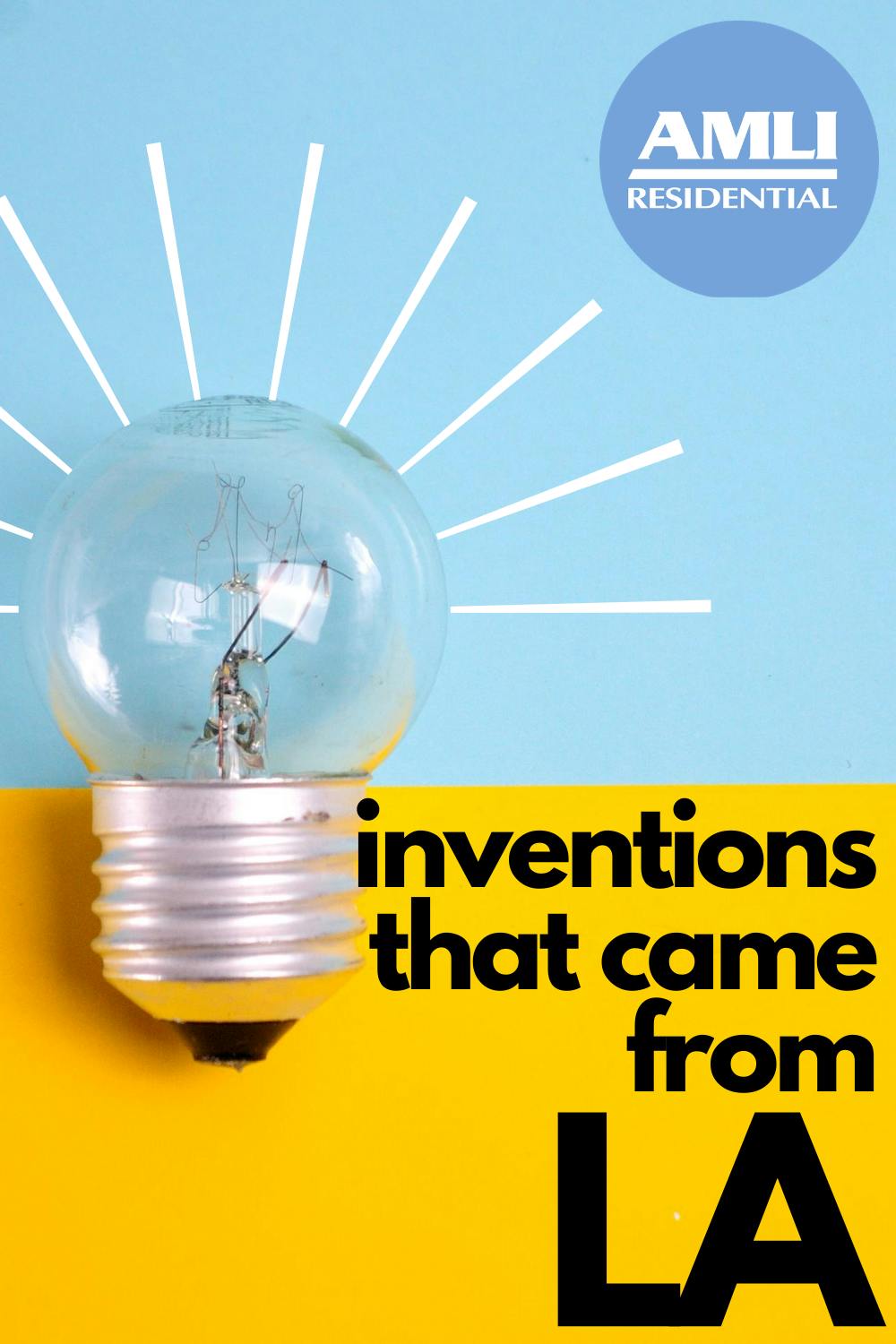 Inventions that came from L.A.
Barbie 
1959
The hugely popular plastic doll that has been a staple of so many children's childhoods all started with a mother's quest to make a toy for her daughter. 
Children's dolls in the 1950s were usually modeled as babies or toddlers, so L.A. native Ruth Handler became curious when she saw her daughter creating paper dolls with adult roles. Handler realized that there was a gap in the market for toy dolls, and so she started to develop the idea of creating a toy doll that had the figure and clothes of an adult. She called the doll Barbie, named after her daughter Barbara. 
In 1959, toy company Mattel (of which Ruth's husband was a co-founder) debuted the doll at the American International Toy Fair, and the rest is history!
Mickey Mouse
1928
Young Walt Disney was once fired from a job for having "no talent for drawing," but the existence of a certain animated mouse most definitely says otherwise. 
When Walt Disney arrived in Los Angeles in 1923, he started working on animation out of a small garage. After some success with cartoons and characters, he built The Walt Disney Studio on Hyperion Avenue in Los Feliz, (just 10 minutes from our apartments in Glendale!) to house his growing staff. It was at that studio that Disney created Mortimer Mouse, whose name his wife insisted be changed to Mickey Mouse. 
Mickey's groundbreaking sound animations and color cartoons earned the little mouse a star on the Hollywood Walk of Fame and over 10 Academy Award nominations for best short film. 
The internet
1969
Yes, the internet.
MIT grad and computer science professor at UCLA was the first to develop a network that allowed computers to share resources and communicate with each other. He created a system of high-speed lines between UCLA and Stanford Research Institute so that the computers could connect to each other and access each other's information. 
The very first message sent on this internet was LOGIN, but only the first two letters managed to send before the very first internet crash also happened. Thus began the magical journey of the modern-day internet, and life hasn't been the same since!
If you live in our Marina Del Rey apartments, then you live just 20 minutes from the birthplace of modern day connectivity!
Electric guitars
1931
Hard rock may not have been invented in L.A., but one can't have hard rock without having an electric guitar! 
The Electro String Instrument Corporation, now known as Rickenbacker, debuted its first electric guitars at a small store in the Van Ness neighborhood in Los Angeles. 
Skateboards
1940s 
Sometimes the waves just aren't cooperating, which can ruin a surfer's day. Concrete, however, never changes with the tides or with the wind. 
"Sidewalk surfers" in the 1940s used two-by-fours with roller skate wheels strapped to them to glide down the sidewalks of L.A. North Hollywood surf shop owner Bill Richards invented the first modern skateboard when he attached clay wheels to sanded boards in 1958. 
Fortune cookies
1915
Fortune cookies were invented by a Japanese immigrant and caretaker of the Japanese Tea Gardens in San Francisco, but the modern-day fortune cookie was popularized by the owner of L.A.-based Hong Kong Noodle Company.
Fun fact: in Indiana Jones: Temple of Doom, Short Round mentions that the floor of writhing insects feels like stepping on crunchy fortune cookies. This is a small movie goof, though, as modern day fortune cookies weren't actually known as fortune cookies until after World War II, long after the movie was set.
California rolls
1970s
It's not too far-fetched to assume that the California roll was invented in California, and it's true! While sushi itself has been a staple in Japan for centuries, the avocado and crab-filled inverted sushi roll has its origins in Los Angeles. Ichiro Mashita is credited with the invention of the Americanized sushi roll at his Little Tokyo restaurant Tokyo Kaikan. 
The Shirley Temple
1930s
While the actress Shirley Temple was born in Santa Monica in 1928, the Shirley Temple cocktail was allegedly created at Chasen's in Beverly Hills in the early 1930s when the child actress visited the restaurant. According to legend, a bartender at the restaurant wanted to make a non-alcoholic drink that young Temple could enjoy, even though the actress is said to have not been a fan of the taste!
Next time you're enjoying a rock concert, sipping a non-alcoholic cocktail or even surfing the web, just think about how your city, Los Angeles, is the place to thank for all these everyday inventions!
Enjoy!
Pin it!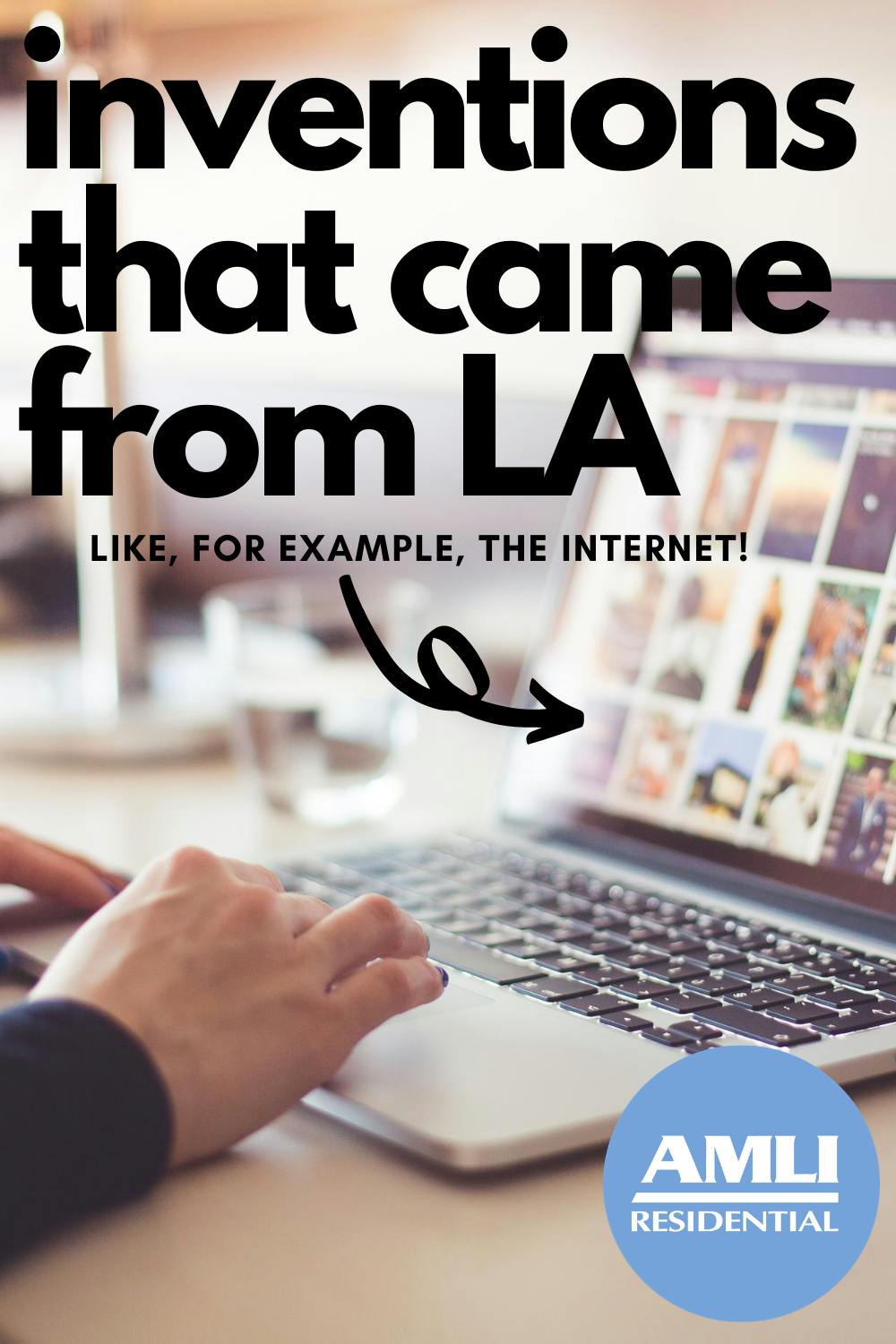 Featured photo courtesy Pixabay/fancycrave1