When it comes to finding room in your AMLI apartment for all of your stuff, the challenge can be real. With only so much square footage to work with, it's important to not let any extra space go unused. Follow along with these small space design ideas to maximize your space and create the illusion of a larger apartment home.
Photo by Vecislavas Popa from Pexels
Use Bright Colors For Decorating
One of the most important things to know when it comes to decorating is that dark colors make spaces seem smaller, as well as making your area seem more cramped and tight. When decorating, opt for light and bright colors to create the illusion of a larger space and illuminated atmosphere.
Utilize Mirrors
One of the easiest and most practical ways to create the appearance of longer and wider space is by adding mirrors throughout your apartment. Likewise, mirrors reflect both natural and artificial light, creating a brighter space in both day and night. Using mirrors will automatically create a different dynamic in the room, and add both depth and height to make a cramped space feel more expansive.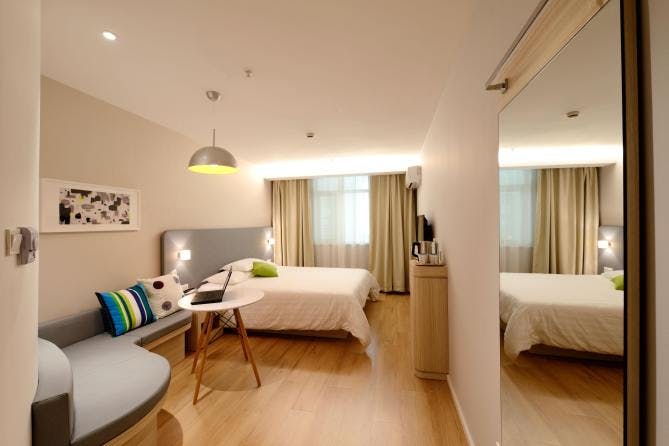 Photo from Pixabay
Make Storage Furniture Your Friend
To utilize your space to the best of your abilities, it's important to use versatile shelving, bins, and cabinets that can fit in narrow or otherwise small areas. Some examples of this include bins that you can slide under your bed, ottomans, or tables that could also function as a desk/storage unit.
Create A Home Office Nook
If you are someone who likes to work from home in the comfort of your sweatpants, then an at-home office nook is a must. You can easily create this nook by adding in a shelf between areas such as 2 closets, or underneath a staircase. Additionally, you can easily install shelves and other small storage utilities for added storage space.
Keep Furniture Against the Wall
The key to the illusion of a larger apartment is making sure you have as much floor space as possible. Not only will this give you more room for activities, but it will open up the spaciousness of your apartment. Be sure to push all of your furniture back against the wall, rather than having it spread sporadically throughout your apartment.
Interested in reading more articles like this? Be sure to check out more of AMLI's blog!