The great city of Chicago, as you must already know, is a national treasure. There's so much history, innovation and culture around this awesome city, and the world would almost certainly be a little different if Chicago had never existed. By knowing our history and background, whether it's for a city, a people, a religion or a culture, we can learn so much about ourselves and the world around us!
Preserving pieces of history and culture for our future generations is important for ensuring that our world is properly understood and cared for in the future. And, if there's anywhere that truly takes that mission to heart, it's the 421 national historic parks in the United States!
National parks can vary from vast wildernesses to historic houses to solemn memorials. The 104-year-old National Park Service protects and preserves these historic sites across the nation and caters to over 300 million visitors annually. Not only does the National Park Service maintain and protect these sites for the education and enjoyment of current and future generations, but it also works with local communities to spread the benefits of conservation and recreation to people of all ages and backgrounds.
If you live in our luxury Chicago apartments for rent, then you're not too far away from some great national parks and sites! Check out our handy-dandy map and list of national parks near Chicago.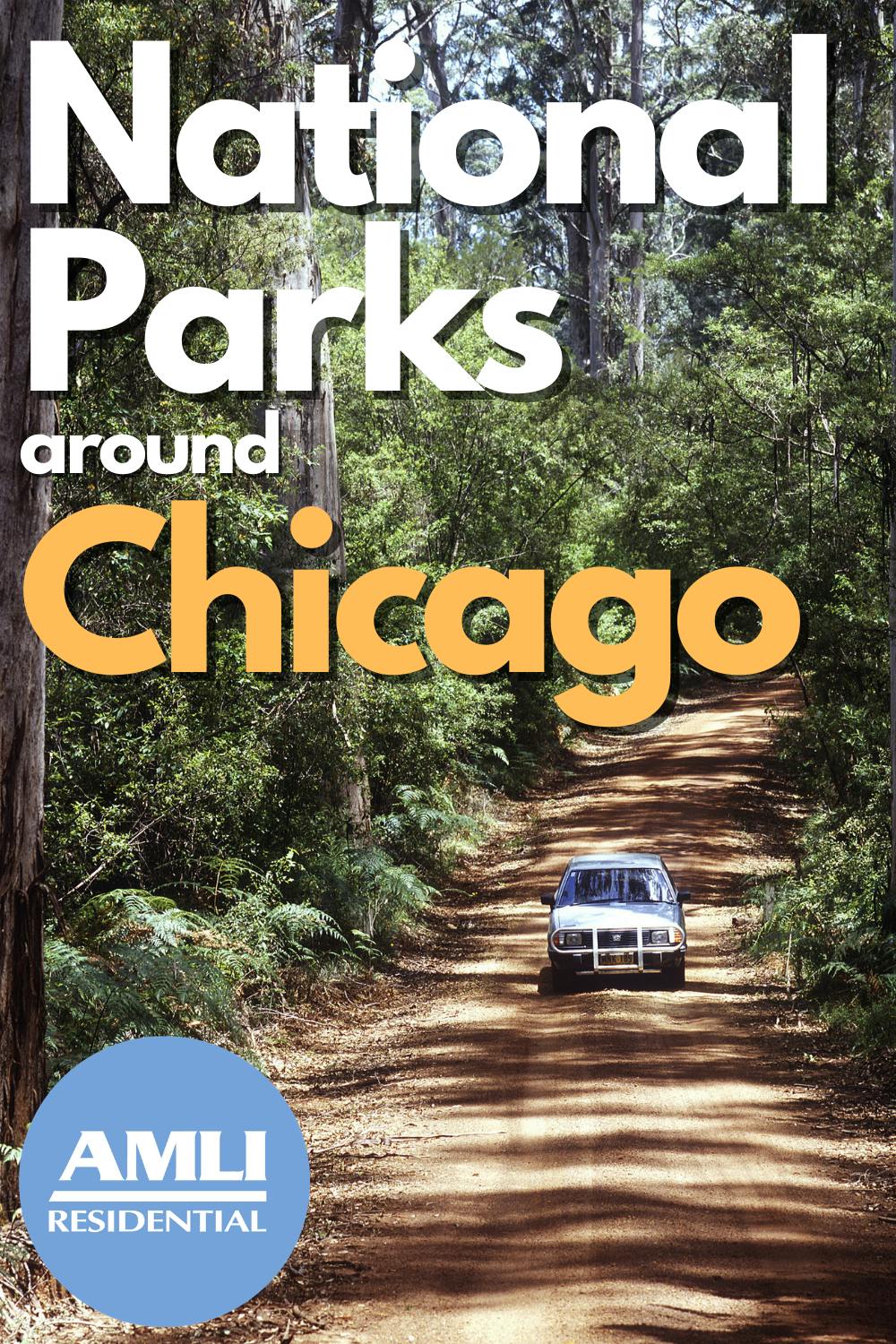 National parks near Chicago
Chesterton, Indiana
Distance from Chicago: 47 miles
Northern Indiana has plenty to offer in terms of beaches and wild shoreline! The Indiana Dunes National Park features gentle sand dunes, rocky formations, enchanting wetlands and a wide variety of flora and fauna, making this park the perfect getaway for hikers, swimmers, campers and bikers alike. 
As the closest national park to several major cities, including Chicago, Detroit, Indianapolis and Milwaukee, Indiana Dunes National Park is the go-to park for over 30 million local residents living within a three-hour drive. Over 2.1 million visitors enter the park each year, but the 50 miles of trails, 15 miles of shoreline, 37 miles of bike trails and 15,000 acres of land can make you feel as though you're the only one there.
In addition to offering plenty of outdoor recreation opportunities, the park is also home to archaeological sites, natural landmarks, an incredibly diverse ecosystem (the fourth-most diverse of all U.S. national parks!) and populations of over 30% of the state's threatened, endangered and rare plant species.
Maple City, Michigan
Distance from Chicago: 316 miles
Do lakes have sand dunes? You bet they do! 
The Sleeping Bear Dunes tower nearly 400 feet above the surface of Lake Michigan, providing an excellent example of how ancient glacial activity formed the land we live on today. As well as featuring the sandy dunes, the park also includes inland lakes, bogs, wetlands and streams, not to mention picturesque forests filled with hardwoods, conifers and meadows. And, if you're feeling a little extra adventurous, you can head over to the Manitou Islands to experience exceptional wildlife viewing, extensive hiking and even spotting the occasional shipwreck. 
Munising, Michigan
Distance from Chicago: 404 miles
Who says lakeshores can't have grand features? The natural features at Pictured Rocks National Lakeshore on Lake Superior's southern shores certainly tell of the wide effects that the massive lake has on the land around it. Sand dunes, color-streaked sandstone cliffs, scenic beaches and lush forests are just a few of the sights visitors can see at this magnificent park. Plus, there are opportunities for camping, hiking, kayaking and so much more!
St. Croix Falls, Wisconsin
Distance from Chicago: 408 miles
This 200-mile-long stretch of scenic riverway is perfect for kayakers and canoers at all levels of experience. The tree-lined St. Croix River offers calm floats, gentle paddling, wide-open meandering and even a few rapids all along its watery trail. Plus, there are plenty of trails and towns to explore when you're not on the water, both in Minnesota and Wisconsin.
Houghton, Michigan
Distance from Chicago: 463 miles
Far from the hustle and bustle of, well, anywhere really, Isle Royale's pristine isolation in the northernmost portion of Lake Superior offers unparalleled peace and quiet. It's a haven for kayakers, backpackers, scuba divers, hikers and more, and there aren't too many other places with the same level of rugged, untouched beauty that these lakes and islands have to offer. 
Lake Superior, Wisconsin
Distance from Chicago: 468 miles
Kayak, sail or cruise in and around over 20 islands in western Lake Superior for a full and enriching outdoor experience. The system of islands and mainland attractions feature natural wonders, scenic views, historic towns and outdoor recreation opportunities for all visitors. Bring your own kayaks or rent them from the many outfitters on the mainland, and sign up for a guided tour while you're there, too, for the full experience. 
There are six lighthouses spread out among the islands, all of which are accessible by kayak or via the Apostle Islands Lighthouse Cruise Service. While you're paddling around, make sure to explore the sea caves found both on the mainland and the islands. Camping is also allowed on 18 of the islands, and if you head over there in late July and early August, you might come across some of the wild blueberries that grow in the forest!
Whether you're ticking off items on your national park bucket list or are just looking for a holiday, these national parks are the perfect places to experience the natural world unencumbered by civilization. Make sure to check for reservation requirements before you leave your luxury Chicago apartment if you want to go camping, and always follow the leave no trace principles wherever you end up going!
Have fun!
Pin it!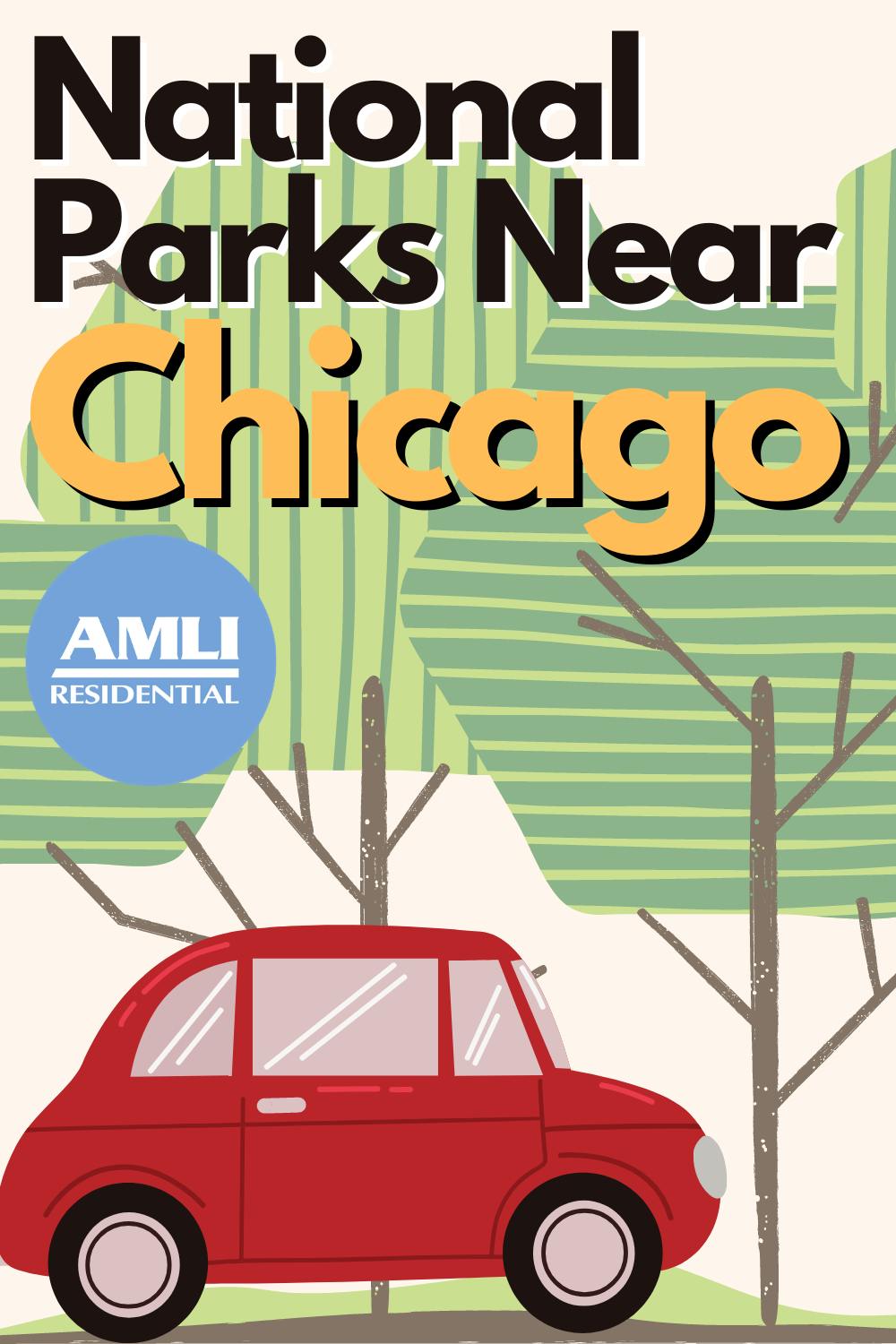 Featured photo courtesy Pixabay/dkfytr