With the sun staying out longer and longer every day, the temperature continues to climb, and the spring and summer activities taking place around AMLI's apartments are only just beginning. Wondering what to add to your calendar for the month of May? We've got a few ideas. Read on to learn more!
Atlanta
Taking place from 6-9pm, this adults-only event is part of the Georgia Aquarium's science lecture series. Enjoy light appetizers and casual conversation from 6-7pm before sitting down for the presentation. This lecture's topic is "How the Mysteries of the Deep Sea Challenges Everything We Know About Life." Tickets are 0, not including the cost for general admission to the aquarium.
Ready to whip up some Italian cuisine while sipping on your favorite wine? Located at the Vino Venue in Dunwoody from 7-9:30pm, begin your night with a glass of wine and appetizers before rolling up your sleeves and creating a delicious meal. Using local ingredients and fresh produce, create a tasty and sustainable meal that your taste buds will thank you for. Tickets for the event cost 0, be sure to snag yours now!
Head on over to Park Tavern from 1-5pm for entertainment, music and food. Overlooking Piedmont Park, enjoy over 50 varieties of wine and craft beer tastings, with food available to purchase. Buy tickets for lunch, brunch or a dinner series and be sure to snag a ticket to the tasting tents, where you'll be able to indulge on all of the South's finest flavors. Ticket prices range, be sure to check out their website for more information!
Austin
One of the oldest and largest art festivals in Central Texas, the Pecan Street Spring Arts Festival will include live performances, plenty of food and a wide variety of art vendors for you to check out and experience. Taking place on East Sixth Street, this family-friendly event is free admission to all.
Hosted by the Sustainable Food Center, the 12th annual Farm to Plate event will include more than 30 chefs from around Austin creating locally-sourced, scrumptious meals for your enjoyment. This sip and stroll event will include wine, beer and spirits and is sure to leave you feeling satisfied. Don't miss out!
The Hot Luck Festival has pop-ups in cities around the country, but every Memorial Day weekend its home is in Austin. Perfect for music and food junkies, ticket prices range depending on which type of experience you're looking for. A portion of proceeds will be benefiting the SAFE Alliance, so be sure to snag your ticket now!
Chicago
From 7:30-9pm, head over to the Food Truck Social at the Lincoln Park Zoo. Enjoy food options from dozens of food trucks and gain after-hours access to the zoo! Food choices range from doughnuts and pretzels to tacos and lobster rolls, you won't want to miss this. General admission tickets are 0, with children 12 and under gaining access for free.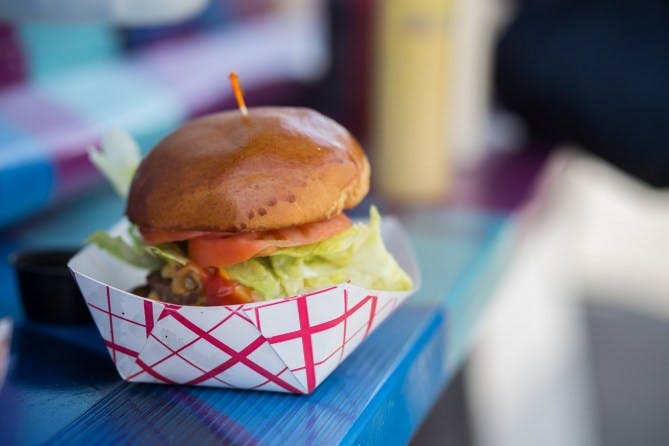 Head on over to Jonquil Park for a day this weekend to enjoy the fifth annual Lincoln Park Wine Festival. This open-air market will include a bevvy of food and wine vendors for your enjoyment, as well as live music and produce vendors. Ticket prices range from 0-5, check out their website to see which options are most fitting for you!
Also referred to as RAW, the Riverside Arts Weekend will be taking place at Guthrie Park for this weekend. According to their website, the event "exists to educate, inspire and excite residents and visitors with art and spectacles that lead to a greater understanding of art." Local artists and musical lineups are set to perform, don't miss out!
Dallas
Taking place from noon to 7pm, this StrEATS Festival will include food trucks, musical performances, shopping and more. With free admission, this family-friendly event is sure to be something you'll love! Wondering what kind of food you can be expecting? Vendors include Wind Bill Soda, The Saucey Hibachi and The Hot Potato—just to name a few.
Located at Oak Point Park in Plano, the 2019 Walk to Care is a free event, providing attendees with options of both a 1-mile and 5K walk/run course. Hosted by the Arthritis Foundation, donations are encouraged to help in fighting this life-altering disease.
Featuring Emmy Award-winning television show host and author Martha Stewart, learn all of the how-to's from the legend herself! Topics including cooking, gardening, home renovation and more. The event begins at 7:30pm at the Winspear Opera House, with tickets beginning at 0.
Denver
Looking for a sweet-tooth fix? Look no further! Taking place at Denver Mart, indulge in all the chocolate you could imagine! Candy, cake, martinis, brownies—do we need to say more? And don't worry, calories don't count on the weekend! This event takes place over Mother's Day weekend, it's a guaranteed way to sweeten her up and thank her for all that she's done!
Head on over to Mile High Stadium for the fourth annual Bacon and Beer Classic. Enjoy bacon, beer, music and more while hanging out in your favorite venue. This 21+ event will include your own ceramic souvenir cup that you can fill endlessly! Tickets range from 9-19, grab your ticket now!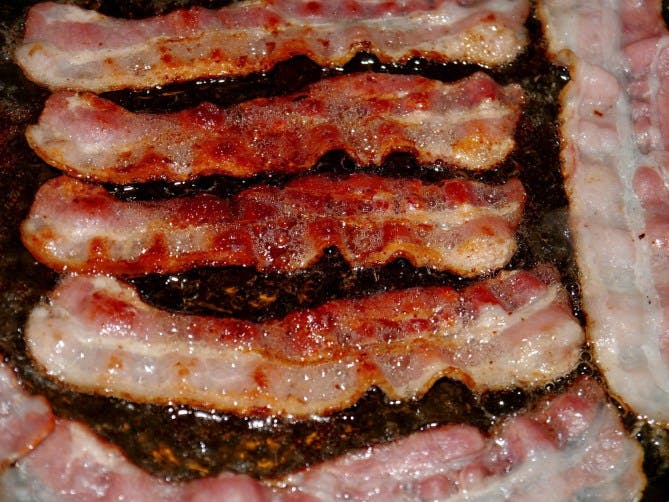 This all-day event takes place on the third Saturday of May every year and celebrates the history of Denver's Five Points neighborhood. Increasing in popularity each year, enjoy a multitude of jazz performances with friends. Interested in being more hands-on with the event? They're looking for volunteers!
Houston
Taking place at Allen's Landing, the Houston Dragon Boat Festival in downtown Houston is a free-admission event including races, cultural performances, live music and food vendors for your enjoyment. If you aren't interested in racing or being a spectator, you can choose to volunteer to be part of the action!
Taking place from 2-10pm at Peggy Park, the Reggae Fest is back and better than ever! Come on out to enjoy food, art and music as you soak in the Reggae culture in the heart of downtown Houston.
Make your way down to Karbach Brewing Company for a day full of music and beer! The venue will include eclectic performances from artists such as Walk The Moon and Bishop Briggs. General admission tickets begin at 0 with VIP options also available. This annual event is suited for all ages, so grab your kids, pack up the car, and head on over!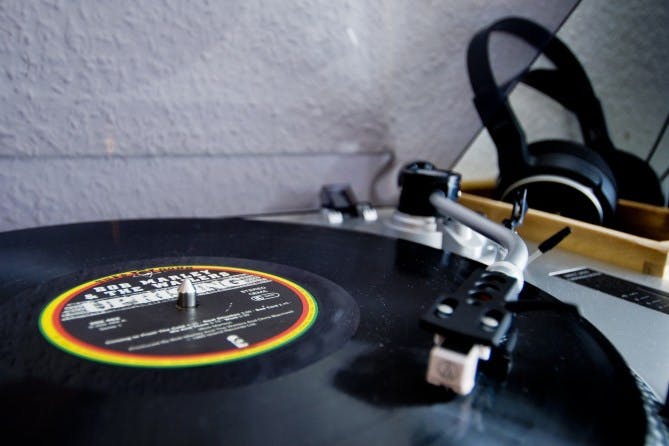 Seattle
That's right, Seattle also has their own Bacon and Beer Fest! The sixth annual Pacific Northwest rendition of this popular will be taking place at the T-Mobile Park from noon to 10pm. Choose from over 100+ craft beers and more than 30 creative bacon dishes prepared by local chefs. Sign up for the annual bacon eating contest, play yard games with friends and enjoy live music. This 21+ event has tickets beginning at 9 with VIP options also available.
Ready to get your bike on? This event will take you 27 miles! Venture from Georgetown to Tukwila while raising funds to support and maintain Washington's bike trails. Get thirsty along the way? No worries! You'll have beer tickets at both the mid-point and finish line to quench your thirst. Registration ranges from 5 to 0 with children 12 and under registration fees set at 8.
Southern California
Make your way down to the Shoreline Aquatic Park to experience some of the best food around. Beginning at 11am, local restaurants will be preparing some of your favorite seafood dishes, with options of wine, spirits and beer to help wash it all down. If that isn't enough, there will also be food demonstrations, painting demos, live music and adult games! Tickets for adult are 8, with benefits proceeded The American Legion.
What's better than the movie Grease? Bringing it to life! Head on over to The Queen Mary for a beer and musical experience you won't forget. Inspired by the hit movie we all know and love, enjoy samples of more than 30 beers, a pop-up diner (complete with adult milkshakes) and a carnival area! Tickets begin at 9 with prices increasing after May 7th. Be sure to snag yours now!
Ready to channel your inner zen? If so, head on over to The Pike Outlets, where you'll be invited to partake in free yoga classes on the last Sunday of each month. There will also be pop-up shops, vegan food and activities to keep your kids busy. See you there!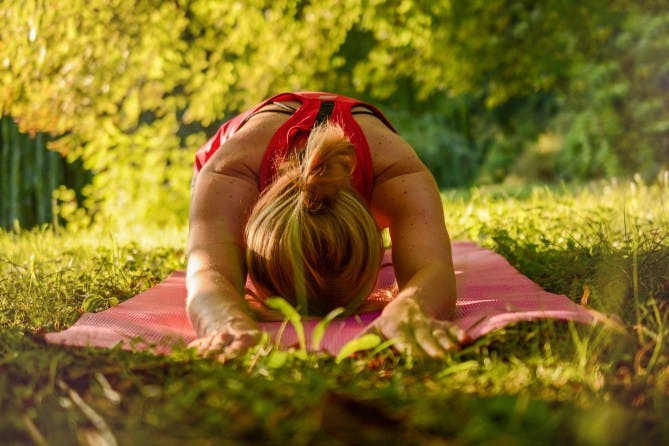 South Florida
Come on down to the Fort Lauderdale Air Show, where the U.S. Navy Blue Angels will be headlining for the first time in over 12 years. Enjoy demos with friends and family all weekend long, with tickets starting at 5 and working its way up to 99 (depending on the type of viewing experience you're craving). Don't miss out!
Known to be one of the largest hip-hop festivals in the states, head on over to the fifth annual Rolling Loud Festival. This year's lineup is one you won't want to miss. Expect performances from artists such as Travis Scott, Cardi B and Migos. This three-day event has a general admissions price of 99, but we promise–it's worth it.
Ready to eat and drink (responsibly) until you drop? Then head on over to the Coconut Grove Food and Wine Festival! Featuring top local restaurants in a relaxed setting, grab your friends and make your Saturday one to remember. With tickets ranging from 5-25, enjoy live music, a kids zone and a waiter race!
Interested in more blogs like this? Be sure to stay up to date with the AMLI Blog!