You've probably been seeing Valentine's Day merch on the shelves since the day after Christmas, so we're sure that by now you're just itching to go all out for Valentine's Day with your loved one. 
Every person is different, so not every Valentine's Day event is for everyone. Lucky for you, we've found some fun Valentine's Day activities and events that are sure to strike a chord. 
TIP: If you're looking for Valentine's Day gifts and date ideas, check out our article for some unique twists to the classic holiday. 
Check out these fun events we've found near AMLI apartments across the country, and have a great Valentine's Day!
Atlanta
Casual
Enjoy a bottle of cider and a fondue board for just $25 at the Urban Tree Cidery! Meet up with friends, go on a double-date or just enjoy a nice night out on your own.
Family
Show your little ones how much you love them by treating them to a brunch with Disney Princess Rapunzel! 
Romantic 
Travel through decades of love and romance at this elegant garden gathering. Enjoy high-class foods and desserts from Atlanta's favorite chefs while sipping cocktails and dancing the night away at decade-themed dance floors. 
Austin
Casual
Head over to Independence Brewing Co. for a makers market, dance lesson and live music by Rye Mountain Revelry. Plus, the brewery will be releasing a brand new bottle of bourbon barrel-aged Convict Hill. The event is free and includes dinner, dessert and snacks.
Family
Kids deserve some Valentine's fun, too! Life Time Fitness is offering crafts, games, pizza and parfaits to kids from 6-9 p.m.
Romantic
Spend a candlelit evening on the shores of Lake Austin at Mozart's Coffee Roasters. Tickets to this romantic event include a three-course dessert tasting with specialty coffee pairings, drinks and a take-home gift!
Chicago
Casual
Learn to cook some great appetizers before sitting down to a three-course meal with your classmates. Bring friends, bring couples or just go on your own to meet new people!
Family
Spread the love and the laughter at this exciting and entertaining game featuring stars from movies, TV, music and more!
Romantic
Four hours of champagne tasting, rooftop fire pits and panoramic city views… what could be better? 
Dallas
Casual
Everyone knows that tacos and margaritas are a wonderful formula to a great Valentine's Day. Get transported through Dallas in a private motor coach and sample some of the best drinks and bites the city has to offer.
Family
This is an event you don't want to miss. Show your son or daughter just how much you love them by taking them out to a special dance catered just for parents and children. A father/daughter or mother/son dance is something you and your child will remember fondly for a lifetime.
Romantic
There's nothing like a romantic dinner and carriage ride to make Valentine's Day truly special. Enjoy a four-course meal with a personal wine pairing, then finish the night with a VIP carriage ride.
Denver
Casual
Beer and chocolate go together like two Valentine lovebirds. Get five 4-ounce beers and five delicious artisan chocolate pairings for just $20.
Family
This kid-friendly paint-your-own-pottery event is a fun way to get the whole family out and about on Valentine's Day. Tickets are $25 and include the pottery, paint and glazing.
Romantic
Enjoy a four-course meal prepared especially for you in an elegant candlelit setting. Be sure to book early, as space will fill up fast!
Houston
Casual
Piggy's Kitchen & Bar and Buffalo Bayou Brewing Company
Hop over to Piggy's for a four-course meal and at least five delicious brew pairings to go with your meal. Feel free to bring your loved ones or best friends for a night of great brews and good food!
Family
Bring the whole family for a night full of interactive murder mystery fun! Enjoy a three-course meal while watching a professionally acted murder story take place around you. Book your tickets early so you don't miss out!
Romantic
Spend the night in an elegant and elaborate setting with live music and performances all night long! This is your opportunity to have the romantic masquerade ball you've always dreamed of!
Seattle
Casual
Spend a low-key Valentine's evening with friends or loved ones at this Seattle Aquarium after-hours event. There will be music, drinks, food and special animal experiences for those 21+.
Family
Treat your kids to the loveliest of musicals with Disney's Frozen! The show runs from Valentine's Day through Sunday, March 1, so there will be plenty of opportunities to see it before it leaves town.
Romantic
It's all in the name! Head over to the authentic Roman restaurant for a fragrant and mouthwatering four-course meal paired with delicious wines. You won't want to miss out!
Southeastern Florida
Casual
Get out of the city and spend Valentine's Day out in nature! Walk through the Arch Creek Park, and learn about the lush wildlife around you before snuggling up to a campfire with your date. This is a sweet event for couples of all ages (well, almost all ages… 18+ only) that you won't regret going to.
Family
Philip and Patricia Frost Museum of Science
Drop off your kids at the museum for an evening of hands-on activities and learning as they explore the museum after hours. Not only does this give you a night of kid-free plans, but your kids will have the opportunity to learn from interactive shows and exhibits all night long.
Romantic
What's more romantic than becoming a pasta master with your loved one? Learn to make pasta dough, pasta shells and a delicious red pasta sauce to pair with your creation. Bring your own wine and prepare for a fun night!
Southern California
Casual
If you're looking for a quality but casual Valentine's date, then head over to Grand Park after dark for some romantic mood lighting and music. The 12-acre park is free and open to the public for picnic, strolls in the moonlight or just a romantic walk in the park.
Family
Drop your kids off for an evening of high-energy games, activities, arts & crafts and dinner while you hit the town!
Romantic
There's nothing more romantic than a fantastical soiree filled with eccentric desserts, drinks and all the mysteries of fantasy you could want. Dinner, drinks and fun activities are included in the ticket price, so book soon to save your spot in this unique Valentine's Party!
Pin it!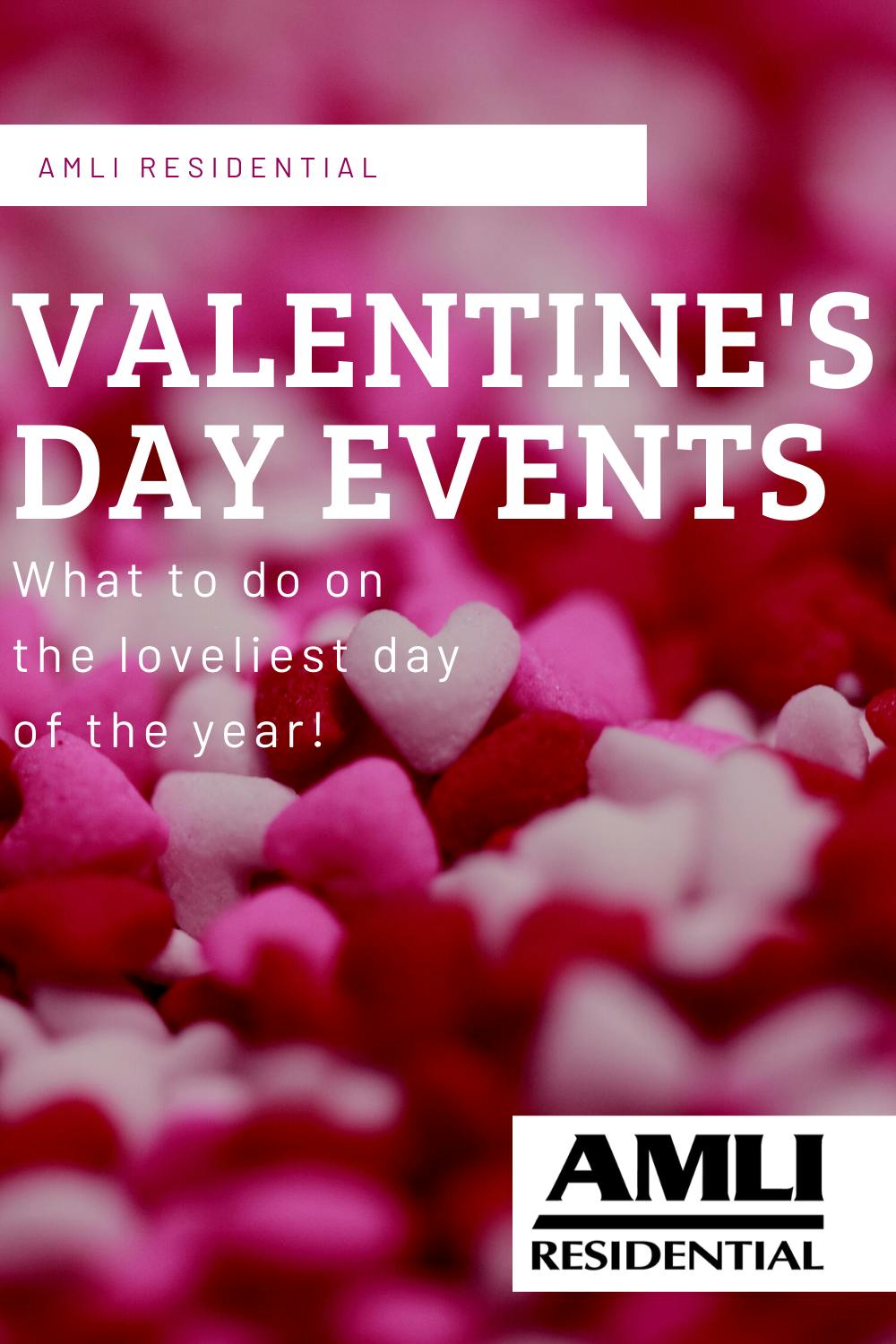 Featured photo courtesy Unsplash/Laura Ockel