34 degrees south of the equator, on Uruguay's Atlantic Coast, lies a breathtaking village where people rarely stop smiling, the forest runs right into the ocean, and time passes as slowly as chilled molasses.  Formerly a remote fishing village, the humble community of Punta del Diablo has welcomed tourism with open arms, to the benefit of the villagers and everyone who is willing to make the effort to get there.
Sleeping
Lodging is plentiful in Punta del Diablo, as this village with a permanent population of just over 300 people swells to accommodate 25,000 out-of-towners at the height of the tourist season.  When deciding where to sleep, a visitor has the choice between everything from hostels to luxury hotels.  The accommodation of choice for most visitors, however, is the cabaña, a self-contained living unit containing a kitchen, a bathroom, a sitting area, and either a bedroom or loft.  The big draw of the cabaña, however, is the spacious deck on which a hammock is strung and a traditional Uruguayan barbecue pit sits for your use.  Most of these cabins have spectacular ocean views. In the cabin I stayed in, I enjoyed a view of the sunrise over the Atlantic Ocean each morning.  Simultaneously rustic and amenable, a Punta del Diablo cabaña can suit a variety of tastes.  The two months that I stayed in Las Bossas cabaña just a five-minute walk from the water's edge were thoroughly satisfying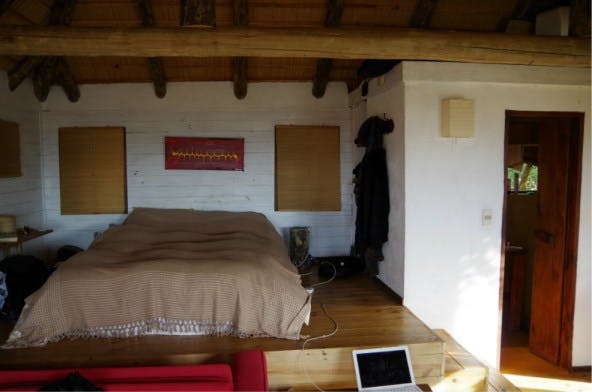 Eating
From inexpensive street food to fancy Italian food from a nationally known restaurant for less than 0 a plate, the range of food in Punta del Diablo varies even more greatly than its lodging.  Empanadas are crescent-shaped pastries filled with savory meats, cheeses, and/or vegetables.  In many parts of Latin America, they are fried. In Uruguay they are baked, cost about a pop, and can be purchased everywhere.  If you want to prepare food in your kitchen, you can find spices and a fairly wide selection of fresh produce, given Punta del Diablo's remote location.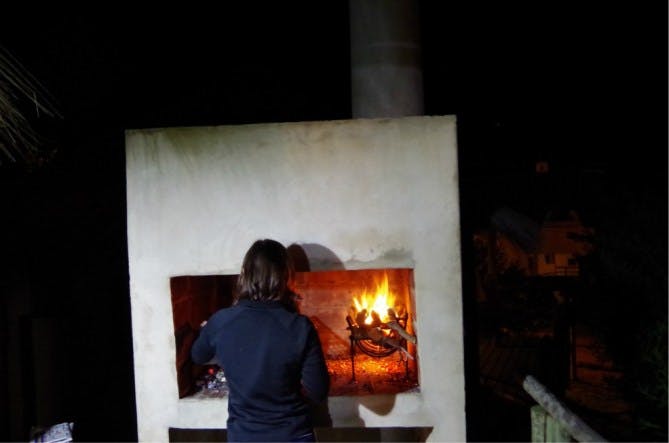 Horseback Riding
This is because Punta del Diablo lies in true cowboy territory.  Imagine how things might have looked in the southwestern United States at the turn of the 20th century, and that's Punta del Diablo.  Roads are not paved; and even though cars and motorcycles have worked their way into the transportation fabric, one out of every three or four families still uses a horse-drawn carriage as its primary mean of transport.  Visitors with an equestrian background and those looking to mount a horse for the first time can both find excellent horseback riding options at affordable prices.  Consider a ride through nearby Santa Theresa Park, along the beach, or through some of the area's spectacular sand dunes.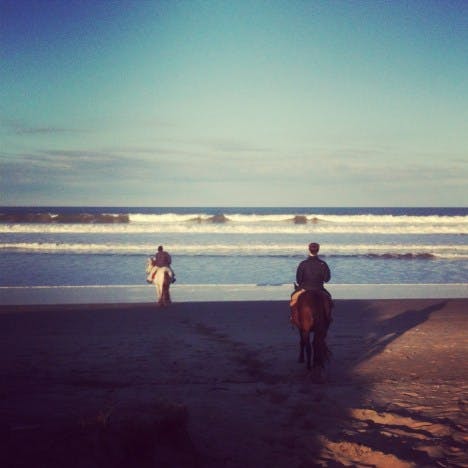 Surfing
To locals, Punta del Diablo is a fishing village.  To tourists, it is a surfer's heaven.  And no shortage of local villagers start or end their days by riding a few waves.  Surfboards and wet suits are available for purchase and for rental, and there are several surf schools offering lessons.  There are a few beaches in the area with smaller waves for beginners, but most of the beaches in the area are known to have conditions that are more suitable (ideal, even) for the thousands of surfing pilgrims who journey here annually.  While surfing may seem to be the main event, it is possible to enjoy yourself in Punta del Diablo without surfing. I know first-hand.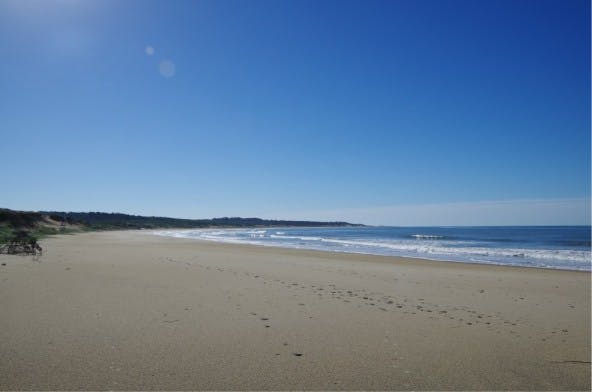 Around the Area
Punta del Diablo is the kind of place that people visit when they are looking to unwind, and you will feel your stress melting away as soon as you arrive.  No matter how long you intend to stay, you could probably be content not leaving the village (or even your cabaña) a single time.  If you are a busybody or you want to see what else is in the area since you travelled so far to get there, there are several points of interest nearby.  El Parque Santa Teresa, home to more than 2 million exotic trees–as well as several species of exotic birds and other wildlife, is just a short walk or horseback ride from town.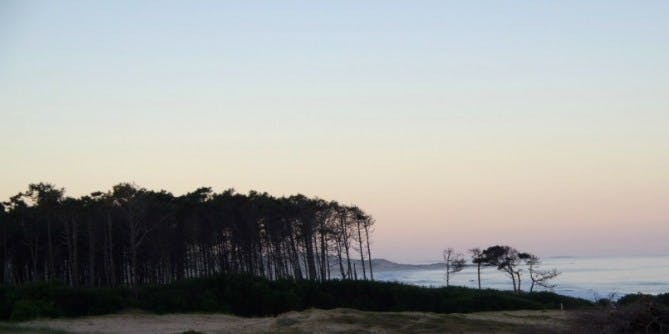 Laguna Negra, a glassy lake  located in the park, is the perfect place to watch the sunset.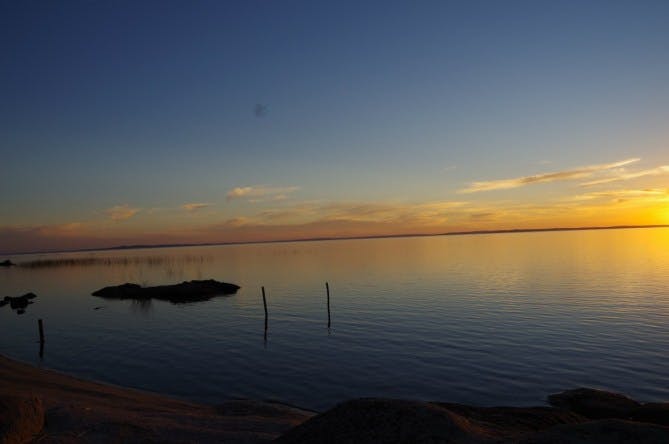 Bosque de Ombues, a forest dominated by the fascinating Ombu tree, is also nearby.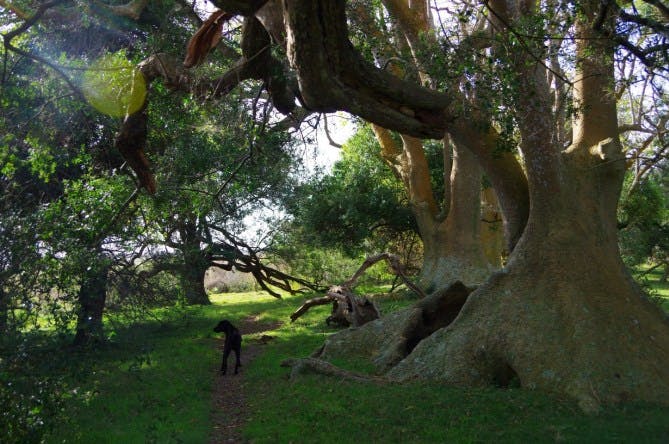 To really disconnect from the modern world, catch a bus to Valizas and then a jeep or a horse over the steep dunes to Cabo Polonio.  Here, you can rent a rustic cabin without electricity and find your true circadian rhythm.
If you have some vacation time coming up and you want a break from the fast-paced lifestyle you lead, ditch your luxury apartment home for a week or two and head down south to Punta del Diablo.  Get there before everyone else does.
October 26th: 600-830;
27th: 0915-