Valentine's Day is fast approaching, along with the inevitable "what on EARTH do I buy to make this Valentine's Day truly memorable" question. Trust us, we've all been there. 
On a day that seems to run on mass-marketed love and romance-related sales, it can be hard to find the perfect gift for the perfect someone that is different from all the other gifts on store shelves. Although the classic flowers and chocolates can never go wrong, there's just something special about a well-thought-out gift that truly means something to the person you love. 
Check out our guide to quirky Valentine's Day ideas and gifts to show the one you love just how much you care.
Quirky Valentine's Day Dates
The "cook our own meal at home (with a twist)" date
Okay, you may be thinking that the last thing you want to do on Valentine's Day is cook dinner. At home. 
Again. 
But hear us out on this one! This date idea puts a silly and funny twist on a pretty low-key date night.
Pick a meal you love; it could be a three-course meal or a five-course meal. Heck, it could be one very well constructed salad, if that's what you 're into. Just pick a meal that you will enjoy eating together and that you enjoy making, too. 
Now, the twist: depending on how complicated your meal is to cook, take turns being blindfolded while the other offers instructions. For example, if you two are baking a pie, one of you should be doing all the work while relying on nothing more than the hands-off instructions of the other. As long as you're willing to trade in perfect presentation for a fun (and, perhaps, messy) experience, then this date idea is perfect for any of you who love a good laugh. Just remember to avoid sharp knives and hot surfaces, as those are sure to put a damper on your date very quickly.
Recipe ideas for blindfolded cooking:
BONUS: Have your blindfolded date set the table with plates, utensils, flowers and glasses of wine!
The "I'm going to trust you with my new outfit" date
All you need for this one-of-a-kind date is $30, a positive mental attitude and a sense of adventure! 
Step 1: Pick a thrift store or clothing store that both of you like. Plan to spend at least an hour there before heading out to dinner reservations later that night. 
 Step 2: Decide on an amount of money you'd both like to spend on each other. At most thrift stores, $30 each ought to be more than enough for a new outfit, but feel free to go all out on your boo.
Step 3: Buy your date a new outfit for dinner. This is where it gets tricky, though. You aren't allowed to show your date the outfit until after you've bought it, so decide whether you're going to be nice or whether you're going to totally embarrass your Valentine. With great power comes great responsibility, as they say, but don't forget to have a little fun, too!
Step 4: Don your new outfits and head out to dinner! The fun of it all lies in not worrying about the way you look or if you match with each other.  Enjoy the quirkiness of the evening and, if you absolutely hate your outfit, just donate it when you're through!
The "I'm my own Valentine and I love it" date
If you're spending Valentine's Day alone, then treat yo' self to all the indulgence you'd otherwise have to split between two people. Spend Valentine's Day doing what you truly love doing, whether that's a hot yoga session, a dessert at your favorite bakery or playing video games all night long. You do you, and make sure that you have a GREAT time doing it. 
BONUS: Wait for the day after Valentine's Day, then buy all the chocolate, decorations, flowers and gifts you'd ever want at a quarter of the price. Have your own Valentine's Day with friends a day late, and you won't have to deal with full restaurants, heavy traffic or cheesy couples.
Quirky Valentine's Day Gift Ideas
Name a cockroach after your ex
If you're wondering if there's more to this gift than what's in the name, there isn't. The Bronx Zoo's "Name a Roach" program allows you to name one of thousands of cockroaches in the Madagascar exhibit, and even lets you meet them if you're there! What a great way to release all that leftover tension from previous relationships. 
In a similar vein:
What's a better Valentine's Day gift than the gift of a hundred awesome dates? The Adventure Challenge is a book full of scratch-off date ideas which take you outside your bubble and do all the planning for you. Plus, it even comes with a Polaroid camera that you can use to document your experiences! 
Give the gift of animal conservation by symbolically adopting an animal through the World Wildlife Fund. Choose from baby elephant calves, snowy owls, lion cubs, Tasmanian devils and dozens more. The virtual adoptions come with an acknowledgement letter, and many of them come with an adoption kit complete with a photo, plush toy and gift bag. After all, nothing says "I love you" quite like saving a species from extinction.
No matter how you choose to spend your Valentine's Day, we hope you have fun and feel the love from everyone you meet!
Happy Valentine's Day!
Pin It!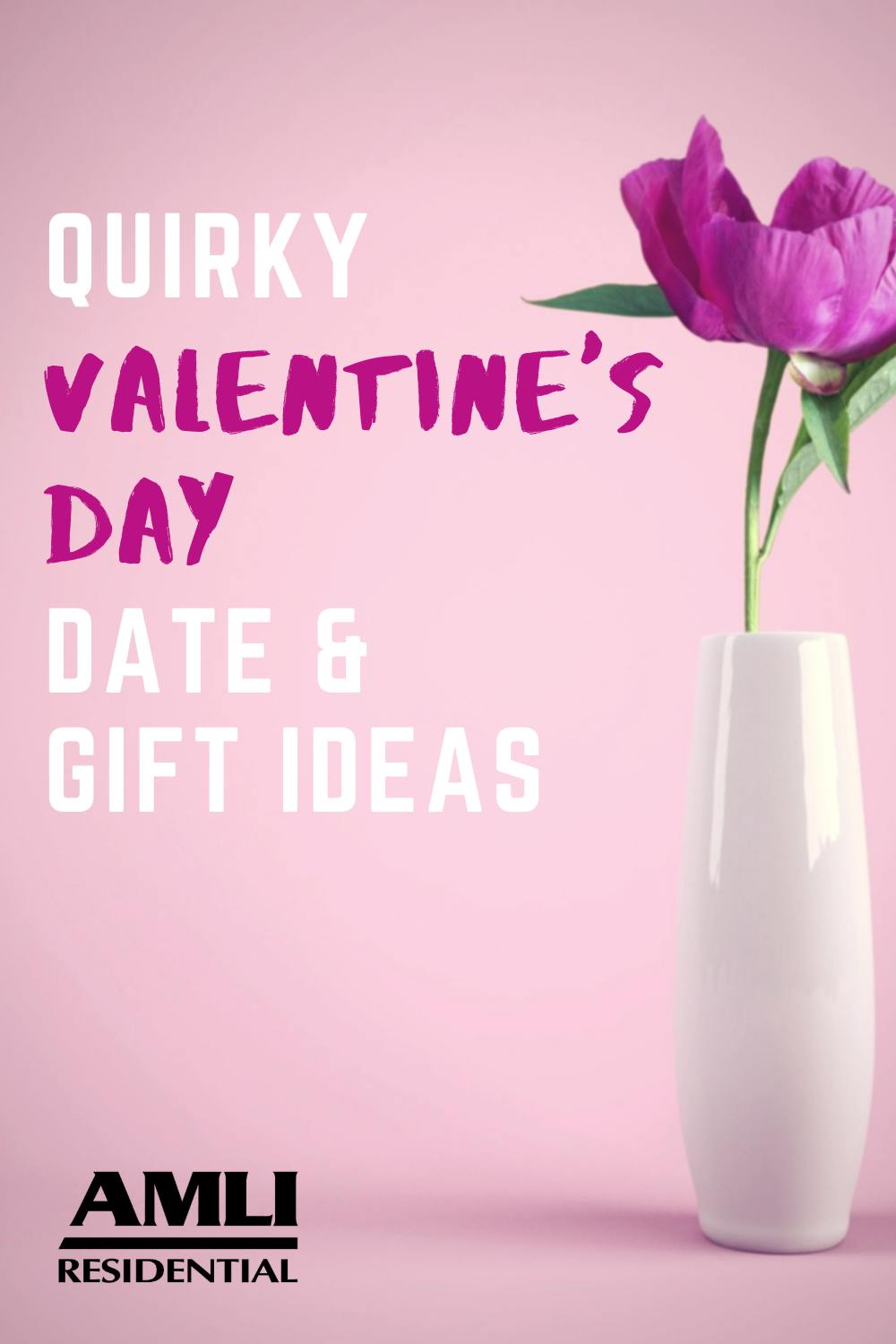 Featured photo courtesy Pixabay/Yuri_B