New Year, new you, right? While countless people have either signed up for gym memberships or been convincing themselves that kale is just as good as potato chips as of the new year, some of us have money on the mind. Many resolutions include some component focused on saving cold hard cash and cutting back on expenses. And while saving money might keep you from hitting the bar with your friends every weekend, there are still plenty of ways to enjoy your time without breaking the bank. Below, we've listed different activities that you can do in the comfort of your own apartment.
Movie marathon
Whether it's watching all eight Harry Potter movies, binging on rom-coms, or hiding under the covers during the latest thriller, movie marathons are a great way to pass the time. Invite over some friends, indulge on all of the best junk food (this means eating popcorn and candy until you physically can't anymore), and pop the top off your favorite bottle of wine. Not only can we guarantee that this will be cheaper than the six vodka sodas you were planning on ordering later, but it's a great way to catch up with friends in a setting where you won't need to be yelling over the music (depending on how loud you turn up the volume on the television, that is).
Dining around the world
When you live in an area where the dining options are endless, it's always nice to sit back, relax and make a nice home-cooked meal. Every Friday, try out a new recipe from a different culture. Whether it be Mexican, Italian or Asian cuisine, simply hop on the internet, do some searchin', and try looking for a recipe that catches your eye. Whipping up authentic meals from around the world will not only be an experience for your taste buds, but it'll allow you to tackle another resolute and sharpen your cooking skills, all while enjoying a nice (less expensive) meal in the comfort of your own home.
Rearrange your space
Although this might not sound like the most fun way to spend your free time, it's nonetheless satisfying to see your apartment in a new light. Freshen up your space by giving the place a mini makeover! Move around furniture, add in some decorations and find a fit that makes you happy. Moving all of your heavy furniture will give you the chance to finally clean all those hard to reach areas. Not to mention it could help in evening out the pesky furniture dents in your carpet!
Game night
Board games, drinking games, trivia games…the options are unlimited! Invite some of your besties over, crack open a few cold ones and get to gaming! Below are a few games we like that you and your friends could play:
Game night is a guaranteed way to make sure you have a few good laughs and create some memories without spending a ton of money. Order some takeout pizza and get ready for a great night!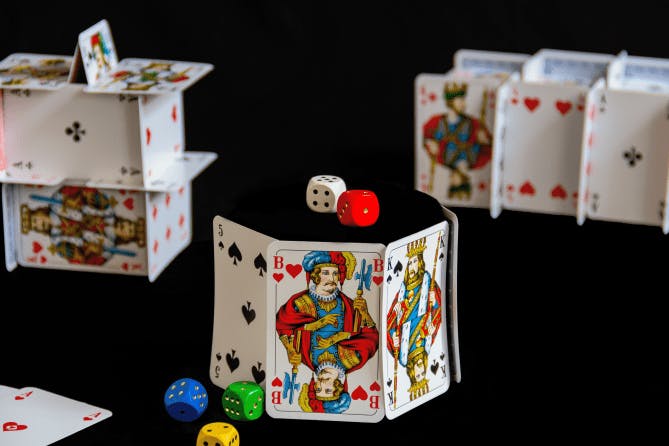 DIY apartment decorations
For those of you artistic folks who are interesting in glamming up and transforming your apartment without spending the big bucks, there are plenty of do-it-yourself activities that will keep you busy and make you proud once the end product is complete. Check out these DIY projects for small apartments, ranging from creating your own rustic headboard to wine holders and chalkboard frames. It's a great way to spend some tome, a better way to freshen up your apartment and a promised way to save money!
Like what you see? Stay up to date with the AMLI blog for more!