If you live in our luxury Houston apartments, then you already know that Houston is a pretty historic place. It used to be the capital of Texas before it was moved to Austin in 1839, and it still serves as one of Texas' bright cities of promise and innovation. 
Houston's entrepreneurial history started even before the city was founded. Brothers John and Augustus Allen traveled to Texas to buy and settle on land around the Galveston area in hopes of creating a thriving town and establishing a capital for Texas. They ended up buying 6,642 acres of land around the Buffalo Bayou and decided to build a city there, despite there being no clear promise of success. 
The brothers practically threw up a town in what seemed to be no time at all. They built a two-story capitol building in hopes that the new Texas congress would move their headquarters to the town which, sure enough, they did. They built a theater in just a few weeks. Soon, Houston (named after their good pal, Sam Houston) was growing faster and faster, and even though Houston did not remain the capital of Texas, the city firmly established itself as a hub for commerce and trade in Texas.
Since the city's earliest beginnings, Houston has been full of people who have dreamed of bigger and brighter things. It's no surprise, then, that the city has been the home to a wealth of other inventions in its overall history. 
So, here are a few things that you might not know were invented in Houston.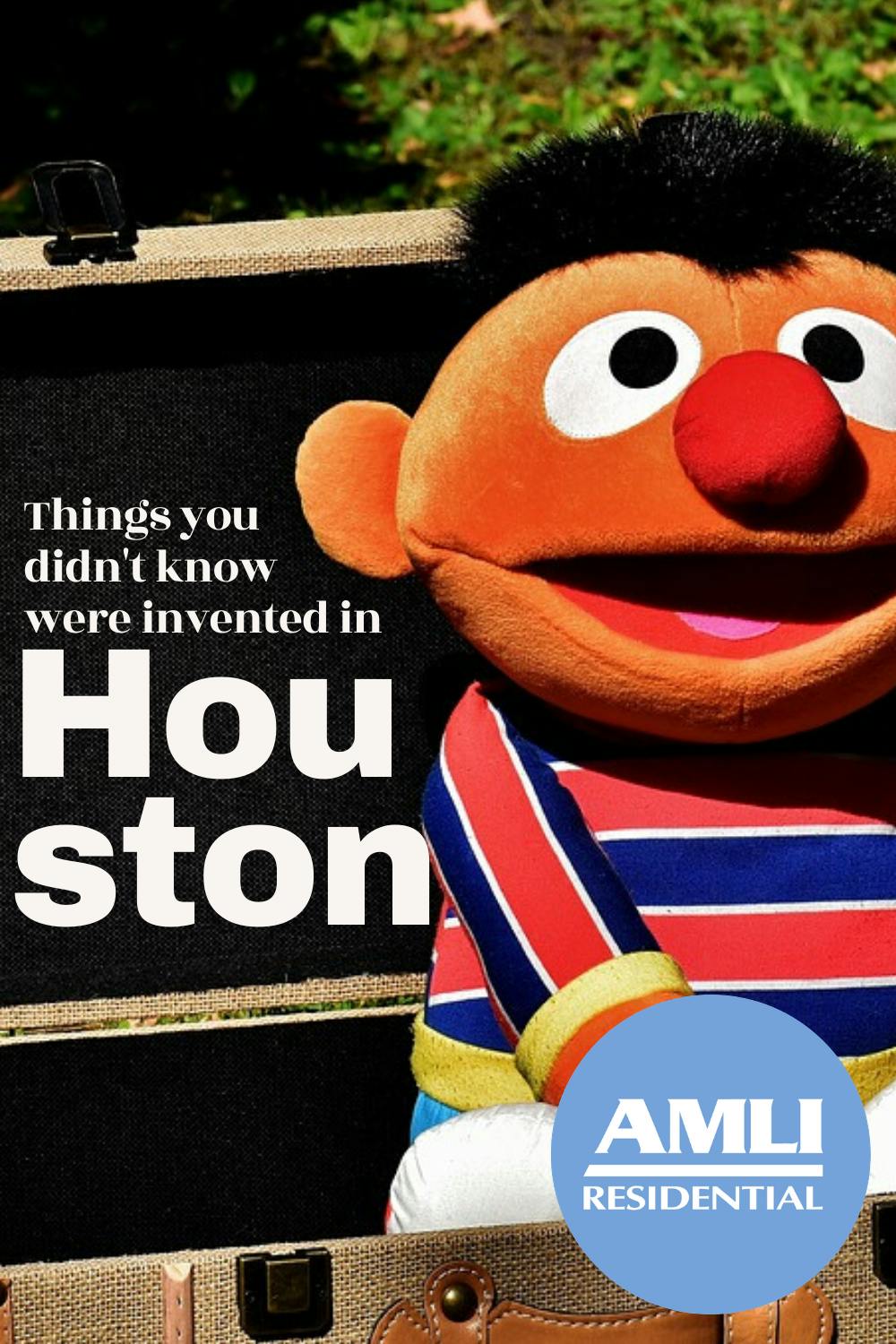 Things that were invented in Houston
Breast implants
Houston doctors Thomas Cronin and Frank Gerow first got the idea for breast implants in 1962 when they jokingly compared the plastic texture of a blood bag to a breast. The metaphorical light bulb went 'ding' and the world of silicone implants has never been the same since. 
The Weed Eater
Did you know that the very first Weed Eater was made out of an old popcorn can and a few nylon bristles?
George C. Ballas, Sr. founded the company Weed Eater after he invented the trimming device in 1975. He got the idea for the now-popular piece of yard equipment after seeing the spinning nylon bristles at an automatic car wash.
Domed stadiums
Have you ever been to the Astrodome? It's about 20 minutes from our River Oaks apartments. 
When the Astrodome was completed in 1965, it was considered to be the 8th Wonder of the World because of its sheer size and luxurious amenities. The Astros baseball team and the Oilers NFL team used the stadium until 2000 and 1997, respectively.
Domed stadiums became all the rage for a while, but by 1994 when the Astros removed the stadium's symbol from their logo, the domed stadium design was losing its appeal. Montreal's Olympic Stadium built a retractable roof in 1976, which encouraged architects to design more creative designs other than domes. 
The dome stadium design has become less and less popular over the years for a multitude of reasons. Weather had no part to play in the football and baseball games, and the predictability of the environment quickly became a bore. The noise level inside the stadium was impossible to control, and the roofs were tricky to repair and maintain.
While domed stadiums are no longer the sought-after game experiences they once were, the Astrodome stands as a monument to a new wave of sporting arenas and to the wonders of modern architecture.  
Condensed milk
Galveston land surveyor and inventor Gail Borden invented two condensed foods. His first, condensed meat, did not take off well because of its strange taste and texture. His second invention, though, was a hit, and soon condensed milk was available nationwide. 
Borden invented condensed milk in 1853 so that milk could be stored for more than a few hours before going bad. 
Fajitas
Foods evolve over hundreds of years as cultures interact with each other. Although Spanish and Mexican recipes have been intertwined with classic Anglo recipes since Europeans arrived in the Americas, the modern-day "Tex-Mex" has not been around all that long. A book about American foods talks about the fajita being introduced at Ninfa's restaurant in Houston in 1973.
If you want to visit this iconic restaurant, you can find The Original Ninfa's on Navigation just east of Downtown Houston. It's just 10 miles away from our apartments in Montrose!
Public television channels
KUHT channel 8 was the first public television station in the United States. The station's founder, Dr. John C. Schwarzwalder, founded the station in 1953 as the first educational, non-profit television station featuring televised college credit classes free of charge. By 1970, the station's successor PBS (the Public Broadcasting Service) was airing a little show some of you might remember as 'Sesame Street.'
Thanks, Houston!
Before mobile stroke units were invented, stroke patients had to be transported to CT scanners in order to be examined. The Texas Medical Center created the very first mobile stroke unit in 2014 and equipped it with an on-board stroke neurologist. These mobile stroke units gave patients a much shorter time-to-treatment than if they were transported to the hospital,
Maybe you knew about some of these inventions' origins, and maybe you didn't. Either way, AMLI's Houston residents should be proud to live in a place where innovation and entrepreneurship have flourished so well. Who knows what we could add to this list in the next few years?
Pin it!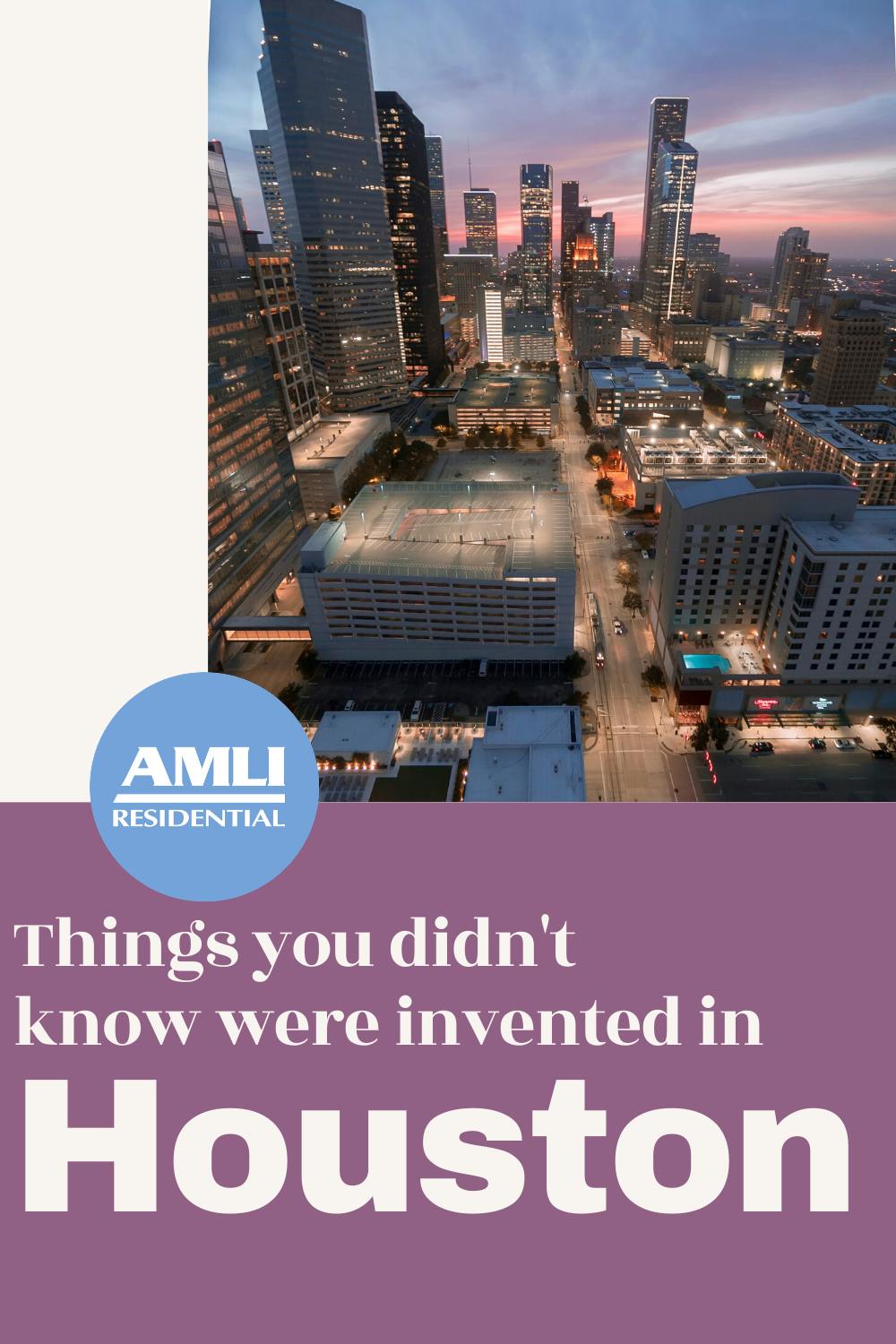 Featured photo courtesy Pixabay/Alexas_Fotos