From our new AMLI Mark 24 luxury northwest Seattle apartments to AMLI Flagler Village, a premium downtown Ft. Lauderdale apartment community, AMLI Residential manages some of the most desirable luxury apartment communities in the country.  The benefits of making a home at an AMLI apartment community, however,  do not stop with the provision of a comfortable and luxurious living space in a prime location.  To learn about some of the many perks that AMLI apartment residents enjoy, make a crack at the list below.
Location
Regardless of whether you are looking to be in the heart of your city's downtown action or you would prefer to be removed from the hustle and bustle albeit well-connected via road networks or efficient public transport, AMLI Residential has an apartment community with a location that is just right for you.  Our luxury apartments have some of the best locations of any residences in Atlanta, Austin, Chicago, Dallas, and several other cities.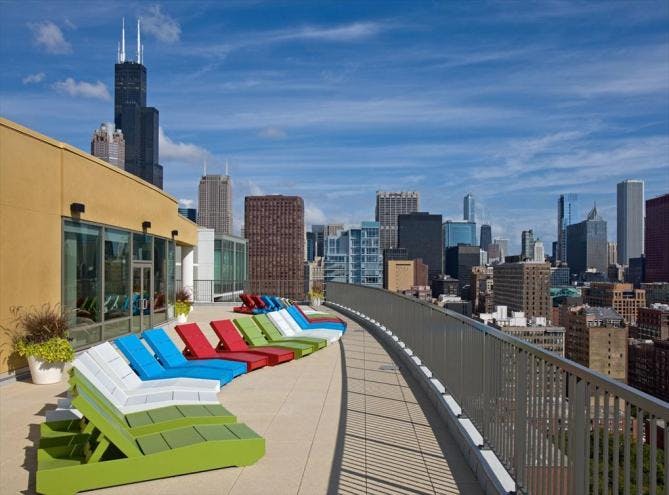 Amenities
From resort-style swimming pools and outdoor grilling stations to fully equipped fitness centers that are open around the clock, AMLI's signature amenities enable residents to live a life where every convenience is at their fingertips.  Once you are all moved in, you will no longer be able to use "the gym is 15 minutes away" as an excuse not to work out.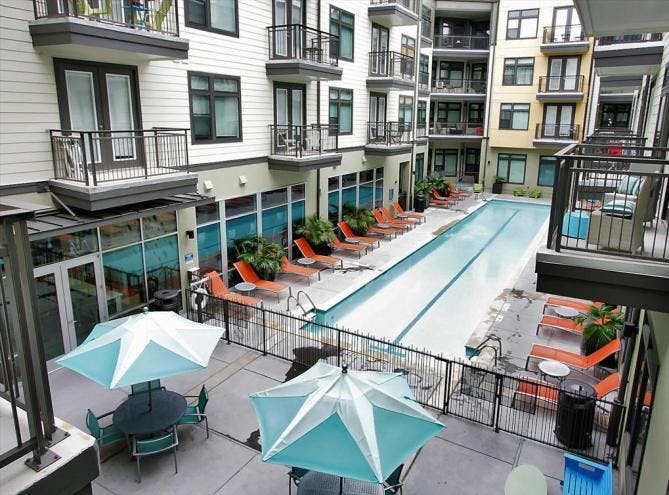 State-of-the-Art Appliances
Here at AMLI, we know that the kitchen and the bathroom are two of the most important rooms in any home.  For this reason, we focus on these rooms when designing and remodeling our luxury apartment communities.  While specifications vary from community to community, an example of what you can expect from your kitchen is a gourmet chef's set-up with an island for food preparation and the whole range of stainless steel appliances.  Meanwhile, the bathrooms in many of our luxury apartment homes include spacious vanities, oval garden tubs, beautiful tile surrounds, and stand-up showers.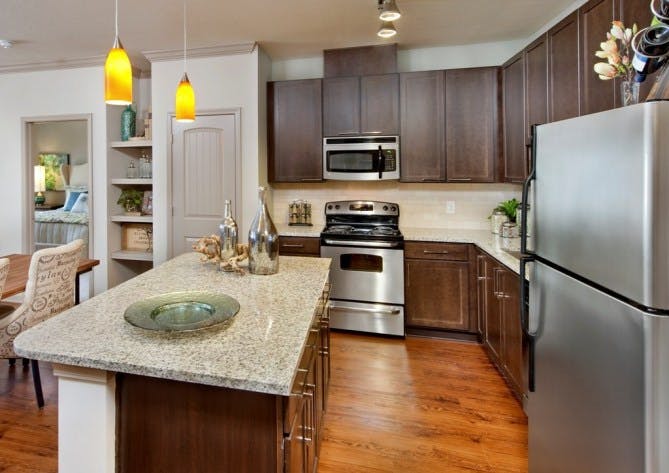 Designer Decor
From espresso hardwood flooring to designer countertops and light fixtures, the elements of an AMLI luxury apartment blend together seamlessly to create an atmosphere that even an experienced interior designer could appreciate.  Living in such a well-appointed space can actually improve your quality of life, and is sure to impress your friends.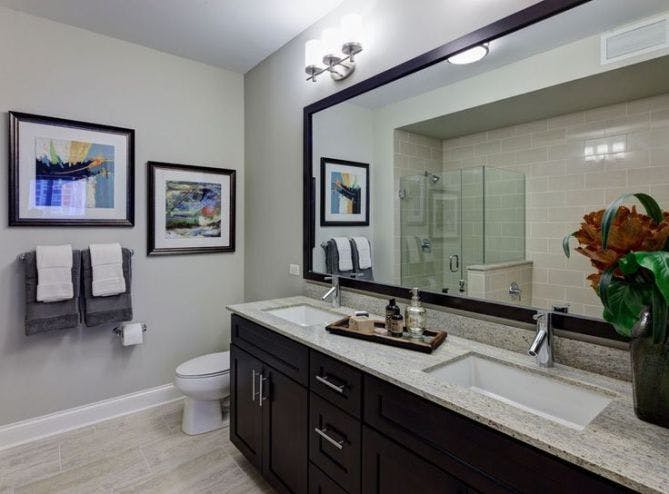 Low-Maintenance Living
A hallmark of luxury apartment living is that residents don't have to worry about general property maintenance or repairs.  Whereas a homeowner who wants to cultivate and maintain a beautiful landscape must hire a landscaper or invest time and effort into caring for his lawn and garden, an AMLI apartment resident enjoys well-maintained grounds and a meticulous pool and sun deck without having to allocate time, energy, or money to property maintenance or upkeep.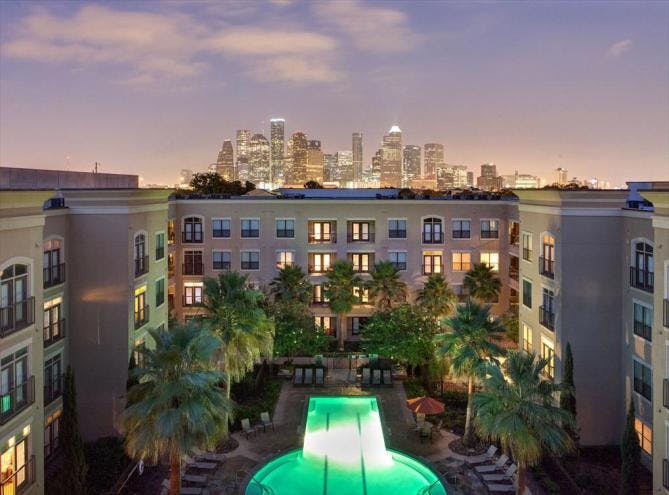 Amenable Public Spaces
From hosting a championship game viewing party in the clubhouse to finishing up some work you've brought home in the productivity-conducive atmosphere of the community business center, there are a number of functions for which the well-appointed public spaces in AMLI's luxury apartments are appropriate.  All of AMLI's community amenities are attractive. Others are extravagant.  But all of them share a common purpose: to enhance the living experience of AMLI's residents.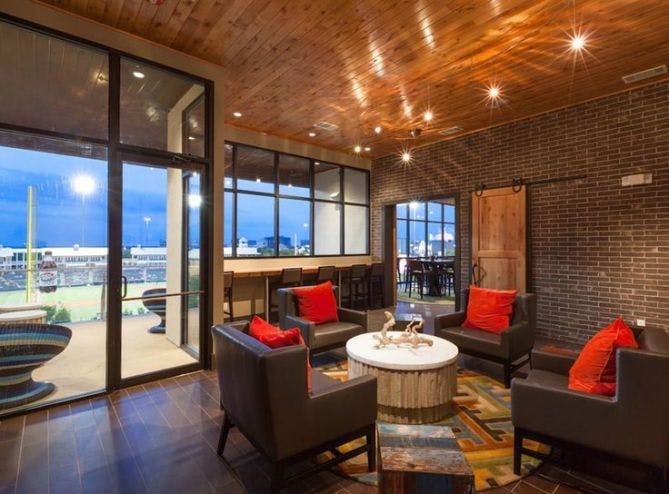 Healthy, Green Living
AMLI Residential is committed to preserving the environment and conserving resources.  Our newest apartments are Leadership in Energy and Environmental Design (LEED) certified, which means that they were built with sustainability in mind.  We promote recycling, use of public transportation, and other green initiatives.  Our residents also enjoy  high energy efficiency and excellent indoor air quality as a result of our state-of-the-art air filtration systems.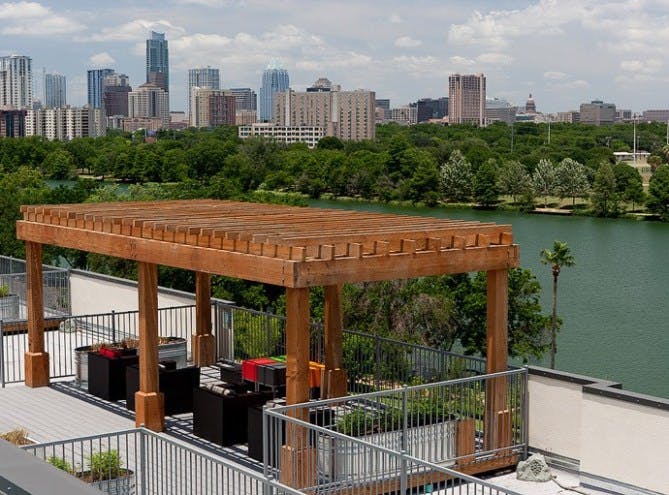 Pet-Friendly Living
Pet owners often struggle to find a luxury apartment in which they are allowed to raise their pets, let alone do so comfortably.  Not at AMLI.  Many of our communities are pet-friendly with plenty of room on-site where pets can play and enjoy the outdoors.  Some of our luxury apartments even have on-site pet spas, making grooming your pet as convenient as going to the community fitness center.
AMLI Perks
One benefit of luxury apartment living that is unique to AMLI apartments is automatic membership in the AMLI PERKS program.  Since the program was founded, the people at AMLI have been working hard to form exclusive partnerships with local businesses and organizations.  The result of these efforts is that you get to save money at select local businesses and franchises of national chains.  Perks range in value from 10% off an entire order at a highly-rated restaurant to getting one pizza free when you buy another at your local pizza parlor.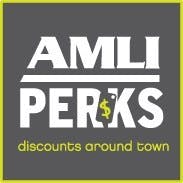 Value
When it comes down to it, few living arrangements can rival AMLI's luxury apartments in terms of the value they offer per dollar spent.  As an AMLI resident, you will enjoy all of the aforementioned benefits at an affordable price that will enable you to live comfortably without spending all of your disposable income on rent or a mortgage.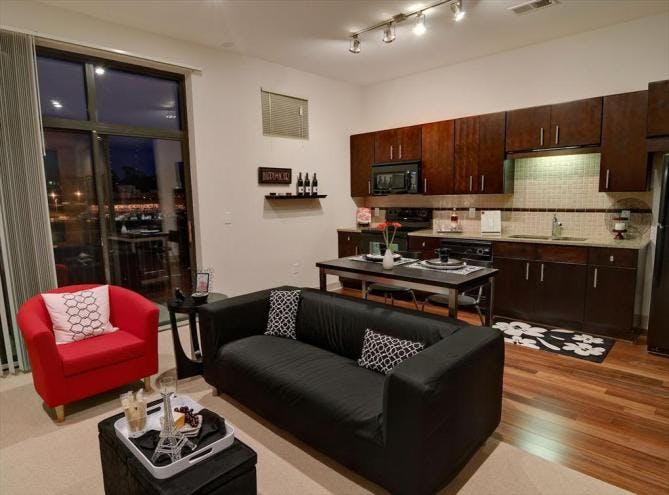 Through the advantages, amenities, and conveniences discussed above, AMLI Residential makes it easy for residents to Live Life + Love Life in its luxury apartment communities.  So what are you waiting for?  If your current lease is almost up and you want to upgrade to surroundings that are fully compatible with your lifestyle, be sure to check out an AMLI apartment community in your area.