Home to some of the longest inhabited lands on earth, Peru is a country with a rich history, long-standing traditions, and a diverse amalgam of fascinating cultures.  Throw in Peru's geologic diversity, breathtaking landscape, low prices, and world-class food, and it is no wonder that Peru is the second most visited country in South America after Brazil.  AMLI blogger Jason  recently spent a month in Peru, and was thrilled to be presented with the opportunity to write a bit about the sights that he saw, the adventures he embarked on, the food that he ate, and the travel tips that made getting around and spending only a fraction of what he does in the States each day so easy.
Places to See:
Arequipa
Nicknamed "the white city" for the stone from which many buildings in the city are built, Arequipa is the best preserved example of Spanish colonial architecture in Peru.  It has a picturesque city center, a bustling trade market, and plenty of street vendors and restaurants to satisfy your every culinary craving.  For everything that there is to see and do in the city of Arequipa, there is another thing to see and do just outside of the city.  Arequipa is surrounded by three massive volcanoes, each of which outdoor recreation operators have organized treks and downhill mountain biking at.  It is also a great destination for whitewater rafting and the closest city to the Colca Canyon, the second deepest canyon in the world.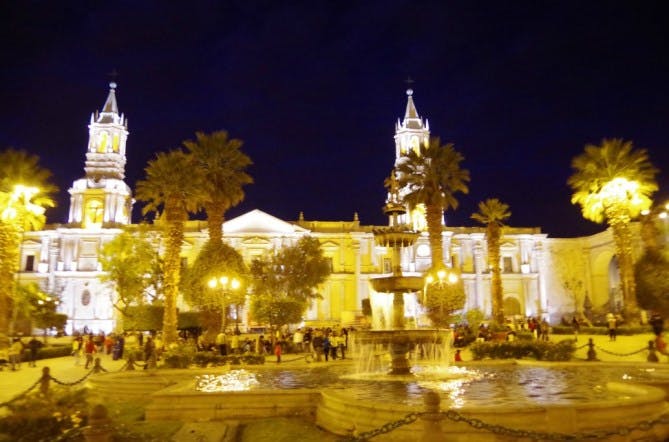 Puno
Because it sounds a bit funny to native English speakers, Lake Titicaca has gained renown throughout the English-speaking world–along with the likes of Kathmandu and Timbuktu.  For travelers looking to visit this large, high altitude lake from Peru (much of the lake belongs to Bolivia), Puno is the   At 12, 556 feet, Puno is as breathtaking for its views as it is for its altitude, and that's saying something.  The city's 100,000-strong population is wedged in between the foothills of Andean Mountains and the massive and beautiful Lake Titicaca.
A trip to Puno is often accompanied by a visit to one of the Uros floating islands, where indigenous villagers have made their livelihood fishing and weaving handicrafts for centuries.  Stay the night on one of the Uros islands, and you will be treated to an evenings of authentic folklorico (read: traditional singing and dancing) that you will not soon forget.
Cusco
The former capital of the Incan Empire, Cusco is the city that cannot be missed on a visit to Peru.  Exceptionally well preserved, the entire city has been awarded UNESCO World Heritage Site status.  Even today, Cusco is the cultural center of the Quechuan people–Peru's largest indigenous group.  The sights, sounds, smells, tastes, and feels one can experience in this city make Cusco a worthwhile destination in its own right.  The fact that Cusco is the starting point for exploration of Macchu Picchu, the Sacred Valley of the Incas, and a multitude of impressive and mystical Incan ruins, only give travelers further reason to visit.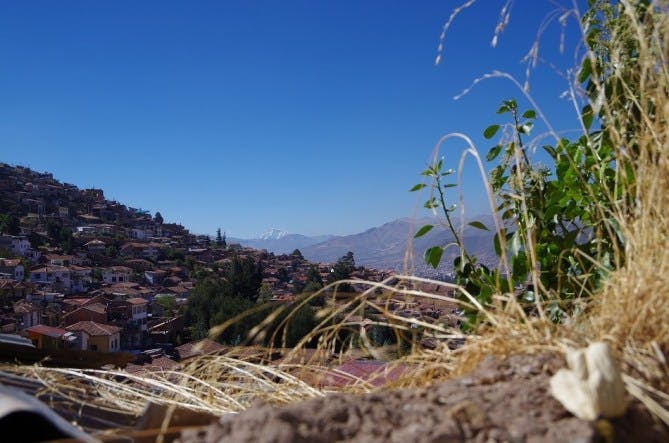 Lima
As the capital, largest city, and commercial center of Peru, Lima is also worth a visit.  Chance are that you will have to fly in and out of Lima when you arrive and depart Peru anyway.  The city has a wealth of well-preserved colonial architecture, beautiful parks, a dramatic Pacific Ocean coastline, and world-class cultural events.  It is also arguably the best place to sample the diverse and mouthwatering cuisine of Peru.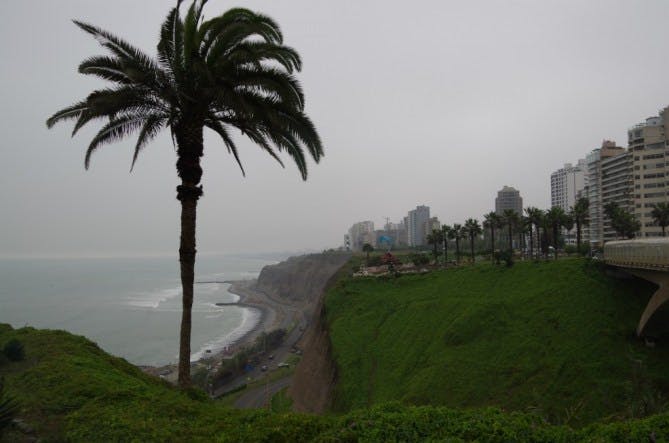 Huaraz
Nestled in a valley near Peru's scenic Cordillera Blanca, visitors to Huaraz can glimpse snow-capped mountains from just about any point in the city.  Because of its proximity to trails such as the Huayhuash and Santa Cruz, Huaraz is popular among climbers, hikers, and trekkers.  Other highlights in and around Huaraz include thermal baths and surreal-looking turquoise lakes.  Huaraz is also supposed to be the best place to try picante de cuy, or spicy guinea pig, a Peruvian delicacy.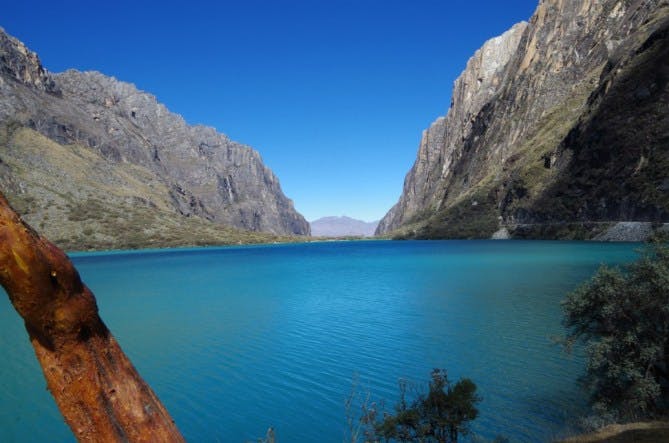 Mancora
Beloved by surfers and beach bums around the world, Mancora is a beautiful beach town situated on Peru's northern coast.  Its sea-level altitude and proximity to the equator mean that visitors can sun and surf all year long.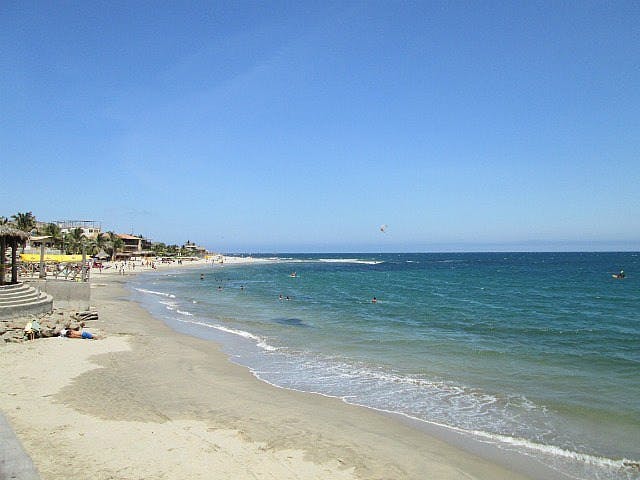 Getting Around
Flying between cities in Peru can be pretty expensive, a fact of life there that makes many travelers opt to travel by bus.  Not only does traversing Peru's landscape by bus provide one with the opportunity to marvel at the ubiquitously stunning scenery.  It can also be extremely comfortable, with some bus lines offering seats that rival first-class airline cabins.  I traveled from south of Peru to the north exclusively by bus, and can attest to the comfort and amenities provided by Cruz del Sur.  I was served delicious hot meals with unlimited soft drinks, tea, and coffee on all rides, and usually had a personal electronic system, WiFi, and access to a power outlet.  The seats are spacious and comfortable, with legrests and the option to recline until the seat has transformed into a perfectly horizontal bed.  Sleep was never hard to come by on these bus rides, except for when it was interrupted by the BINGO game passengers could play in the hopes of winning a free bus ticket.
Outdoor Activities
Trekking
Home to a large section of the Andes Mountains, fertile valleys dotted by natural hot springs, and Amazonian jungle, Peru is a trekker's paradise.  While I was there, I completed a five-day trek that took my group from low-lying jungle to alpine mountains to glacial moraine and back down.  On the last morning of the trek, we were rewarded with an unforgettable sunrise over Machu Picchu, the crown jewel of the Incan Empire and one of the most impressive architectural feats in the history of mankind.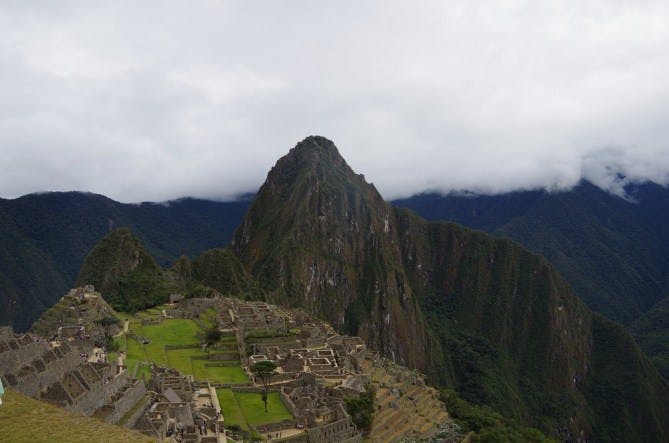 I also embarked on a shorter "lake trek" in the northern region, during which I hiked along two of the most stunning–if not the two most stunning–lakes I have ever seen: Laguna Llanganuco and Laguna 69.  This trek is ideal for the comfort traveler, as it can be completed as a day trip from Huaraz and requires no camping.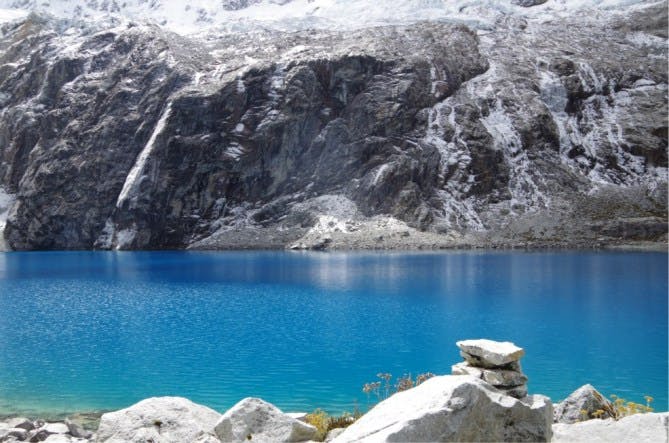 Rafting
From the Rio Chili in the south to the Rio Bamba that runs below Macchu Picchu and through the Sacred Valley, Peru has a multitude of whitewater rafting options.  Reputable operators use only the finest equipment, and I can testify that I felt exceptionally safe on my rafting trip.  Rafting options abound for beginners and professionals alike, with rapids ranging from Class 1 to Class 5.
Downhill Biking
Mountain biking and cycling are also popular in Peru, with downhill volcano rides a highlight for many visitors.  Strap on your helmet and ascend to 18,000 feet before mounting your bike and working your way down Chachani or Misti outside Arequipa.  Soak in the scenery and fresh air as you speed down one of the world's highest volcanoes, glimpsing other tall peaks, wildflowers, and fascinating geologic formations the entire way down.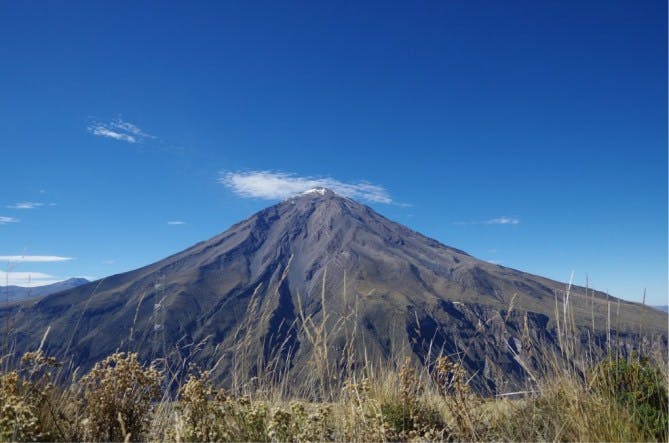 Horseback Riding
Another popular outdoor activity in Peru is horseback riding.  From the deep canyons and valleys in the south to the verdant terrain surrounding Macchu Picchu to its beautiful beaches in the north, Peru has a wealth of scenic landscape that can be made even more beautiful when seen from horseback.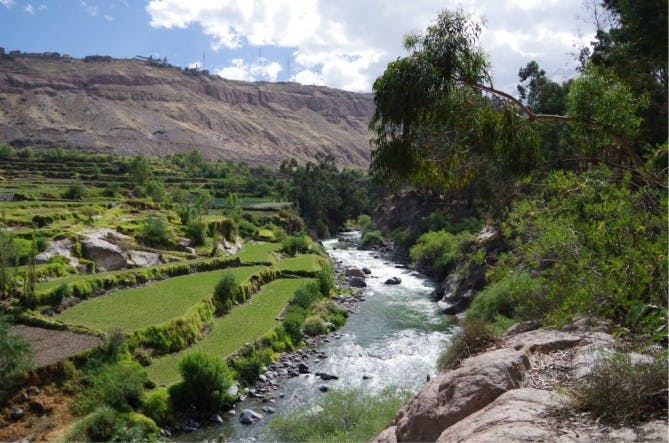 Eating
Considering its reception by professional food critics and travelers from across the globe, Peruvian food has remained far underrepresented in the explosion of ethnic food that has struck the United States.  According to several different rankings, Peruvian food is the best national cuisine there is.  At the World Travel Awards held in April, Peru was honored as the "World's Leading Culinary Destination."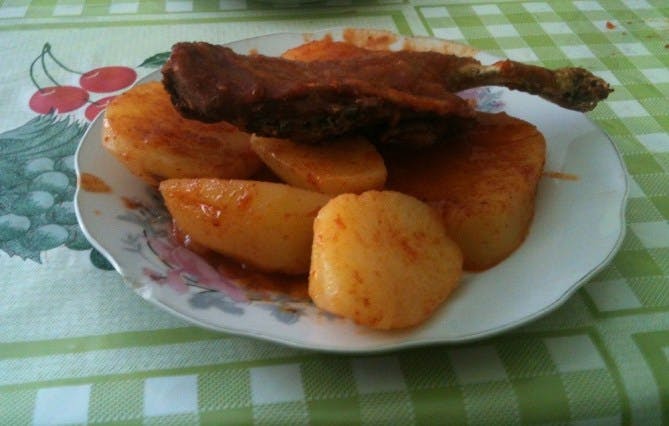 A combination of factors contribute to the wonder that is Peruvian food, including an abundance of top-notch produce and international influence.  In fact, Chinese-Peruvian food, ubiquitous throughout Peru, existed long before the concept of "fusion" food caught on.  At any of Peru's tens of thousands of Chifa (Chinese-Peruvian) restaurants, one can find tasty Chinese dishes made with local ingredients, which offer differ from those found in Chinese food.  This cuisine is typically prepared by descendants of migrant laborers from China who have learned the art from their parents.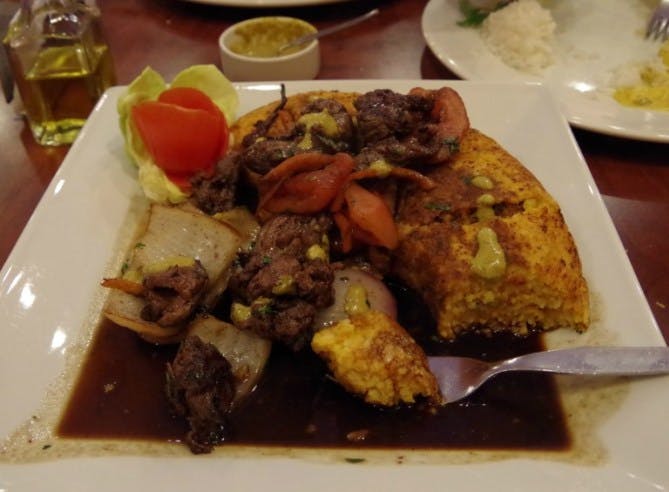 As a travel destination, Peru has so much to offer.  In addition to its unrivaled scenery and fascinating culture, Peru is known for the warmth and genuineness of its people, who are generally eager to help tourists and intent on ensuring that visitors have a nice time in their country.  The things I did and saw in Peru are just a sample of what the country has to offer.  If beauty, adventure, warm hospitality, and culinary pleasures are what you look for in a vacation, then consider heading to the southern hemisphere.  Consider a visit to Peru. Live Live + Love Life to the fullest.  Create memories that you will treasure forever.