There's nothing more refreshing than a stream of warm sunlight shining through your apartment. Having natural light shining through your home can immediately make you feel more relaxed and peaceful, especially after a long day at work or in the cold early mornings. Not only is natural light good for you, but it's also good for your wallet, as it provides an electricity-free option for lighting your home.
It can sometimes be tricky to increase more sunlight into an apartment space, as you don't have too much control over the structure of the building or the direction of the sun. However, there are plenty of simple ways to introduce more sunlight into your apartment without any risk to your lease agreement, and that's where we come in.
At AMLI, we are committed to sustainability, as you already know. In addition to our LEED-certified buildings and green initiatives, most of AMLI's rental apartments and townhomes offer large windows to let in plenty of natural light. The more sunlight in your home, the less you end up spending on lamps and electricity to light your apartment. This is another reason that AMLI residents may spend less on utilities than other apartment communities. 
Take full advantage of all this natural light by finding ways to draw the light into every corner of your apartment; you'll be surprised at all the little things you can do to bring light into your home without ever plugging in a lamp. Plus, all these tips are 100 percent renter-friendly, so don't worry about losing that deposit at the end of your stay!
Let's get going! 
Why is natural light good for us?
Natural light is one resource that we tend to take for granted sometimes, even though we constantly benefit from it. It turns out that our brains and hormones are affected by light and darkness, so there's a reason you feel happier after being in the sunshine for a little while. When our eyes pick up on sunlight, our brains release serotonin, also known as the "happy hormone." More sunlight generally means more happiness, which is why we tend to feel more down in the darker days of winter. 
That being said, it's important that our homes have enough light to keep us in good spirits. We spend more of our time at home than anywhere else, so making sure that space is your happy space is really in investment into your health and future well being.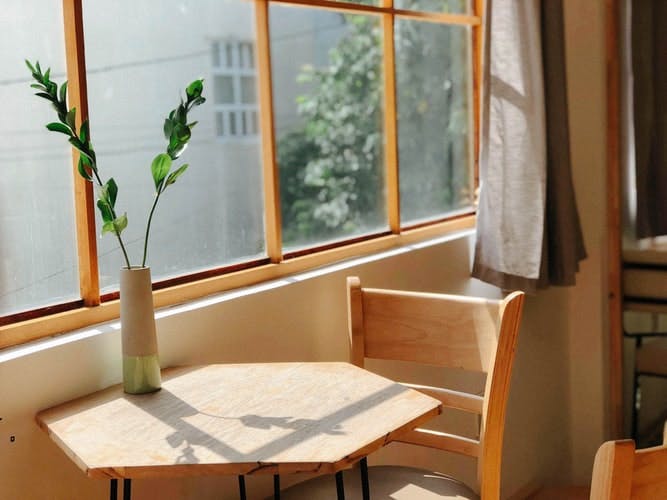 How to light your home with natural light
Invest in some stylish mirrors
A well-placed mirror can do wonders for the darker corners of your apartment. Not only do mirrors make your smaller spaces look bigger, but they can bounce natural light all around your apartment with such ease that you'll wonder why you never bought one earlier. 
Mirrors are such a stylish accessory and decor piece that there is guaranteed to be at least a dozen that you'll fall in love with. Check out local thrift shops if you're into larger, more antique mirrors, or try out stores like Wayfair, At Home or Lamps Plus. 
TIP: Mirrors can be heavy! Use Command Strips or check with your landlord to see what you can use to hang up your mirrors before you buy.
Use reflective materials for bathroom and kitchen backsplash
If you've read our ultra-handy article on removable wallpapers for renters, you'll already know that removable wall decals are the easiest and safest way to add a touch of flair and style to your rental apartment without risking your deposit. Where there's a wall, there's a way, as they say (do they say that?). Lighter colors reflect light more than darker colors, so use a light, bright color that will make your space look more open and less cluttered, like a glossy white or smooth eggshell. Check out this article on how to create a faux-tile backsplash to your kitchen or bathroom!
If you have backsplashes that you love as-is, then don't cover them up! Instead, just keep them clean and shiny by regularly wiping off grease and dust. The shine will make a small difference to the amount of reflected natural light, but it's more than nothing!
Less is more
When it comes to having a well-lit apartment, less really is more. If your furniture is bulky, dark and positioned in a way that blocks the light, then you're missing out on so much existing natural light. 
Reposition your furniture so that the light streaming in from your windows travels as far as possible. Notice the dark corners of your home, and see if anything is casting shadows or stopping the light from reaching it. If you have big bookshelves, large couches or dark curtains, consider rearranging your furniture around or swapping them out for more minimalist designs that take up less space. Use light or white curtains that allow some light to shine through while still dimming your rooms enough to your liking.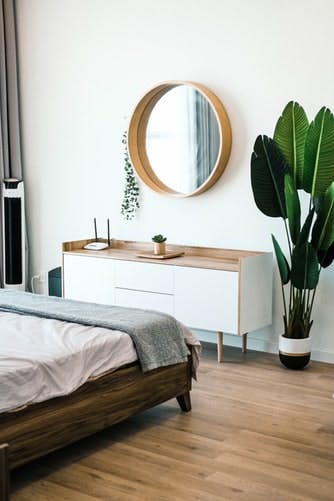 Use dimming light bulbs
Using dimmable light bulbs allows you to use the exact amount of energy you need to light your home, especially when the natural light starts to fade away. In the mornings and evenings, when the sunlight is only at half its strength, supplement the remaining light with a dimmable bulb that works with your sunlight, not against it. Many dimmable bulbs can be controlled from your smart devices, too, which makes saving energy not just economical, but fun, too! 
Here are a few smart dimmable light bulbs:
We all love a little sunshine in our life, especially in our homes. The more natural light you have in your home, the less energy you use to power artificial lights, thereby lowering your energy bill and making your home a little more sustainable. Use these tips to make your apartment, and your life, a little sunnier in the long run!
Pin it!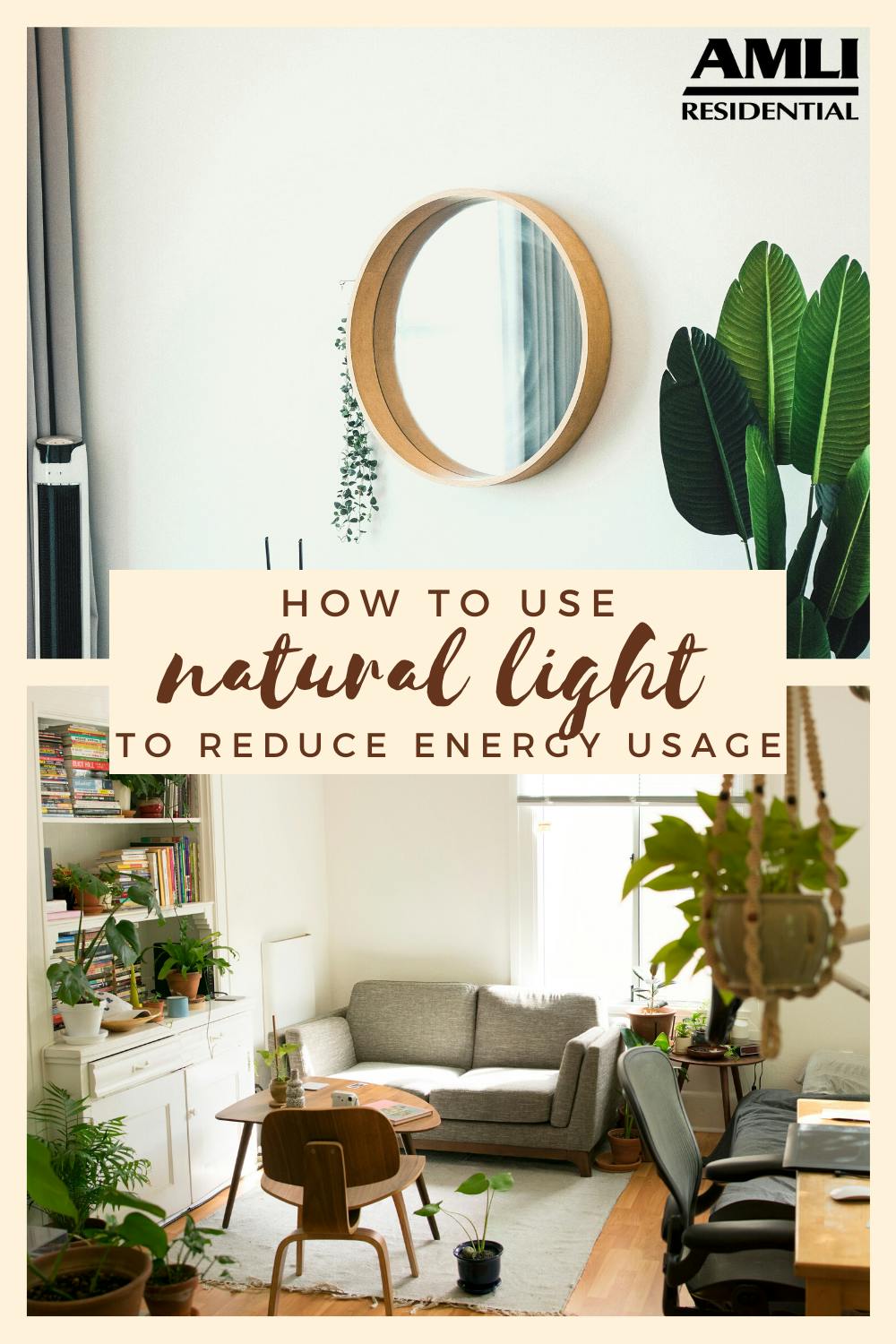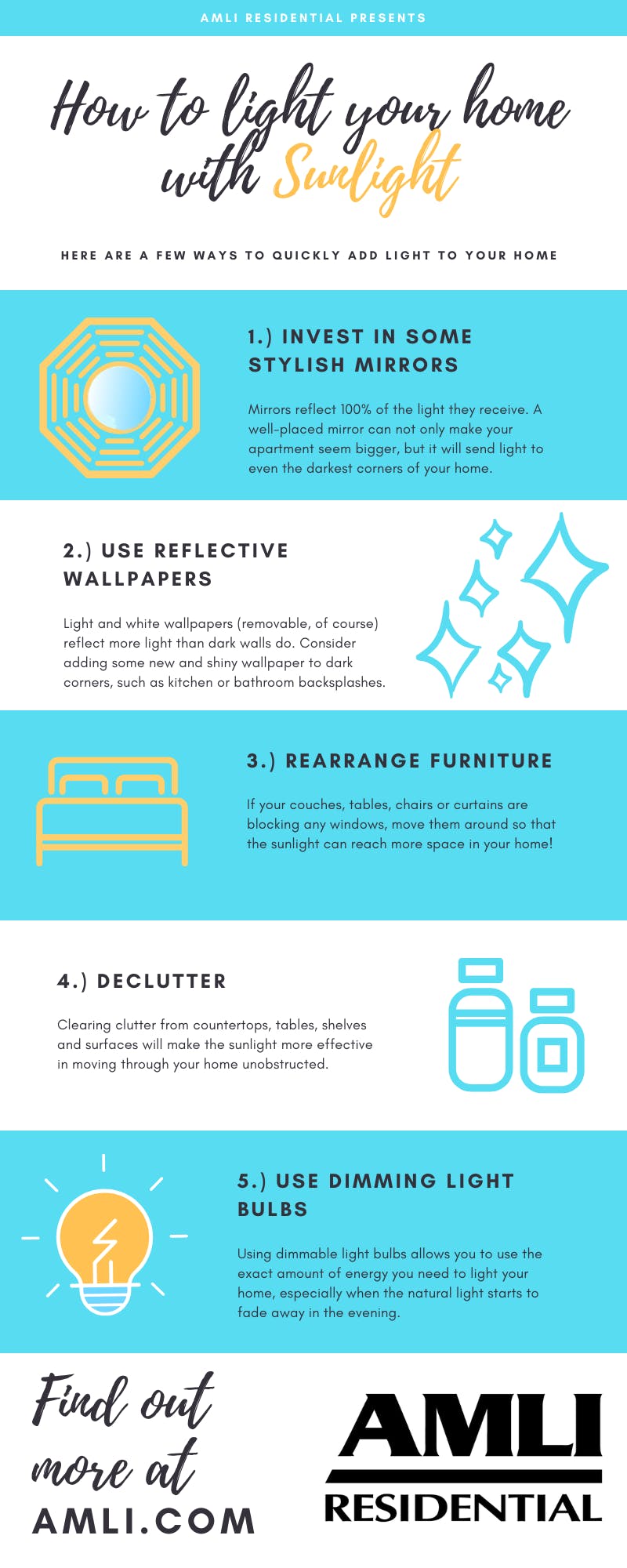 Featured photo courtesy Unsplash/Patrick Perkins
Second photo courtesy Unsplash/Thuan Pham
Third photo courtesy Unsplash/Minh Pham