What do a French city, a talking lake and a Caribbean paradise have in common? 
They are all exactly 1,000 miles away from the city of Atlanta!
We've all gazed at pictures of faraway destinations and thought, "Wow! I wish I could go there!" These places always seem so far away, and sometimes it seems as though there's no way we could ever reach those magical places. 
But, when we look at a map, we can see that these places aren't as distant as we thought. We can reach them, and we can experience them ourselves! We can connect with people from a hundred different cultures, religions, beliefs and backgrounds, and they are all within reach. In fact, some of them are less than a thousand miles away. 
You don't need to leave your luxury Atlanta apartment to find out more about the world in your reach. You can learn anything when you take some time to study a map and explore the internet. In fact, here are a few amazing places that are exactly 1,000 miles away from Atlanta to get you started!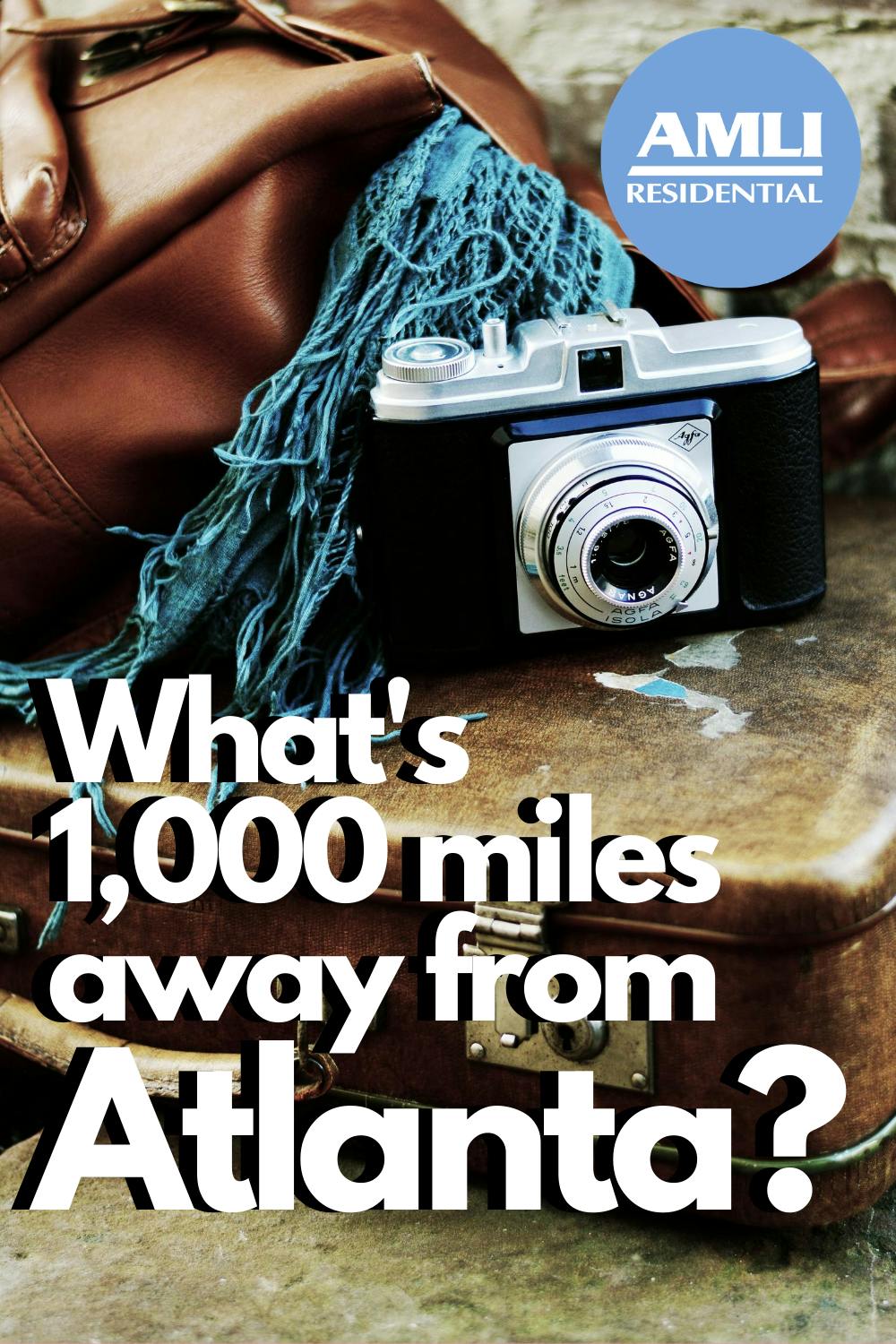 What's 1,000 miles away from Atlanta?
Kennebunkport, Maine
We all know how hot Georgia can get in the summertime. A trip to the beach can often feel like a slow-roast in an industrial cooker, and let's not even get started on the humidity! A thousand miles up the East Coast, however, it's a totally different story. Maine's beaches are sunny and picturesque, and you're far less likely to melt into a puddle than when you are down on Georgia's beaches.
The Bahamas
Sure, you could take your cruise to Nassau and have a great time, but if you're looking to get away from the crowds and just enjoy the scenic beauty of the Caribbean for a while, then Crooked Island is the place to go. The island, located right between Andros Island and the Turks and Caicos islands, is sparsely-populated and perfect for those of you who want a more secluded vacation experience.
Cuba
About three-quarters down the island of Cuba lies the little town of Las Tunas, the capital of the province of the same name. It's one of the least-visited provinces in Cuba, but there is no lack of beauty, art or culture to be seen and appreciated. In fact, because of the low tourist activity, the beaches in the area have been spared the construction and traffic that generally go hand-in-hand with the tourism industry. 
The three islands of Grand Cayman, Cayman Brac and Little Cayman make up the autonomous British Overseas Territory known as the Cayman Islands. These Caribbean islands are often mentioned in movies and news as being havens for offshore financial accounts, but the islands are also a tropical paradise for beach-goers, scuba divers and leisure travelers. The pristine beaches, crystal-clear waters and warm temperatures are enough to satisfy anyone's travel bug!
Mexico
Laguna Madre is a long lagoon on the eastern coast of the gulf of Mexico that covers wetlands in both the United States and Mexico. This long, narrow strip of land and water contains a wide variety of flora and fauna within its diverse ecosystem, and it is one of the primary destinations for migratory birds from the U.S. and Canada. The Laguna Madre y Delta del Río Bravo ecological park, located on the southern end of the lagoon in Mexico, is considered to be the best conserved habitat for the many species that call the wetlands their home.
Texas
Located on the border of Texas and Mexico, Laredo acts as the largest inland port on the Mexican border. The city, which was once the capital of the short-lived Republic of the Rio Grande, operates as a trading hub between the U.S. and Mexico, and many transportation companies have a presence in Laredo because of it.  
Minnesota
If you've ever wanted to be in a place where nature speaks to you, then this is probably the most literal location you could visit. Lake Lac Qui Parle is French for "lake which speaks," which is the native Dakota name for the lake. The lake is actually a reservoir created as a result of damming the Minnesota River back in 1939, so maybe the lake doesn't have all that much to say after all.
Michigan
Far from civilization and right next to the Canadian border, Isle Royale National Park will undoubtedly offer some spectacular views and experiences unencumbered by traffic and everyday life. Scuba dive or canoe in Lake Superior, backpack through the archipelago or take a ride on a seaplane; whatever you decide to do, you'll likely never find a place quite like it anywhere else. 
Canada
With over 1.7 million people (as of a 2016 census), Quebec's city of Montreal is the second-most populous city in Canada after Toronto. The city is known for its universities, architecture, music, aerospace engineering, technology, food, culture and a host of other world-renowned industries and qualities. It's also home to the Montreal Canadiens, the ice hockey team with the most Stanley Cup wins in the sport. It's the second-largest primarily French-speaking major city in the world, after Paris.
Residents of our luxury Atlanta apartments may have never thought of these cities, parks and islands as having anything to do with each other or with Atlanta, but this is just one small way that the world can connect with each other in unique ways. Who would have thought? 
Enjoy!
Pin it!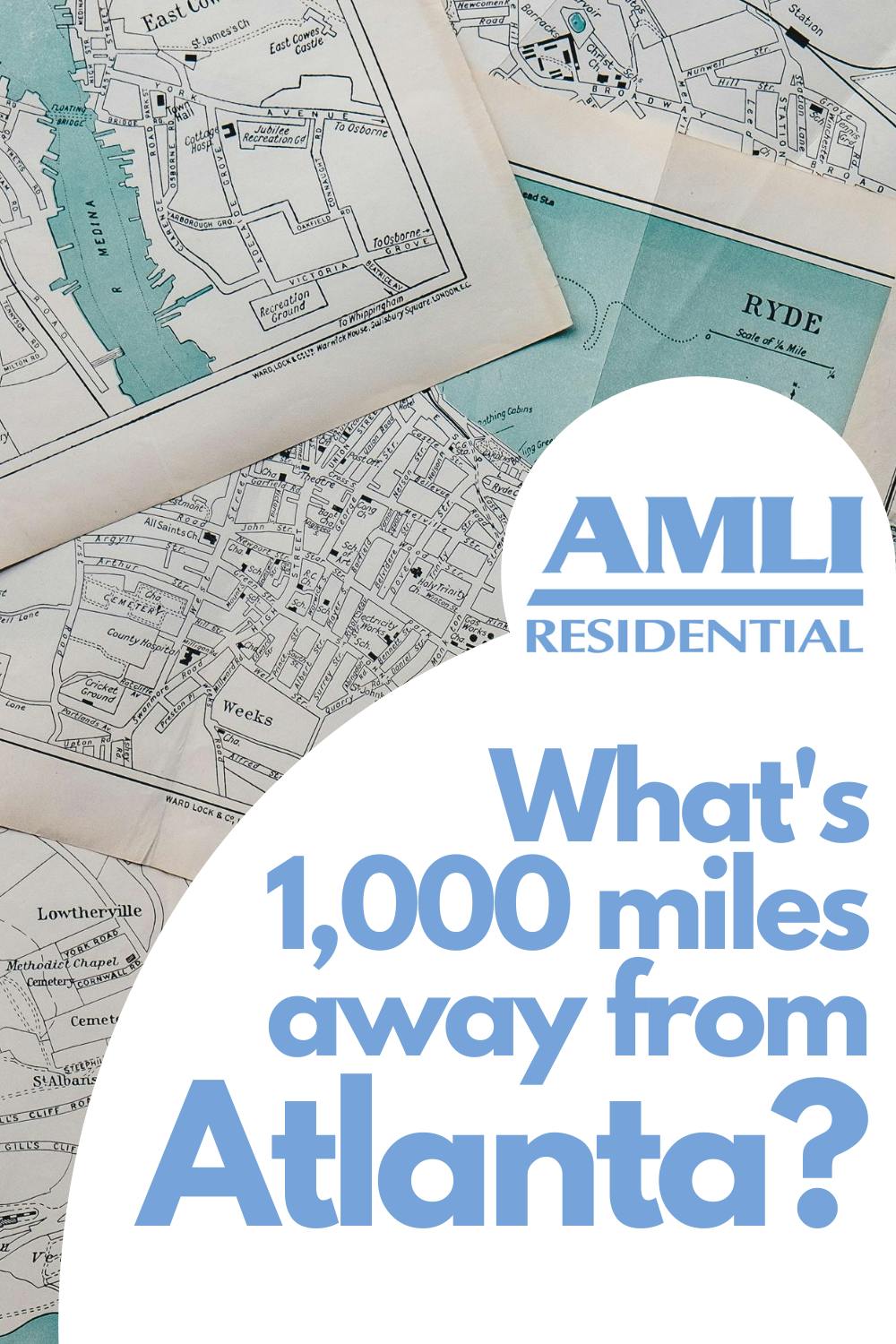 Featured photo courtesy Pixabay/ericstokley