If you love the swanky sounds of saxophones and changing time signatures, Chicago is an area where jazz continues to thrive. Although jazz isn't as much a part of the pop music mainstream as it was in the past, Chicago has kept the essence of the tradition alive. There are several venues throughout the city that bring guests back in time to the genre's heyday or update it to the modern age with live performances and intricate cocktails. Below, we've listed some of these spots where you can enjoy jazz around town.
Millennium Park
Although this isn't a restaurant for you to sit back and take it all in, the Chicago Jazz Festival is an event that shouldn't be forgotten. Taking place from Thursday, Aug. 29 to Sunday, Sept. 1 at Millennium Park, enjoy a lineup of free, live performances with a wide variety of local jazz artists. Programmed by the Jazz Institute of Chicago, this year's event includes performances from the Art Ensemble of Chicago, Cécile McLorin Salvant, Eddie Palmieri Sextet and more—all against the unforgettable backdrop of Chicago's gorgeous skyline. Millennium Park is less than a 20-minute walk from our downtown Chicago apartments, giving residents the perfect opportunity to immerse themselves in the world of jazz.
11 E. Hubbard St.
One of Chicago's most well-established jazz venues, Andy's Jazz Club includes everything you need for a perfect night out—sophisticated dining, specialty cocktails and glamorous musical performances, all set back in a stylish setting. Located just two blocks north of the Chicago River, Andy's first opened its doors in 1951 and has since become a local staple. Opening each weekday afternoon at 4:30pm, guests can enjoy a variety of musical performances from local artists while munching on great menu items like Cajun shrimp risotto or ginger soy skirt steak. For those looking to enjoy jazz over the weekend, Andy's offers weekend brunch shows the whole family can enjoy.
2421 N. Milwaukee Ave.
Known for more than just jazz music, The Whistler is home to a bar, gallery, record label and more, where live musical performances are offered seven days a week. To keep the atmosphere diverse and intricate, genres offered besides jazz include rock, electronic, country and soul. For those looking for additional entertainment options, film screenings and readings are also available. A proud member of the Chicago Independent Venue League, The Whistler advocates on behalf of Chicago's independent performance venues by providing local, national and international artists with a platform to build and maintain their musical careers. This 21+ cocktail bar creates an intimate setting for guests to enjoy, be sure to stop in to check it out for yourself.
4802 N. Broadway
Part traditional, part contemporary and always open to improvisation, the Green Mill brings jazz music back to its New Orleans roots—with a Chicago twist. The venue is steeped in Chicago history with deep ties to the Prohibition Era and Al Capone's infamous gang, and likewise, performers stay true to the vivacious spirit of the times and play long enough to bring the cows home (no, seriously, this place stays open until 5am on Saturdays). A 21+ venue, Green Mill is first-come-first-serve, so make sure you get there early! Depending on the performer, cover charges range from $4-$15. And although food isn't served, there are plenty of restaurants in nearby walking distance for you to enjoy before making your way back to the tavern.
Tip: Green Mill is cash only, so be sure to come prepared! For those of you who only come with their cards in tow, no worries—there's an on-site ATM for your convenience.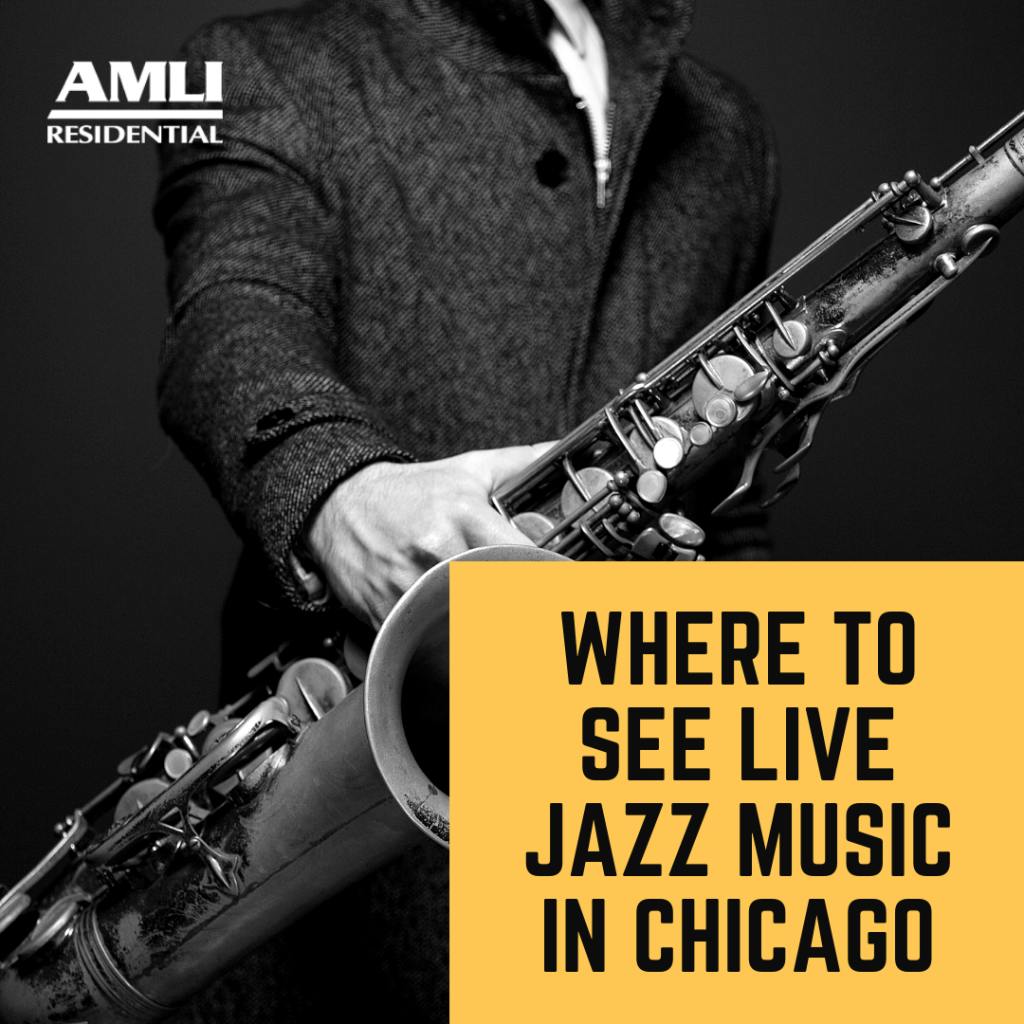 ***
Main photo courtesy Pixabay/Splashi