Watching animals do their thing without the interference of other people is a calming and relaxing experience. Why else do we enjoy watching nature documentaries and trail cameras? We are fascinated with what the animal kingdom does on a daily basis, from bear cubs playing with fish to koalas taking naps in trees to manta rays endlessly roaming the seas. After all, who doesn't love animals?
For the past few months, we've all been socially distancing ourselves from others in order to keep safe and healthy. We're not the only ones who've been seeing less of people, though. In zoos and aquariums all over the world, animals have had some well-deserved peace and quiet while taking a break from the bustle of tourists. The only way many of us can still connect with these furry, scaly and crustacean creatures is through live streams. 
If there's one thing we can take away from this pandemic, it's the ability to entertain ourselves while being cooped up indoors. And, with fall and winter on the way, there will probably be more hibernating on the couch than normal. That means we'll no doubt be heading to the internet for inspiration, and what better way to entertain ourselves than by watching our favorite animals float, swim or scurry around on our screens in real-time?
Zoos around the world have provided all us animal-lovers with opportunities to virtually visit their exhibits all day, every day. Zoo and aquarium live streams give us chances to not only watch our favorite animals in their not-quite-natural habitat, but they give us chances to learn more about the zoos, the animals and the conservation issues that exist in our world today. 
If you live in our luxury Atlanta apartments, especially our Old 4th Ward apartments, then you've probably already been to visit the Zoo Atlanta or the Georgia Aquarium, both of which are nationally-renowned for their exhibits. The Zoo Atlanta is one of only four zoos in the United States with a giant panda exhibit, and the Georgia Aquarium has just recently opened a one-of-a-kind dive cage experience in their one-million-gallon shark tank. 
While there's nothing quite like seeing these amazing creatures in real life in their natural habitats, zoo live cameras can allow us to enjoy the magic of the animal kingdom from the comfort of our homes. We can practice social distancing, experience the aquarium and entertain ourselves without ever leaving our home!
Here are some of Zoo Atlanta and Georgia Aquarium's live cameras you can tune into at any time of the day!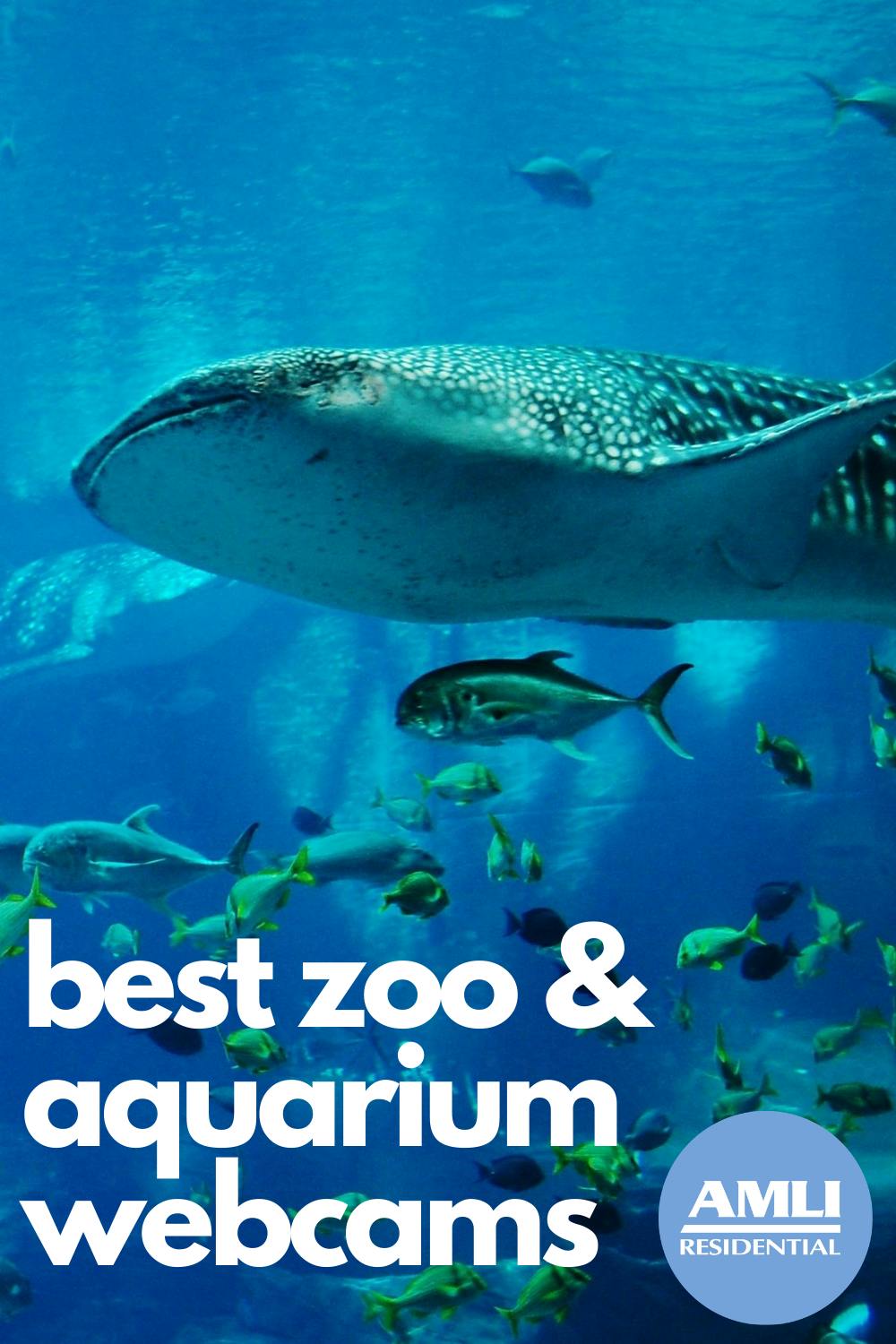 Zoo Atlanta
Giant pandas are solitary creatures that are, unfortunately, a vulnerable species with only about 1,864 known pandas left in the wild. Native to the forests of southwest China and considered to be one of the nation's most treasured creatures, these sweet creatures have been the focus of fierce conservation efforts for decades. There's a reason the World Wildlife Fund has the giant panda as its logo, after all! 
The giant pandas at Zoo Atlanta are on loan from China, and the fee that Zoo Atlanta pays for these creatures goes straight to conservation efforts for giant pandas. 
You can watch these sweet creatures frolic all day long through the Zoo Atlanta panda cam!
Georgia Aquarium
Just when you thought television couldn't get any cuter! And yes, Africa has penguins!
African penguins are native to the southwestern coasts and islands of South Africa and Namibia, and these little waddling birds are just the type of uplifting entertainment the world needs today. Their small bodies only stand between 18-25 inches tall and are mottled with black and white splotches from head-to-toe (or beak-to-flipper, I guess). 
Check out the African penguin live stream here!
Georgia Aquarium
Possibly the most mesmerizing and relaxing live cam out there, the jellyfish cam is a 24-hour long feed of translucent jellyfish floating through the quiet waters. 
Georgia Aquarium
Remember that old 90s Windows screensaver with the fish swimming tranquilly around? Yeah, this is what this tropical ocean reef webcam looks like. With over 200 species of coral and over 90 species of fish in this 164,000-gallon tank, this live feed is sure to offer plenty to look at!
Georgia Aquarium
Watching these furry otters twirl, spin and play in the water is just the thing to bring a smile to anyone's face! They're just otter-ly adorable!
Watch the southern sea otter live stream here!
Georgia Aquarium 
Beluga whales are native to the cold, icy waters of the Arctic Ocean, which is the perfect backdrop for their snow-white camouflage. The large bumps on their heads, also known as melons, are filled with fats and act as echolocation devices for sending and receiving signals through the cold waters. And, fun fact, Beluga whales can swim backwards! 
Check out these majestic creatures on their live stream here! 
Georgia Aquarium
The Ocean Voyager exhibit at the Georgia Aquarium is one of the largest single aquatic exhibits in the world. The 6.3 million-gallon tank holds over 50 species of ocean creatures, including manta rays, sharks, fish, stingrays and, holding the title of largest fish species in the world, whale sharks. Watch schools of fish scurry through the waters and giant manta rays patrol the sandy ocean floor. Be sure to catch the massive whale sharks glide through the exhibit and the sandbar sharks slink around the corals. 
Check out the Ocean Voyager webcam here!
Georgia Aquarium
Watching pairs of tiny red flippers swimming furiously through the water is sure to elicit a chuckle or two from anyone watching. Plus, these horned puffins are cute as heck.
Watch them frolic through the waters here!
Georgia Aquarium
The California sea lion exhibit educates visitors on the dangers and environmental impacts these jolly creatures face in their native Pacific Ocean. 
Watch these happy creatures play and swim to their hearts' content here!
Enjoy!
Pin it!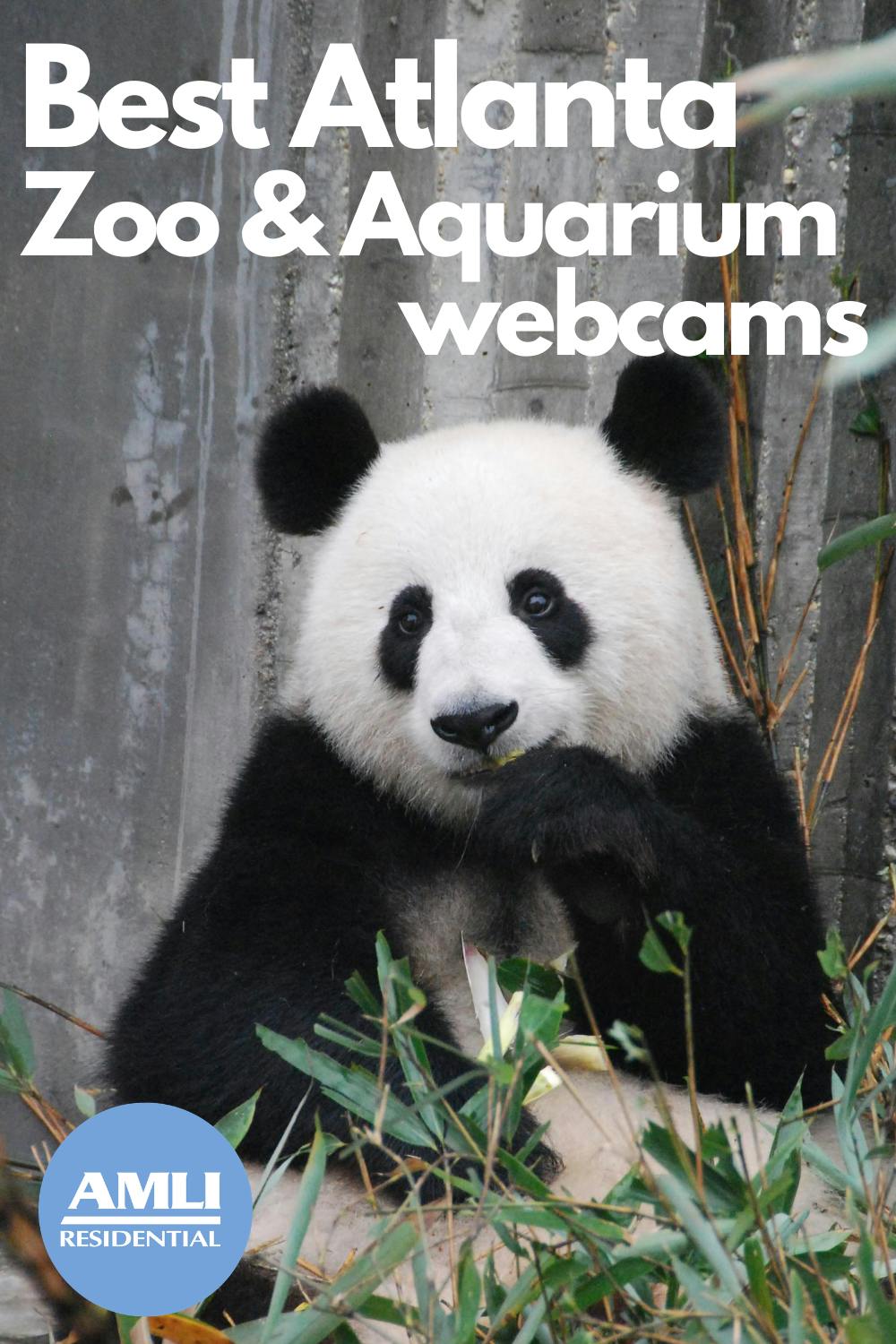 Featured photo courtesy Unsplash/Glenn Haertlein